Pets have always been a popular feature in romance and women's fiction—dogs in particular—but it's much less common to have wild animals be a part of these books. In BAY SONG, my heroine, Holly, is a recluse who lives completely alone on the Chesapeake Bay on the Eastern Shore of Virginia. She has a big wooded property, and her only companions are the wild animals who live on her land, so the animals end up being a big part of the book.
A couple of years ago, I moved to a small town in the country. It's in the mountains, surrounded by woods, so wild animals are really part of this town. Deer come by at night and eat the apples that fall off my tree. Rabbits, birds, squirrels, and chipmunks hang out on my patio. And I go by the pond a few time a week to feed the ducks and geese that live there. There are mallards, Canadian geese, and the occasional wood duck—plus the domesticated geese and ducks who call the pond home, including one adorably ugly Muscovy duck who begs for food just like a dog. I wrote BAY SONG shortly after I moved to this town, and it was definitely inspired by all the animals surrounding me here.
In BAY SONG, Holly walks around her property every morning and checks on the animals who live there or pass through. She loves the birds, the squirrels, the deer, and a fox who follows her around. After she meets Cade, the hero, it's a big deal when she finally lets him join her on her morning walks with the animals.
Here's a little snippet from that scene.
When they crossed the dunes, they got to the scraggly overgrowth. She paused to show him a bird's nest with four tiny eggs in it. She'd seen it a couple of days ago and was careful not to get too close to it.

When they reached the edge of the woods, the fox made an appearance, but he darted back into the trees almost immediately.

"Did you see that fox?" Cade asked, peering into the brush, trying to see into the shadows.

"Yes. You scared him."

"Why me? Maybe you scared him too." He looked curious, not offended.

"No. He likes me. He always follows my walk, just behind."

"Seriously?" Cade sounded genuinely interested and was still trying to see the fox as they got closer. "He just follows you?"

"Yes. He likes me."

Cade chuckled and reached over to give her a one-armed hug. "So you're like Cinderella or something?"

She frowned. She hadn't seen any movies at all until she and her mother had moved to Maryland, and then she'd devoured them for hours—a whole new form of storytelling coming to life in front of her eyes. "No. The animals are just used to me, so I don't scare them. I think the fox is mostly curious. He never lets me pet him or anything."

"I bet it would," Cade said, grinning at her warmly, "if you tried."

"That would be stupid. You don't pet foxes."

He was still laughing as he followed her down the path through the trees. "Do the birds come up and sing on your fingers?"
I've always been an animal lover, and it was really fun to write the wild animals in
BAY SONG
. To win a
$10 Amazon gift card
, tell me what some of your favorite animals in books are?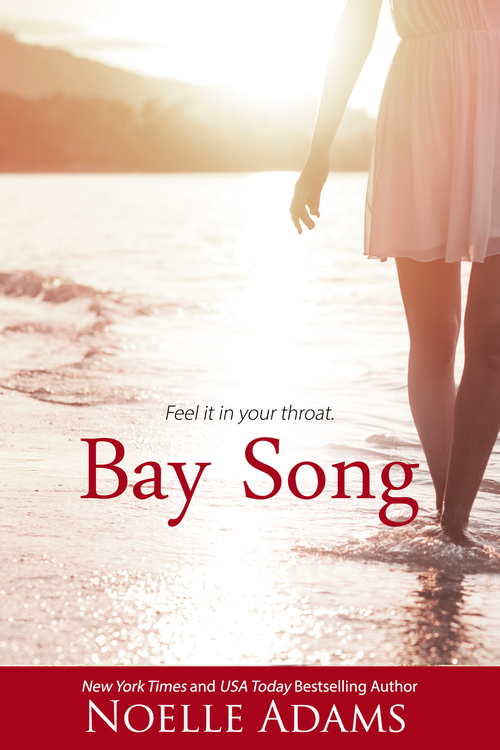 Her mother used to say you can feel the truth in your throat. Maybe when her story is finally told, she'll be able to breathe again.
For six years, Holly has lived a reclusive life–with the Chesapeake Bay, the wild animals on her property, and dark memories as her only companions. Then she meets Cade. He's smart and handsome and sensitive and sexy, and he simply will not go away. He wants to know all about her, and Holly starts to wonder if she can open up her heart again.
Cade comes back to his hometown for a break, barely holding on to the fraying edges of his true-crime writing career. He needs to write another book, and it needs to be a success. When he meets Holly, he knows there's a great story hiding beneath her haunting beauty and her complete isolation. He's going to be the one to tell that story.
Even if he breaks both of their hearts in the process.
Romance Contemporary [On Sale: April 19, 2017, e-Book, ISBN: 2940153546285 / eISBN: 9781386768258]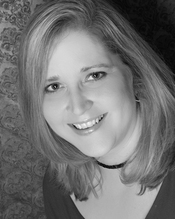 Noelle handwrote her first romance novel in a spiral-bound notebook when she was twelve, and she hasn't stopped writing since. She has lived in eight different states and currently resides in Virginia, where she reads any book she can get her hands on and offers tribute to a very spoiled cocker spaniel.
She loves travel, art, history, and ice cream. After spending far too many years of her life in graduate school, she has decided to reorient her priorities and focus on writing contemporary romances.