This might be a strange confession coming from a woman who just finished the third book in a series featuring emergency responders, but I am useless in an emergency, (unless you need someone to freak out, pass out, or possibly both—then I'm your girl). I'm even useless in fake emergencies. A while back some friends booked an escape room adventure called "Cold War Bunker" where we got locked in a room and had to solve a bunch of puzzles in order to stop the countdown clock on a nuclear bomb, and free ourselves. Oh, my God, you guys…I couldn't even figure out how to turn on the stupid lights. Granted, I'd had four margaritas, but still. That countdown clock worked my nerves. By the halfway point, I was pounding on the door and begging to be sprung. (Fun fact that might have been good to know before I imbibed four margos—no potty in the Cold War Bunker).
I think this personal failing on my part accounts for why I love a hero who can keep his head together under pressure. The kind of guy that hears, "Houston, we have a problem," and calmly replies, "Let's work the problem."
That's Shane Maguire in a nutshell. The hero of my newest release, EMERGENCY ATTRACTION, knows his way around a crisis. A stint in the Marines honed this former troublemaker's problem-solving skills, and polished him up for a private sector job as an emergency management expert. When he's hired by his hometown to implement a comprehensive disaster response plan, he heads home for the first time in ten years expecting the usual bullshit—local politics, competing agendas, and maybe an old grudge or two. He's not expecting to get the cold shoulder from Sinclair Smith. She's the only girl he ever loved, and though technically he did the leaving, she's the one that got away.
He's determined not to let her get away again. She's determined to keep her distance. But her plan is thwarted when she accidentally catches her dress in a car door, with the keys locked inside. She's stuck in an empty parking lot, tethered to the spot, until guess-who comes along to save her. Let's take a look at how Shane works the problem, shall we?
"Not a mark on the car."

Shane turned and walked back to where Sinclair stood with her skirt caught in the door. "Or you?"

Her chin came up as he drew near. "That goes without saying."

"Does it?" He lowered his gaze, and took a slow tour of some territory he'd once been intimately familiar with, starting at her bare shoulders and continuing to where satiny skin disappeared beneath blue silk. "I remember finding some extremely creative places to leave marks." He ran his finger along the neckline of her dress. "So you wouldn't get in trouble. You didn't need to be as careful with me."

"I"—she broke off and swallowed—"I don't remember…"

Oh, yeah. She remembered. He took the gift bag out of her hand and set it on the roof of the Mercedes. "I'll let you in on a little secret, Sinclair."

"What?" The word barely qualified as a whisper.

"I'm still extremely creative." With that, he dropped to his knee…
I don't think it's too much of a spoiler to tell you he frees her from the clutches of the car door, and creative doesn't begin to describe his methods. He's a natural born fixer in a way I'll never manage, but I had so much fun throwing challenges at him, and watching him work the problems. I might have even picked up a tip or two in the process. I'm not saying I'm ready for another date with the Cold War Bunker, but now I know what to do if I lock my skirt in a car door.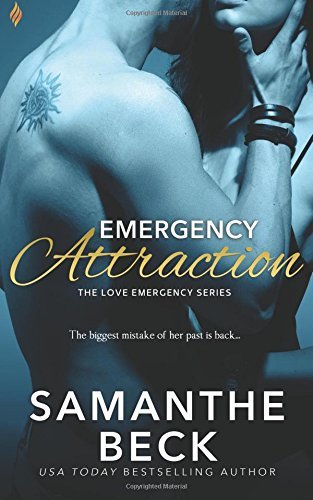 EMERGENCY ATTRACTION
" width="200″ rel="share" >
Ten years ago when Shane Maguire chose the Marines as his escape from some trouble of his own making, he only regretted one thing—leaving Sinclair Smith behind. Despite his best intentions, she ended up as the one that got away. Now he's back, determined to reclaim everything he gave up, including Sinclair.
Sinclair is immune to Shane's charms. She's immune to stolen kisses behind the gym. And she's definitely immune to that maneuver he did in the back seat of his car… Okay, maybe her hormones are susceptible, but she has absolutely no desire to risk anything on the bad boy who broke all his promises.
When a little emergency lands her at his mercy, he offers her a deal she can't refuse. And this time, she'll show Shane what it means to be left wanting…
Romance Contemporary [Entangled Brazen, On Sale: April 17, 2017, e-Book, ISBN: 9781544758893 / eISBN: 9781633759275]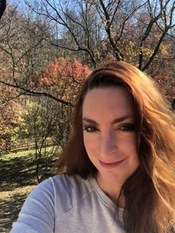 Wine lover, sleep fanatic, and USA Today Bestselling Author of sexy contemporary romance novels, Samanthe Beck lives in Malibu, California, with her long-suffering but extremely adorable husband and their turbo-son. Throw in a furry ninja named Kitty and Bebe the trash talking Chihuahua and you get the whole, chaotic picture.
When not dreaming up fun, fan-your-cheeks sexy ways to get her characters to happily-ever-after, she searches for the perfect cabernet to pair with Ambien.