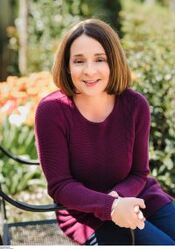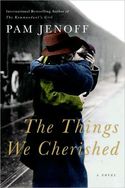 "So how is this different from all of those other Holocaust novels?" a literary agent who was considering representing my first novel asked in an e-mail years ago.  I wasn't offended by the question – I knew what he meant and so I replied with a detailed and passionate answer about one young woman's story of survival against the odds and the true historical events that had inspired the book.  He liked my answer and took on representation THE KOMMANDANT'S GIRL. Years later, as I've been promoting my latest novel, THE THINGS WE CHERISHED, which is also set during the Second World War, I've had the chance to reflect upon a similar question: what keeps bringing me – and my readers – back to this troubled time period?
I was always captivated by stories set during World War II, even as a child. And my love for the topic was solidified during my years living in Poland and working on Holocaust issues for the State Department and becoming close to many survivors. But I know I'm not alone in my passion as either a writer or reader – the bestseller lists of recent years have been flush with wonderful stories set during the war, THE POSTMISTRESS, SARAH'S KEY, and THOSE WHO SAVE US, to name a few.
I think that there are a number of reasons the war fascinates us.  It is a study in contradictions – so recent in time that we know people who were alive, yet so surreal that it seems another planet.  People were placed in the harshest of circumstances oftentimes with personal and moral stakes in grave tension with one another.  The war also forces us to look at the extreme circumstances in which people were placed and ask:  what would I have done? For these reasons, it is such a fertile era for exploring human themes, such as guilt and sacrifice, loyalty, betrayal and redemption.
I also think these books are important.  It's a unique time for studying the Holocaust.  The end of Communism opened up many avenues for new information through dialogue and research.  At the same time, the last generation of survivors ks leaving us at an alarming rate.  Capturing the history in fiction and non-fiction matters not just to preserve the memories of this tragic era but for its symbolic and moral value for the world today.
I'm not sure how many more books I'll write set in Europe during the Second World War.  I'm working on one now involving some bones found in Poland dating back to the war and the story behind them.  Then after that I might turn to World War I or perhaps the home front of World War II.  But in some sense I'll always return to this era and my attempt to write love stories to the people and places, with each story as unique as those who lived through it.
To comment on Pam Jenoff's blog please click here.