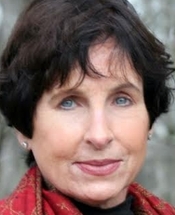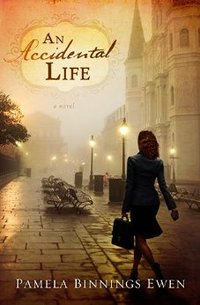 Passion drove me to write my latest novel, AN ACCIDENTAL LIFE, released by B&H Publishing in September, 2013. This is a fast paced story, a love story and a murder trial, but although this is fiction, it is based on fact.
Three years ago I was watching a television show and heard a horrifying tale. Jill Stanek, a pediatric nurse, was talking about testimony she'd given before Congress in 2000, and I could not believe what I was hearing. Stanek said that in the hospital in which she worked – Christ Hospital in Oak Lawn, Illinois–babies born alive during late term abortions were sometimes left to die, in deference to the woman's right to choose. Several witnesses confirmed her testimony, and as a result the Infant Born Alive Protection Act was passed in 2001. The Act left a gaping hole in moral law however, as it was applicable only to federal hospitals and institutions—not in state run hospitals or private abortion clinics.
I practiced law for twenty-five years before exchanging my partnership in a large firm for writing. As a result, research became a tool for me, for digging out the truth. So I researched Ms. Stanek's testimony, and found to my horror that live birth abortions are one of the best-kept secrets in the world. That's when I knew that I had to write this book—people had to know. I choose to use fiction because I wanted to show characters making choices, and reflecting on those choices and dealing with the consequences, as we all do in real life. And sometimes fiction brings us to a deeper truth.
AN ACCIDENTAL LIFE is not a book about abortion—this is a book about a child born alive, and carefully, deliberately allowed to die. The doctor is put on trial for refusing to give medical assistance to the infant born alive during a late term abortion. The resulting trial is based on facts and actual evidence. The question is whether an infant born alive during a failed abortion is a 'person' with an independent right to life, or whether the baby is bound by the mother's right to choose under Roe v. Wade. As you may remember, after the trial of abortion doctor Kermit Gosnell in the summer of 2013, a spokeswoman for Planned Parenthood said this choice should be made solely between the woman and her doctor.
From the beginning I knew what I 'wanted' as a verdict; but as a lawyer, I also knew that the verdict had to be completely supported by the evidence. To prepare, I attended trials, and interviewed forensic pathologists, pediatric doctors and nurses, coroners, judges and lawyers. The verdict is based solely on medically supported evidence, reason, and the law.
AN ACCIDENTAL LIFE is the third book in my trilogy about two young women in the 1970's and '80's struggling to make it in a man's world, struggling to achieve balance in their lives between home and a career. (DANCING ON GLASS, CHASING THE WIND, and AN ACCIDENTAL LIFE). The books are set in New Orleans because this city that I love is a character in the stories. In all three books the time, place, and characters are the same, but each stands on its own.
Comment to win a copy of AN ACCIDENTAL LIFE and a Starbucks Card valued at $10.00
To comment on Pamela Binnings Ewen's blog please click here.