Can heroines from the past be relevant in today's world? A twenty-first century career woman coming home to a partner, children, dishes in the sink, and a hamper full of dirty laundry may find it difficult to relate to an early nineteenth century lady, whose every need is seen to by servants.
Writers of historical romance try to imbue their heroines with enough curiosity, gumption, and resourcefulness to make them relatable and likable. Ladies living in a different age didn't have the same family responsibilities as we do today, but neither did they have the same opportunities, especially for education and employment. For an unmarried gentlewoman of the early nineteenth century, options were limited to a very few professions: most commonly, lady's companion, governess, or shopkeeper. And we see these occupations often in historical romances.
But Regency writers have found clever ways to circumvent the lack of options available to their heroines. These fictional characters often have the requisite skills and interests to carve out a purposeful life. And if they are also engaging, beautiful, and admirable, heroes (and readers) find heroines to love.
As a result, we have female characters who are writers, philanthropists, artists, and scientists. We can also find, in the modern Regency romance, heroines who keep safe houses for abused women, solve mysteries, design landscapes and gardens, and manage estates they've inherited. Some historical romances feature thieves (always for noble causes), spies, owners of gaming hells, and courtesans. Most of these women are passionate about their work, and in many cases, though not always, that passion may be a huge obstacle in the relationship between the two protagonists.
Found less often are heroines with political interests. Women in the eighteenth and early nineteenth centuries were excluded from many aspects of political life beyond the obvious ones of voting and holding office. During the eighteenth century, for example, women were not even allowed as spectators in Parliament. Not until the early nineteenth century was a compromise reached. But even this concession relegated women to the "Ventilator," a roof space designed primarily to carry away heat and smoke. Nevertheless, there were often lines of ladies waiting for the limited seats.
Women were not highly visible during the eighteenth century enlightenment, but Mary Wollstonecraft argued persuasively that the values of the enlightenment suggested equality for women. Georgiana Cavendish, Duchess of Devonshire (and distant relative of Diana, Princess of Wales) was a powerful philanthropist and lobbyist for a variety of causes.
The historian Sarah Richardson argues that the beginnings of political activism among women in the early nineteenth century grew out of their domestic life, especially among those who were well-read and came from families with political concerns. My heroine, Cass, comes from such a family. Women who travelled widely in Europe were also more likely to be involved in politics as petitioners and philanthropists. And those who could afford to often became political hostesses and patronesses.
In A FALSE PROPOSAL, Cass lived in seclusion for a few years after the public suicide of her fiancé. As the book begins, she has recently returned to London and the social scene. She's spent several years tutoring her younger sister, but now she's ready for a change. Adam, the male protagonist, is standing for a seat in the House of Commons, and Cass has always had a keen interest in politics. So, in this case, they share a passion for something, and it brings them together. Adam admires Cass's fine mind and her knowledge of politics; Cass respects Adam for his desire to end the war. She questions him about the causes he would fight for, and his answers so impress her, she realizes her heart is at risk. More than anything—well, almost anything—she wants to be involved in Adam's campaign for office. Eventually, Cass's political acumen plays a big part in rescuing Adam's ambitions.
Engagement in the real world beyond the home has now become a necessary ingredient in many Regency novels. Combine this with the age old elements of classic romance, and readers will love their historical heroines!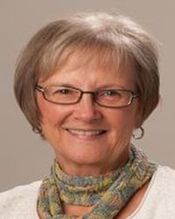 Pamela Mingle has spent much of her professional life in libraries and classrooms. With a lot of persistence and a little luck, she's found a new career as a writer. Pam is the author of A False Proposal, The Pursuit of Mary Bennet: A Pride and Prejudice Novel, and Kissing Shakespeare, a young adult time travel romance. A self-proclaimed Janeite, Pam is Regional Coordinator for the Denver/Boulder region of the Jane Austen Society of North America (JASNA).
Pam lives and works in Lakewood, Colorado. On trips to England, she and her husband enjoy walking from one town to the next. While those long treks have often been challenging, they've proved to be a wonderful way to discover new settings for her books.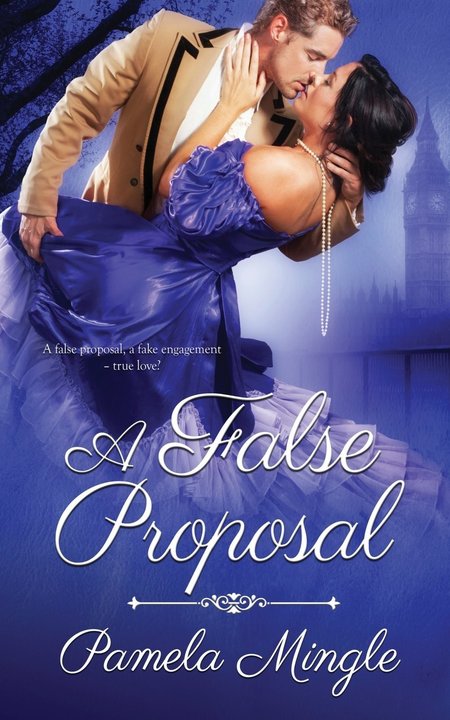 A false proposal, a fake engagement–true love?
London 1812
War hero Adam Grey returns home with a burning ambition to run for Parliament. But he needs the support of the local baronet, who controls the seat. Adam's plans are thwarted by his dissolute father, who has promised him to the baronet's daughter in return for forgiveness of his debts. Adam wants nothing to do with marriage or his father's problems, so he fakes an engagement to Cass Linford—his best friend's sister.
Cass has been through hell since she last saw Adam. Her betrothed committed suicide, forcing her to withdraw from London society. Heartbroken, she's given up on marriage. So when Adam suggests a temporary engagement, she agrees. He needs help with his campaign, and Cass can't resist his charm or the chance to be involved in politics. It all seems so easy, until she finds herself falling in love with her fake fiancé.
Romance Historical [Entangled Select, On Sale: June 20, 2016, e-Book, ISBN: 9781633756267 / eISBN: 9781633756267]