Living in Florida is fabulous for many reasons, but one major reason I love it is all the beautiful birds I see on area walks. DH ('Darling Hubby' for those of you not familiar with the acronym) and I come across the most incredible creatures on every trek. And thanks to my awesome iPhone, I get the best pictures.
Here are three pelicans hanging out!

Here are two White Ibis birds on crab patrol!

Here's a majestic Great White Heron enjoying a river stroll!

Here's a Great Blue Heron that strolled past our beach umbrella!

Here's a Great Blue Heron enjoying a fish breakfast!

And, as a bonus, here's a cute turtle enjoying a grass lunch! The threatened gopher tortoise is the only native tortoise living east of the Mississippi River, and it's Florida's only true tortoise.
What sort of birds or critters do you encounter on walks? What bird or critter pictures have you taken?
Also, please join fellow author Rachel Good and I for a fun-filled Facebook party called "The Ultimate Food Fight" from the comfort of your home tomorrow night! Are you Team Whoopie Pie or Team Gluten Free Berry Cobbler? Pick your side and come join us! See who Chef Maria picks as the winner….and the loser gets a cream pie in her face!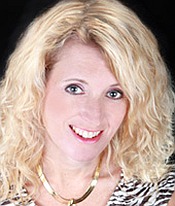 Patrice Lyle loves green smoothies, dark chocolate, mysteries, and humor. She wove these elements together when she created the Health Nut Mysteries, a cozy series about a naturopathic doctor who solves mysteries at health expos. Patrice also writes paranormal young adult and middle grade fiction, as well as holistic medical suspense. She has an MA in Writing Popular Fiction and a PhD in Holistic Nutrition. She's also a Certified Traditional Naturopath. She now lives in Florida with her husband and two kitties, and is a firm believer in the theory that laughter is the best medicine.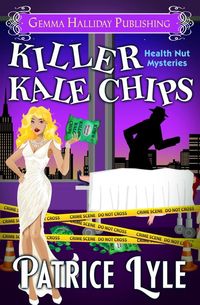 In the city that never sleeps, Dr. Piper's search for the perfect wedding dress turns into the search for the perfect murderer. When famous diva Veronica Forks drops dead after eating a bag of Ken's Killer Kale Chips, suspicion falls on former-mafioso-turned-surfer-dude Ken. According to Piper's PI flashcards, Ken has the motive (she witnessed a tiff between him and Veronica), the means (the kale chips), and the opportunity (he was at the expo). But Piper's sure the surfer-dude can't be a killer and, as any good PI knows, the flashcards aren't always right. Plus Brownie, Piper's pet pot-bellied pig, is addicted to Ken's Killer Kale Chips, and if Ken's arrested, Brownie will never snack again! So Piper takes it upon herself to root out the murderer who's adding "killer seasoning" to kale chips before he strikes again.