Emily Perl Kingsley joined the writing staff of Sesame Street in the early 1970's and is credited with creating several stories for children. What many didn't know was Kingsley reared a son with Down Syndrome. Together they wrote a book about their experience, COUNT US IN: Growing Up with Down Syndrome.
In 1987 she touched the hearts of many parents, including me, when she wrote an article about raising a child with a disability. She compared the experience of preparing for the baby like planning a trip to Italy. Getting ready requires reading travel brochures, choosing sites to see, packing your bag. All your friends are going to Italy, too, so you can share the event together. But, Kingsley states, when you get off the plane you've landed in Holland. There's nothing wrong with Holland, but it's not the trip you planned. You begin to read different brochures and learn about the place where you landed.
Disabilities are like that unplanned trip. Parents must read new books and discover what makes their child unique, whether the diagnosis is Down Syndrome, Autism, Spina Bifida, or any other number of maladies that can strike without warning. Their journey will take them in directions they never knew existed.
When my daughter turned four, she was diagnosed with autism. I'd never heard of the disorder before. No one had suggested the autism spectrum yet. My visit to the library turned up books with outdated information that blamed the mother for the autistic child. You can imagine how that made me feel.
I was also mad at God. I remember laying on the couch at night when I couldn't sleep, asking Him "why?" Children of believers were supposed to be protected from this kind of thing—or so I'd been told. Why were my husband and I given this responsibility? Romans 8:28 says, "And we know that all things work together for good to those who love God, to those who are the called according to His purpose." What good could possibly come from this?
He must have loved me very much to allow me to raise this child. As I watched her grow and mature, fighting her way through the deficits she'd been given, God also matured me. I appreciated every milestone she achieved, encouraged her to develop her strengths, and applauded when the world began to take notice of her accomplishments.
When I started writing again, I approached an agent about a story involving autism. Her reply was that the topic was too depressing. People wouldn't enjoy reading about a miserable subject like that. I was challenged. I knew living with autism didn't have to be all disappointment and frustration. I'd seen the happier side and people needed to see it, too.
The mother in my debut novel, AN ANCHOR ON HER HEART, which released August 1, 2017, is faced with rearing her autistic daughter alone. Her husband has chosen to work away from home. When my daughter was young, I attended support group meetings for parents of autistic children. Too often I witnessed the heart-wrenching loneliness of a single parent whose spouse had bailed out, leaving him or her to forge the future alone. From them, I formed the character, McKenna Nichols, my heroine who must make choices she never thought she'd need to make. Her decisions affect not only her, but the outlook for her child. It is a story with hope. McKenna finds friends along the way who offer encouragement and support to the young mother.
In addition to the giveaway on Fresh Fiction, I am giving away one copy of my debut novel, AN ANCHOR ON HER HEART, to a random individual who subscribes to my newsletter at my website before October 1, 2017. AN ANCHOR ON HER HEART is book one in the MENDED HEARTS SERIES. Book 2, Love Calls Her Home, will release in March 2018. Book 3, tentatively titled A Kite on the Wind, will release late 2018.
Stop by and see me. Thanks for listening.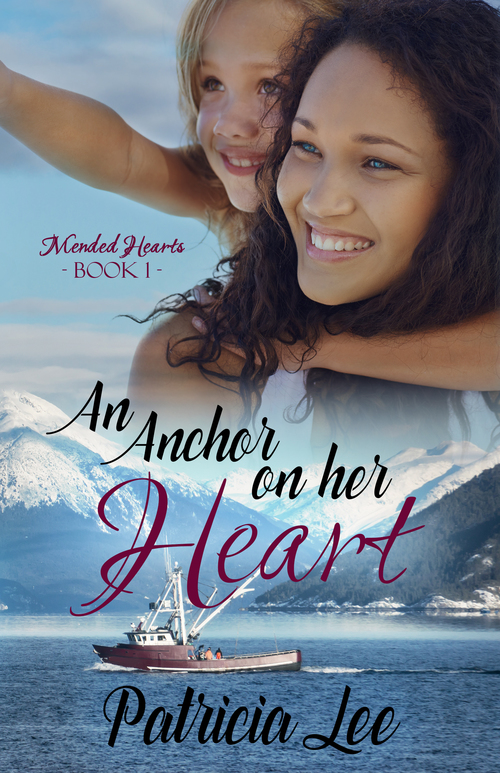 Can they keep their friendship pure when their hearts long for more?
McKenna Nichols, a young wife abandoned by her husband in favor of his work, is left alone to raise their autistic child. She promised to love him until death parted them. But when circumstances drive a wedge into their marriage and Dane chooses to escape what life has dealt them, how long can she be strong? Can she remain faithful to her marriage vows when tempted by the friendship of an unlikely stranger?
Rudy Taylor, who senses McKenna's loneliness and understands the difficulty of raising her daughter, struggles to keep his concern for the young woman biblical. Will McKenna's faith in God and Rudy's commitment to his Lord be enough to keep their relationship simple until McKenna's husband one day returns?
Women's Fiction | Christian | Romance [Mountain Brook Ink, On Sale: August 1, 2017, Kindle]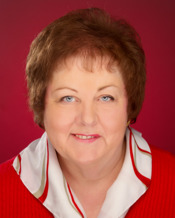 Patricia Lee is a published author, having written since she first learned what words could do at the age of six. She holds a BA in journalism from the University of Oregon. Articles to her credit have appeared in Moody Monthly, Power for Living, Expecting and Focus on the Family's Clubhouse as well as in two anthologies— Cup of Comfort Bible Promises and In the Company of Angels. She is part of a team of bloggers who submit short devotionals for FaithHappenings.com.
Patricia is a member of the Oregon Christian Writers and of American Christian Fiction Writers. She and her husband have two adult children and live in the Pacific Northwest with two sleepy cats.
Save