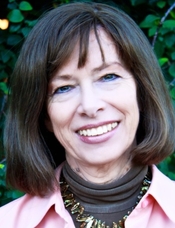 When I first started writing, I was told to write what I know, and what I knew was American history. But ever since reading Austen in grade school, the books I loved to read were Regency romances. So when my editor told me she desperately needed more material for the Signet Regency imprint, I helpfully provided her with a few.
That's how the Regency Nobles started—as three small related category Regencies (they're still available as e-books online, published by RegencyReads.com. Two characters appeared in the last of those stories who absolutely begged for their own books—the American marquess who inherits a dilapidated manor, and his mysterious "brother" Michael, who doesn't seem to have a name of his own.
My editor agreed that the American marquess deserved a bigger book, and Signet published THE MARQUESS in 1997. After a bidding war, I sold THE ENGLISH HEIRESS, Michael's story and another sequel, to a new publisher. Except the publishing world was in turmoil then, as it is today, so THE ENGLISH HEIRESS and the sequel never made it to print. I kept the advance and walked away with two manuscripts years later, when I was contracted for too many other books to restart the series. The books languished on corrupted disks and in piles of paper in my basement for well over a decade, despite many demands for Michael's story.
I heard reader cries and sympathized, but I was helpless until the advent of good scanners and e-books. Finally, I had the means to release them. THE ENGLISH HEIRESS revisits the characters introduced in THE MARQUESS, which I've reissued as an e-book as well. (It's on sale for $2.99 for a few weeks, if you want the first full-length book!)
Regency romances take place during a unique period of English history. It was an era of wealth and scientific advances, a transition between the rowdy Georgian era and the prim and proper Victorians. The British Empire was at its zenith controlling large portions of the globe. THE ENGLISH HEIRESS occurs in 1819, which is just barely inside the Regency years. The old king died, and the Prince Regent finally inherited the throne, on January 20, 1820. The problems of the Regency lingered, with medieval criminal laws and discontent and rebellion among the masses, while the London ballrooms were still filled with beautiful laughing aristocrats in gorgeous gowns. In ways, it foreshadowed the 1920s prosperity, a period of transition before the hardship of depression and war that followed.
I already had a strong understanding of the Regency era from reading when I began writing my first Signet. I've loved researching and learning more, although I've forgotten so much in the years of writing contemporary and paranormal romances. I've been brushing up on my research as I've edited these books.
It has been a unique experience revisiting these characters I loved so much back then and so many readers have requested since. Had I stayed with the Regency historicals that became so popular a few years later, instead of branching into paranormal a few years ahead of the market, I might not be releasing these books at all now.
I hope you'll enjoy both these books, because I'm having a great deal of fun resurrecting the third, THE IRISH DUCHESS. All the books stand alone, but it's highly entertaining watching the characters mature over the years!
To comment on Author Name's blog please click here.