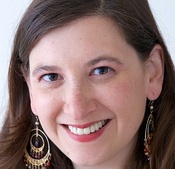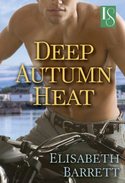 There are many things I'm not super comfortable doing. Topping that list would have to be exercising. I know I'm supposed to do it, that it's good for me, that it'll keep me healthy and improve (and potentially prolong) my life. After a gestational diabetes scare with my last kid, exercise is pretty much essential. Sadly, I do everything else on my list before exercising. It has never been a huge priority, and I'll be honest: gyms scare me.
Recently, I got my rear in gear, and attempted to overcome my fear by going to an exercise class – one of those popular barre classes – near my home. It was completely intimidating. All those beautiful women sculpting their already-perfectly toned bodies freaked me out. So what did I do? I signed up for five more classes, just to prove to myself that I could keep up with the big girls.
Did I get thinner? No. Did I get toned? A little bit. Did I change? Definitely. It motivated me to ditch the classes and start power walking with a friend. A friend who's a great conversationalist, who keeps me honest, and who has similar motivations for exercising.
In my debut novel, DEEP AUTUMN HEAT, which releases on July 9th, the heroine, Lexie Meyers, is a professional chef in Star Harbor, Massachusetts. She's quite happy doing what she's doing, and is excited to launch the next chapter in her professional life—opening up a catering business out of her already-successful restaurant. Problem is, her personal life has stagnated because she doesn't have the time or the inclination to get involved with anyone. But when Seb Grayson, former bad-boy and current celebrity chef swaggers into her place and demands a piece of her famous coconut cake, her carefully constructed walls start to crumble. Seb uses all his charm and wit to break down her resistance, but because she's been burned in the past, she really makes him work for it.  When she and Seb first meet, she's attracted to him, but knows it would be unwise to get involved:
From across the room, Lexie studied Sebastian. Slowly, deliberately, he ate her coconut cake. Ignoring his brothers, he would take a bite, close his eyes, and chew, as if he were trying to make the experience last as long as possible. Lexie stared at the strong line of his jaw as it moved up and down. When he finished one bite, he took another, seemingly lost in pleasure. He looked blatantly sensual, as if he might devour more than just the cake. As if he were devouring a lover with those perfect, wicked lips. She tried to imagine the low moans of appreciation he might be making.
Her mouth grew dry again.
With difficulty, she dragged her gaze away and shook her head.
"Don't go there," she muttered to herself in warning. The last thing she needed was to encourage him. She didn't have time to get wrapped up with Sebastian Grayson this morning. Or ever.
Star Harbor residents considered Lexie to be no-nonsense. Spunky. She didn't feel so spunky at the moment. Deep inside, she knew that if she challenged this man, she'd lose. The thought made her feel oddly drained. He was pushing her close to her limits, but she wasn't going to crack. She'd have to shut this thing down before it even got started.
Lexie is so anti-change that she's not interested in even making a go of it. Seb realizes that his usual tactics won't work, and cools down his arrogance and pride. With these changes, slowly Seb begins to wear down her defenses, and in turn, Lexie begins to open up to him. When Seb helps Lexie prepare for a food tasting, she starts to see how they could make their relationship work:
She moved on to Sebastian's station. He'd acted, in essence, as her sous chef, preparing components for her to use in her dishes. Just now, he was slicing some raw carrots into thin, elegant ribbons for a garnish. She stood next to him and watched for a few moments.
"Not bad," she said admiringly. "It's interesting to see it done without a mandoline."
Seb snorted as he continued to work. "I could do this in my sleep."
"I'm sure you could. I appreciate you helping out here today. You really didn't need to, you know."
He stopped slicing and looked up from his workstation, directly into her eyes. "I know," he said slowly. "But I wanted to." He held her gaze for a long moment, then bent his head back down. His hands resumed their expert rhythm, as if he'd never stopped using the knife.
"I appreciate it," she repeated softly, before moving back to her own station to complete her dishes. Maybe she and Seb could work. They were compatible in both the bedroom and the kitchen, and he treated her like an equal. Respected her. She could get used to this."
Seb forces Lexie to get outside her comfort zone (opening up) by using something she loves (cooking) to get in with her. Lexie changes, but the key is that she does it alongside Seb, who also changes. Once Seb stops with the overbearing behavior, Lexie opens her heart, and they're finally able to reach their Happily Ever After.
Will I ever reach my own HEA with respect to exercise? I'm not sure, but what I do know is that my modest attempts at change can only be for the best.
About Deep Autumn Heat:
In this sexy new Star Harbor romance series, featuring the too-tempting Grayson brothers, a celebrity chef turns up the heat for a local café owner—and things start to sizzle.
Lexie Meyers decides there's nothing sweeter than watching Sebastian Grayson's perfect, wicked mouth devour her coconut cake. He's hot, he's hungry, and he's sizing her up like she's the best thing on the menu. But she's been burned in the past and flings just aren't her thing. Too bad Sebastian can't resist a challenge.
Worldly, famous, and notorious with the ladies, Seb had planned a weekend of fishing and relaxation with his brothers. Until Lexie, with her kissable lips and frosty "get lost" attitude, makes him want to forget his culinary empire and create some magic with her. After he fires up his charm—including challenging her to a televised cook-off to break through her resistance—it's now hotter in the bedroom than it is in the kitchen and Lexie isn't sure whether she's lost her mind . . . or just her heart.
View an excerpt of DEEP AUTUMN HEAT on Scribd: Click here.
Pre-order Deep Autumn Heat: Kindle | Nook | ITunes | Other Formats
About Elisabeth:
Raised in a sleepy little Connecticut town, Elisabeth draws on her upbringing to write small-town romances. Her summers spent living and working on Cape Cod and Martha's Vineyard were the inspiration for the Star Harbor series, which kicks off with Deep Autumn Heat and continues with Blaze of Winter (coming September 2012). Currently, Elisabeth lives in Northern California with her husband and three children. Find her online: Website | Blog | Facebook
Giveaway:
One commenter will be randomly selected to win a NetGalley preview of DEEP AUTUMN HEAT. Contest ends July 11th at midnight (EDT).You'll need a NetGalley account, and to answer the question below:
What have you done that has put you outside your comfort zone? How did it change you?
To comment on Elisabeth Barrett's blog please click here.