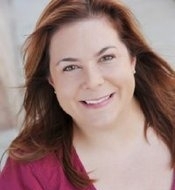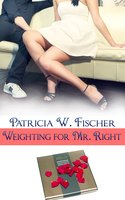 When I started writing my first book WEIGHTING FOR MR. RIGHT, I never set out to write a series. One of my goals was nothing more than to fulfill my dream of being an actual published (fiction) writer.
I wanted to walk into Barnes and Noble, pick up my book off the shelf, hold it up, and scream, "Yeah! I wrote this!" and have people applaud. (Or the manager would call the police and I'd be escorted out of the store.)
Then, I realized that whatever I wrote could potentially cause change in someone's life and it gave me pause, because I'd read a book that changed my life for the better.
What book? A KNIGHT IN SHINING ARMOR by Jude Devereux. When I picked up that book for the first time in 1992, I really needed it. I sat in the middle of a horrible relationship and I'd hit rock bottom in my faith in humanity. Despite working two waiting table jobs and working up to seventeen hours a day, I sat up late for three nights to read this book. The character Douglas spoke to me. She was in the middle of her own personal hell and had no idea how to get out. Of course, it did help that she had a hot knight (think Hugh Jackman) to give her some motivating commentary so she would believe that she deserved better. In the end, Douglas rescues herself, something I knew I had to do.
I needed to read that. See that it was possible to start over and give myself permission to admit I'd screwed up. That book helped me realize I was far stronger than I'd given myself credit for, that I shortchanged myself in the relationship department and I deserved far better. That I was better off alone than with someone who crushed my spirit.
Within weeks, I moved out and started the long road to regaining my life, my finances, and my self-worth.
Fast forward ten years. I'm debt free, married to my own knight (not Hugh Jackman, but Hugh pales to my husband), earned two degrees and started writing health and fitness articles for multiple publications and websites.
Now, it was time to start my own story, but I wanted to make sure whatever I wrote I did it right. Writing interviews and advice for strangers wasn't anything new, but it seemed different when creating it within a fiction story, especially a romance.
Romances are about hope, discovery, passion, and happily ever afters, and sometimes none of these are with the hero (or heroine) paired with anyone. The stories can be simply about the journey the protagonist takes to get from their lowest point to their goals in life. I didn't want to write something lightly, approach it as "it's just a romance novel." I wanted to write something that mattered, that I cared about.
If you've never read WEIGHTING FOR MR. RIGHT, let me just say, my friends and family think it's fabulous as well as a few reviewers (to which I'm very grateful for taking the time to write such).
Here's the back cover blurb to catch you up:
After making a disastrous spectacle of herself at the altar, overweight brainiac Megan Sayla only wants to save face by changing the direction of her life, but doesn't expect to make a wrong turn and end up in a men's bathroom stall.
As she tries to gather her thoughts to make her escape, she's befriended by a stranger, Jacob Dante, whose unexpected chivalrous behavior ends up giving her words of comfort, wisdom, and the strength to move forward.
Along with her new friendship with Jacob and her overachieving cousin, Sam, by her side, Megan inches her way to a better life, mind, and body. Despite her positive progress, she finds that familiar obstacles make her journey almost impossible to complete and former allies attempt to derail her success.
With Jacob's encouragement, Megan continues forward, but as she pushes toward her goals, the journey becomes more complicated and Megan begins to question her own motivation. Should she simply return to the life and fiancé she had before to make others happy? Or can she believe in herself enough to finish what she started?
What was the point of all the previous paragraphs build up?
As I created and sculpted my heroine, Megan, hero Jacob, and the assorted cast of characters (Sam, Travis, Carmen, Porter, Lydia, etc), I realized if I played my cards right, I'd not only have a series, but a platform to discuss some major health related topics.
Maybe it's because I worked as a trauma and critical care nurse for ten years. I can't help but want my characters (as well as my friends and family) healthy, but not just physically. Tackling the emotional, spiritual, mental wellness of my fictitious family had to work well enough that people wouldn't see Megan as a anorexic wanna-be or overweight, pathetic slacker. I also had to make sure that readers didn't feel they were being lectured.
I wanted to be a responsible writer and present a heroine that readers could not only relate to and cheer for, but could motivate and help.
I wanted to make sure I developed a woman who had that sink or swim moment that all of us had at one point in our lives and show she could come out better on the other end.
Understand, I didn't go the stereotypical Hollywood route where a fat girl who got skinny and her life got infinitely better, because we all know this is total crap and fantasy. Changing one thing in your life won't make everything else better. One change is like a wave in a pool, it displaces the objects around it or washes them away, but nothing is exactly the same afterwards.
But I didn't leave her in the unhealthy (mentally, physically, emotionally) range either. I made sure she didn't shrink down to a size that most of my readers have never been or will never be. I hope I found a good balance.
As it turns out, I got to meet Jude Devereux at last year's RWA National conference. This fell twenty years after I read that book for the first time. I had the chance to thank her for the story and I told her that book came along at a time I truly needed it.
Then I started crying like a overzealous fan and I felt like a moron.
Do you know what Ms. Devereux did? She hugged me and told me thank you.
Now, I just hope to measure up a inkling of what she did for me. Yeah, no pressure.
To comment on Patricia W. Fischer's blog please click here.