Angie Thomas – THE HATE U GIVE is probably the best YA written in the last ten years. First, let me say straight up, I'm a white woman who's never experienced racism. I've experienced sexism. But the closest I've come to experiencing real racism was listening to someone call Italians "dirty" while at a book fair. No one has ever called the police on me for sitting in a Starbucks or working out a gym. My first response to "Black lives matter" was "All lives matter." Then I read this book and it changed my mind. It opened my eyes to the kind of fear people of color face on a daily basis. I've never feared the police. They're heroes, right? But sometimes, they get it wrong. And when they get it wrong, people die. Only nobody punishes them. Nobody stops it or does anything to prevent it from happening again. Instead, they put blame on the dead. They shouldn't have been where they were, worn what they wore, said what they said. Angie does an incredible job of presenting all the ugly sides to racism in this novel. Main character Star has a cop in her family – in fact, he KNOWS the officer who killed Star's friend. Star is dating a white boy and goes to a white school. Told in first person POV, you feel every racist slight Star experiences. Worse, you feel her utter impotence at being able to change any of it. When she finds a way to fight back, oh how I cheered! This book is a life-changer.
Candace Ganger – THE INEVITABLE COLLISION OF BIRDIE & BASH is a smart reader's story. Birdie and Bash meet at a party and then, again when Birdie begins working at a roller rink where Bash is also employed. But the thing that ties them together is the one thing neither can ever tell the other — Bash was in the passenger's seat the night his intoxicated friend hits the stroller carrying Birdie's younger brother before driving off in a hit-and-run and Birdie was the one who left the stroller unattended. Both Birdie and Bash must contend with guilt as they navigate their individual family struggles. Bash works to present a facade of success to his dying mother and cover for his rich, troubled friend as his life crumbles. Birdie feels responsible for her brother's accident and copes by maintaining a veneer of denial, going to school, and starting a new job. This book is an astonishingly deep debut that stuck with me long after I finished it.
I am a huge Katie McGarry fan. If you're new to Katie, start with Pushing The Limits. Noah Hutchins remains my favorite YA hero to date and that includes the ones I wrote myself! We authors are all taught to raise the stakes in our stories… well, the stakes don't get higher than Noah's own brothers in Pushing the Limits. All three are in separate foster homes. With Noah soon to turn 18, this book dives deep into his personal struggles to reunite his family…and the lengths he'll go to get his brothers back.
Sarah Dessen – ONCE AND FOR ALL — Who doesn't love weddings? I adore Say Yes To The Dress and all things wedding-related so bought this book the second I learned main character Louna works for her mom's wedding planning business. Then, I discovered she's wounded after losing her first love to a tragedy. This book has everything – wounded characters, romance and weddings and happily-ever-afters, best friends, and a dog. I loved every word, every punctuation mark of this story.
Judy Blume – she is the reason I published under my real name – so I could share shelf space with the legend herself. When I was a teen, hers were the only young adult books around and taught me so much. From Deenie, I learned scoliosis wasn't the end of the world or of my life when I was diagnosed with it too. And them from Catherine and Michael, I learned about sex!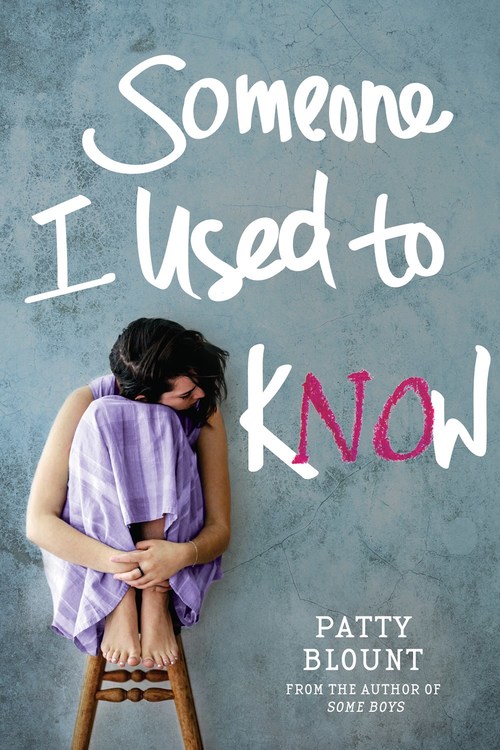 From the award-winning author of Some Boys comes an unflinching examination of rape culture that delves into a family torn apart by sexual assault
It's been two years since Ashley was raped by her brother's friend, Vic. A year since she sat in a court and watched as he was given a sentence that was more like a slap on the wrist. And now that her rapist is out of prison, she's not sure she can handle it.
Derek feels responsible for his sister's assault, and the way he dealt with the aftermath. With Thanksgiving approaching, he doesn't know if he can face going home and all he left behind.
Told through alternating perspectives, this powerful story follows Ashley and Derek's journey to heal themselves and repair their relationship…before their anger and pain take over.
Young Adult [Sourcebooks Fire, On Sale: August 7, 2018, Trade Size / e-Book, ISBN: 9781492632818 / eISBN: 9781492632825]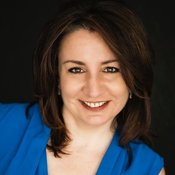 Native New Yorker Patty Blount is the award-winning author of several critically acclaimed internet issues novels for teens as well as a few adult contemporary romances.
She is inspired to write by such greats as Judy Blume, JK Rowling, and Gayle Forman. In fact, Judy Blume is the reason Patty elected to write under her real name…so she'd appear on shelves next to her idol. Patty adores writing; she's written everything from technical manuals to song lyrics (see THE WAY IT HURTS, coming August 2017).
Patty wants you to know she loves chocolate…really, really loves chocolate. When not crushing on actors Gilles Marini or Sam Heughan, Patty can be found sitting in traffic somewhere on the Long Island Expressway, listening to audio books or talking wildly to herself about plots and characters. Prone to falling madly in love with fictional characters, Patty suffers frequent broken hearts when they all invariably prefer the heroine to her… go figure. When she's not writing, Patty loves to watch bad sci-fi movies and live tweet the hilarity, and scour Pinterest for ideas on awesome bookcases.
Patty lives on Long Island with her family in a house that, sadly, lacks bookcases.