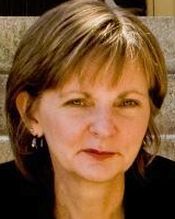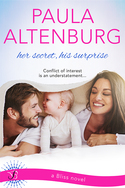 My apologies to the Beatles. But those boys were right.
Over the years, you acquire a variety of them. I have friends from my childhood, from university, and friends my husband and I made as a couple. When my kids were small, my immediate group of friends tended to be other mothers. My two closest friends are still my sisters. (Not that I don't love my brother. But there are some things he simply Does Not Want to Hear About.)
These groups aren't mutually exclusive. There's a fair bit of overlap. In fact, one of my sisters is also a writer.
And of course, my husband ranks up there as one of my very best friends. We've known each other since we were sixteen and eighteen. He and I, however, have vastly different interests. When it comes to my writing, which makes up a significant part of my life these days, his eyes tend to glaze over. Don't get me wrong. He's supportive. But it's the same reason he doesn't care to watch World Cup soccer with me. He claims my enthusiasm "isn't sincere."
So when you find friends who not only share your interests, but also your sense of humor and enthusiasm, you've hit the jackpot.
Speaking of jackpots…
I certainly hit one with a particular group of writer friends when we were attending a conference in Las Vegas last year. Of that group, Robin Bielman, Roxanne Snopek and I had already met online because we were writing for Entangled Bliss, but you can never be too sure about these things until you meet in person. It's a little like on-line dating. We knew we all shared a similar sense of humor (the Facebook parties were a blast!), so we already had that much in common. We'd also read each other's books. Theirs are fabulous, by the way. Be sure and check them out if you haven't done so already.
Fortunately, not everything that happens in Vegas stays in Vegas.  (Except for that one Minor Incident at New York, New York, where Robin and I chose to be responsible—unlike Roxanne, who will do anything on a dare. Not to worry, she'll be off the "no-fly" list in another six months.)
Here we have the police photo. Robin Bielman's on the left, Roxanne Snopek is on the right. I'm posting bail. Robin seems incredibly happy about being frisked:
I have to say a great big thank you to them both for being sounding boards with my current Red-Hot Bliss release from Entangled, HER SECRET, HIS SURPRISE. Roxanne, a fellow Canadian, read it twice, and explained the meaning of "sexual tension" to me.  WHO KNEW? Robin tactfully suggested I change the title. She thought "Blood Lust, Blood Money" might not sound romantic enough.
Here's a snippet for inquiring minds:
Cass sniffed. "You were okay. A little submissive, perhaps."

Logan froze for a fraction of a second. Then he straightened. A gleam entered his eyes as he looked straight into hers. A slow-burning, predatory smile tugged at the corners of his mouth and he took two steps toward her, shrinking the already small gap of space between them.

She took a half step back and bumped into the counter. And she remembered exactly, in vivid detail, why she'd been so attracted to him. He might not be bursting with ambition, but when it came to testosterone he'd been handed more than his share.

His breath brushed along her throat as he tipped his head closer. Pressing the palms of her hands against the cupboards behind her, bracing herself for his kiss, she shivered to the soles of her feet.

The kiss never came.

"As I recall," he said, his lips hovering scant inches from hers, "last time was lady's choice. If you'd like a do-over, pick your safe word."
I hope you'll give Cass and Logan's "second chance" story a try. It was a lot of fun to write. It was even more fun to share it with my friends.
Comment for your chance to win a copy of Paula's first Entangled Bliss book, DESIRE BY DESIGN, and buy your copy of HER SECRET, HIS SURPRISE today!
To comment on Paula Altenburg's blog please click here.