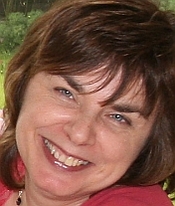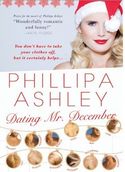 Hello and a huge thank you to Fresh Fiction for inviting me here to introduce myself and tell you a little about DATING MR. DECEMBER, my US debut for Sourcebooks.
One of the best things I've found about my first blog tour is that I've asked myself as many questions as the bloggers and readers have asked me!
The tour has made me think deeply about why I choose the stories and characters that feature in my books.
What makes one story or character worth spending so much of my life with?
In other words, what really inspires me?
I guess I have three main sources of inspiration
People
I absolutely love watching and listening to them, in cafes, on the train, at the gym, in the queue at the supermarket. Being a writer is the perfect excuse to be nosy and listen to characters from all walks of life.
For DATING MR. DECEMBER I visited a mountain rescue team base. Listening to the rescue squad gave me a clue to motivations of Will, the hero of DATING MR. DECEMBER.  The team's jokiness hid a powerful sense of duty and camaraderie. Those guys see some terrible things and are often in danger but they never act like "heroes." Being British, of course there's also a lot of dry humor.
Places
I don't know if I have a poetic soul but I often visit a place and think: I just have to set a story here. DATING MR. DECEMBER is set in the English Lake District, one of my favorite places in the world. After many years of family holidays we finally bought a flat there and when I did start my first novel, I knew it would be set there.
My next book takes place in Corsica, a stunning Mediterranean island – I'd been there five minutes and knew it would be a book!
Magic
Yep. The old adage about writing is true. It's 99 percent perspiration and one per cent inspiration. But there is a sprinkling of magic too! That's usually the moment when one of your okay ideas suddenly meets another and becomes the Big One. For DATING MR. DECEMBER, it was my visit to the local mountain rescue base. I'd been thinking of writing a nude calendar and the two thoughts collided. Luckily for me!
Thanks again for letting me tell you about my writing. Now I'd like to know what inspires you in your job or family life.
DATING MR. DECEMBER BY PHILLIPA ASHLEY – IN STORES NOVEMBER 2010
Praise for Phillipa Ashley:
"Ashley's writing is deft, sexy, and full of humor."
—Trashionista.com
"Lovely books filled with warm and likeable characters. Great fun!"
—internationally bestselling author Jill Mansell
"Sharp, sexy, and exuberant."
—SingleTitles.com
She doesn't need rescuing, she only needs a change of scenery…
After a disastrous discovery loses Emma Tremayne both her boyfriend and her high-profile PR job in London, she moves to the Lake District to recover her confidence and live a simpler life. She loves her new job with the tourist board, and she's settling into small town life just fine—until she ends up responsible for a fundraising effort that calls for twelve naked mountain rescuers…
ABOUT THE AUTHOR
Phillipa Ashley studied English Language and Literature at Oxford before becoming a freelance copywriter and journalist. DATING MR. DECEMBER (called DECENT EXPOSURE in the UK) was the basis of last year's Lifetime TV Movie "The 12 Men of Christmas." A frequent guest on BBC national, local and independent radio on all matters romantic, she lives with her husband and daughter in Staffordshire, UK. For more information, please visit http://phillipa-ashley.com/, follow her on Twitter or find her on Facebook!
Leave a comment or read other comments