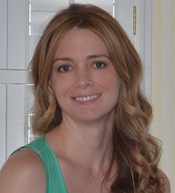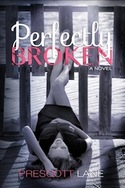 Have you ever gone to a fancy restaurant and ordered dessert first?
About a year ago, my husband took me to Commander's Palace for dinner. Known for its flowers, splendid food, and wine, the restaurant is a landmark in the Garden District of New Orleans. We'd been before, and each visit is a treat.
But this time was extra special. We were celebrating our wedding anniversary. Plus, we got to sit in the Garden Room, with its floor-to-ceiling windows showcasing huge oak trees. I'll always remember this time — and not just because it was romantic — but because I ordered dessert first!
Commander's Palace has such great desserts, like so many other places in New Orleans — pralines ("praw-leens"), beignets ("ben-yeahs"), bananas foster, bread pudding, doberge ("dough-bash"). Oh my! I didn't want to wait two hours for dessert.
So when the waiter came by, I ordered a praline parfait, which is hand-crafted ice cream with candied pecans and praline syrup. The waiter looked at me like I had three heads, but no amount of judgment was going to stop me. It was going to be my first course.
While devouring the divine dessert, I remember having an idea for a book. A broken young woman named Peyton runs a pie shop in New Orleans, and her world turns upside-down when a handsome architect and self-confessed player comes into her life and thinks she's perfect.
I don't know whether it was the dessert itself that triggered the idea, or whether it was that I ordered dessert first. But either way, over praline parfait in the Garden Room of Commander's Palace, my current novel PERFECTLY BROKEN was born.
If you can't make it to Peyton's pie shop or to Commander's Palace in New Orleans, I'd highly recommend you check out some recipes for New Orleans' famous desserts. You never know what will happen if you do!
About Prescott Lane
Prescott Lane is the author of FIRST POSITION and her new release, PERFECTLY BROKEN. She is originally from Little Rock, Arkansas, and graduated from Centenary College with a degree in sociology. She went on to receive her MSW from Tulane University, after which she worked with developmentally delayed and disabled children. She married her college sweetheart, and they currently live in New Orleans with their two children and two crazy dogs. Prescott started writing at the age of five, and sold her first story about a talking turtle to her father for a quarter. She later turned to writing romance novels because there aren't enough happily ever afters in real life. Visit her online at her website, Twitter, Facebook, and Goodreads.