1–What's the name of your latest release? 
2–What is it about?
A Life Once Dreamed is the story of Agnes Pratt, who ran from her upper-class life to the rustic town of Penance six years ago. She's a teacher who loves her students, her town and friends, but still wonders what might have been had she not left everything behind. When the new doctor arrives she's forced to confront the past she ran from and to once again ask herself what she wants in the future.
3–What word best describes your heroine? 
Stubborn, kind, resilient, loving and mysterious
4–What makes your hero irresistible? 
He's determined, has a heart that's fully committed, is stubborn about the right things and is willing to make a fool of himself for the girl he loves.
5–Who are the people your main characters turn to when they need help? 
The people of Penance are loyal to each other. My main character's closest friends are Minnie (a loud mouth with a good heart) and Hannah (a quiet gentle soul).
6–What do you love about the setting of your book? 
The Black Hills are secluded and such a contrast from the world Agnes left behind. They're a setting that only a certain sort of person could thrive in. The result is that the city of Penance is like no other. It's full of hard working, rough around the edges people that know they need each other to make it.
7–Are you a plotter (follow an outline) or a pantster (write by the seat of your pants)?
Pantser! I wish I were a plotter but whenever I try to outline a story it stifles my creativity. I usually know where I want to start and where I want to get to, but the rest just writes itself.
8–What is an ideal writing day for you? 
I have a very busy household (currently 7 kids–the number varies since we foster). Ideally, they'll go to bed early and I can write at night. While rough drafting I try for at least 3000 words written a day, which means sometimes I'm writing during school pick-up. If there were no other variables I'd probably write in my pajamas and forget to eat and just get lost in my fictional world.  
9–Do you listen to music while you write, need total silence, or do you have the TV on?
I don't have the TV on but I don't need total quiet. I have often typed sentences while also helping a kiddo with homework. I think I could probably work faster with less noise, but it's never been an option.
10– How do you approach research? 
I research what I know I'll need to know ahead of time but since I'm a pantser there are always things I don't expect. I usually just put a comment in my manuscript that reminds me to go back and check my facts. That way I don't have to slow down right then and there to answer every question.
11–What is your publishing journey story? 
I'll try to sum it up! I didn't set out to publish when I started (I didn't believe I could actually publish a book). I was busy with life and kids and wanted a creative outlet and a distraction. Once I began writing I was addicted and wrote very quickly. I realized that I was better at it than I expected (even though I still had lots to learn) and wasn't sure what to do next. I finally got brave and told someone I'd written a book and she suggested I find an agent. I didn't know literary agents existed but I was good at googling so I learned quick and sent out a query letter within a day or two of discovering the existence of agents. I survived the "slush pile" and signed with my agent. She found me my publisher and I've been so happy there I haven't had a reason to leave!
12–Do you have critique partners/writing groups you want to give a shout-out to? 
Critique groups were another thing I didn't know about until I'd already gotten deep into writing. What I had was sisters who were willing to read for me! They're the best kind of sisters because they'll point out the good, the bad and the ugly!
13–What're the most frustrating things about being an author? 
The most frustrating thing for me is time. There are so many stories in my head and I can't seem to get them out fast enough without losing a balance in life. I'm constantly having to remind myself to keep the most important things the most important things. It's a daily battle. 
14–What's your favorite scent?
Fresh cut grass! It makes me think of summer. I LOVE summer when all my kids are home–it makes me happy just thinking about it.
15–What movie will you watch no matter what if it's on TV? 
Hmmm…I'm not a big TV person but I discovered Signed, Sealed, Delivered after my book Yours Truly, Thomas came out and I've loved it ever since. It's quirky, clean and makes me cry.
16–Do you like breakfast, lunch, or dinner best? 
I like any meal that I don't have to make best! My husband is an excellent cook and if he's home in time to make dinner he does. My favorite is when he grills even though that's his least exotic meals. 
17–What's one thing you wish you knew more about? 
I wish I knew everything about history without having to research. I wish I knew it like I'd know it if I'd lived it. How great would it be to be able to really know what the 1800's were like? To be able to recollect it like a memory and not just a list of facts.  
18–What's the silliest thing you've recently done?
Last summer I went on my first cruise and we volunteered for every game show and event they had. I was picked as a contestant in the Battle of the Sexes Game. Let's just say the ladies won and I helped make that happen.
19–What can readers expect from you next? 
My 2021 book features a 19th century dental assistant who spends her spare time trying to resolve a crime she was falsely accused of. She ends up with an eclectic group of friends willing to help her as she puts the pieces together and also wrestles to forgive herself. As she wrestles her past, she also finds a future she hopes will someday be within her reach.
20–How can readers reach you?
Website- rachelfordham.com (you can sign up for my newsletter there)
Facebook.com/rachelfordhamfans
Instagram – @rachel_fordham
I love hearing from everyone so never hesitate to reach out to me.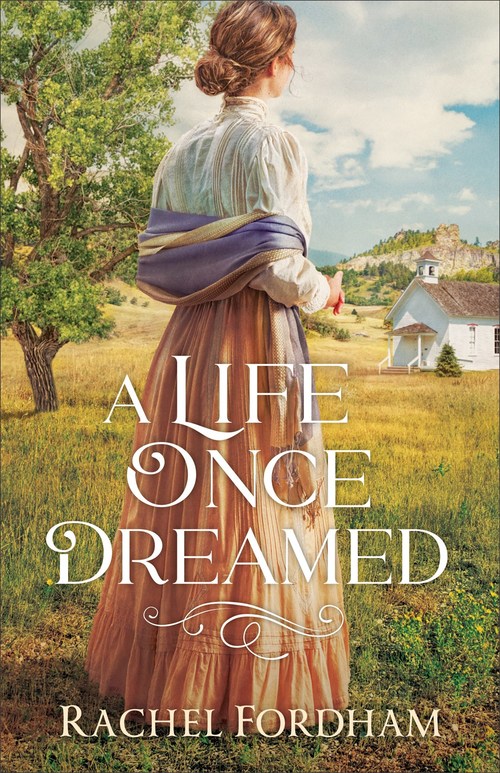 Six years ago, a shocking secret sent Agnes Pratt running in search of a new start. She found it in Penance, a rugged town of miners and lumberjacks in the Dakota Territory, where she became Miss Aggie, respected schoolteacher and confirmed old maid. But the past has a way of catching up with people.
When childhood friend and former sweetheart James Harris accepts a position as the town doctor, Aggie's pleasantly predictable days suddenly become anything but. James wants to know why Agnes left behind the life they had dreamed of creating for themselves–but he is the one person who can never know.
In the shadows of the Black Hills, can a healing light be shed on the past? Or will the secret Agnes can't seem to outrun destroy her chance at happiness?
Fan-favorite Rachel Fordham brings to life the dusty streets of an 1880s frontier town in this story that affirms where you come from matters far less than where you're going.
Romance Historical | Inspirational Historical [Revell, On Sale: August 4, 2020, Paperback / e-Book, ISBN: 9780800735395 / eISBN: 9781493423163]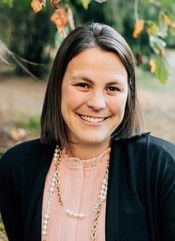 Rachel Fordham has long been fascinated by all things historical or in the words of her children "old stuff". Often the historical trivia she discovers is woven into her children's bedtime tales. Despite her love for good stories she didn't attempt writing a novel until her husband challenged her to do so (and now she's so glad he did). Since that time she's often been found typing or researching while her youngest child naps or frantically writing plot twists while she waits in the school pick-up line. In addition to her passion for storytelling she enjoys reading, being outdoors and seeing new places. Rachel lives with her husband and children on an island in Washington state.