The Immortal City is the second standalone book in The Sacred Dark series from acclaimed author May Peterson. This lush fantasy romance features bird-shifters with supernatural powers, a beautiful amnesia love story, time magic, and love that beats the odds. Read on to see how author May Peterson uses the novel's title to describe all the amazing elements you'll find in Ari and Hei's story.
T is for time mending, a witchcraft for second chances.
H is for Hei, a mysterious but charming wanderer who falls from the sky.
E is for erotic chemistry, something Ari and Hei have a great deal of.
*
I is for immortality, the common gift of the moon-souls.
M is for memory, a commodity as fine as gems in the streets of Serenity.
M is for moon-souls, the dead resurrected by the power of noble beast spirits.
O is for original life, that which Ari is trying to reconnect with.
R is for resurrection, the miracle that brings about living-again.
T is for Tamueji, a merchant of knowledge who can drink anyone under the table.
A is for Ari, a sleepy dove-soul who doesn't remember his mortal life.
L is for living-again, those raised from the dead.
 *
C is for crow-souls, whose flocks control the flow of news in the city.
I is for intrigue, a favorite pastime in Serenity.
T is for tundra, the cold wasteland that surrounds Serenity.
Y is for yearning, the sense of what is missing that fills Ari's heart.
The Sacred Dark #2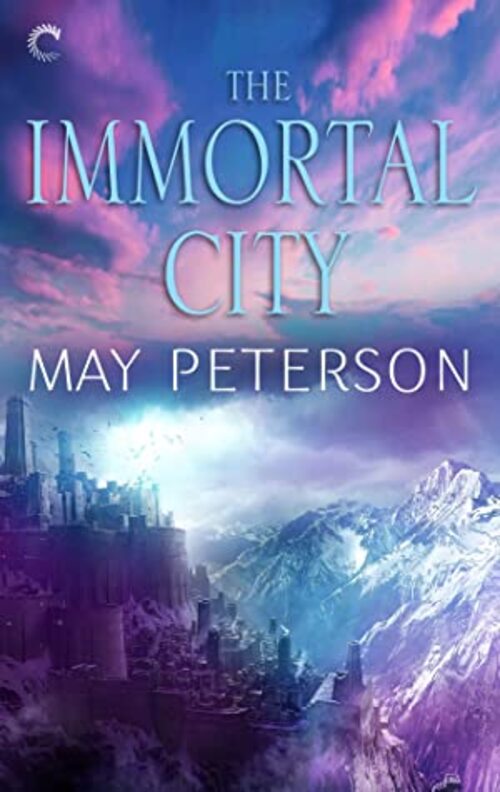 Sometimes you just have to jump.
The second book in The Sacred Dark series, a lush fantasy romance by acclaimed author May Peterson.
I don't remember you. . .
Reborn as an immortal with miraculous healing powers, Ari remembers nothing of his past life. His entire world now consists of the cold mountainside city of Serenity. Ruled with an iron fist. Violent.
Lonely.
I may never remember you. . .
Regaining the memories of who he once was seems an impossible dream, until Ari encounters Hei, a mortal come to Serenity for his own mysterious purposes. From the moment Hei literally falls into his arms, Ari is drawn to him in ways he cannot understand. Every word, every look, every touch pulls them closer together.
But I'm with you now. . .
As their bond deepens, so does the need to learn the truth of their past. Together they journey to find an ancient immortal who can give them what they both want: a history more entwined than Ari could have ever imagined, but which Hei has always known.
It's the reason they will risk the world as they know it to reclaim who they used to be–and what they could be once again.
Romance Fantasy | Romance LGBTQ [Carina Press, On Sale: August 3, 2020, e-Book, ISBN: 9781488055171 / ]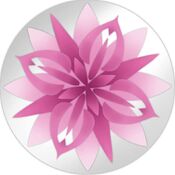 May Peterson is rumored to be some kind of magical creature, but exactly which kind is still debated by scholars. While they sort that out, May busies herself as a romance and fantasy author and freelance editor. May has always had a deep fondness for books, animation, and comics. She's drawn toward both writing and reading stories that are magical, hopeful, and distinctive, as well as those that explore identity, queerness, and emotional connection. She believes that bringing a daydream to life with its own tale to tell is always a small miracle.