Hi There!
I'm Rachel Fordham, author of A LADY IN ATTENDANCE, a story that has been in my heart a long time and will be in readers' hands June 1st. It's rich with historical details and a romance that made me sigh while writing it.
I'm excited to give you story teasers using the title! Here goes:
A-  A is for Attending.
The first dental assistants were referred to as either attending women or ladies in attendance. Hazel accepts a job working for the local dentist.
*
L- L is for Love
After spending five years in a New York State reformatory, Hazel has a blemish on her name. Can someone with a past like hers ever find love?
A- A is for Authentic
Hazel grew up in high society, spent five years behind iron gates, and is now working as a dental assistant (using a fictitious name). Discovering who she really is, is a journey.
D- D is for Daring
The past is forever haunting Hazel, keeping her from believing in the future. It takes courage and friendship for her to dare face the things she tried to leave behind.
Y-Y is for Youth
If Hazel could change anything, it would be the choices she made in her youth. Back then, she felt herself invincible. (Gah! I have teenagers at home and hope they realize quicker than Hazel that actions have consequences)
*
I- I is for Introverted    
Doctor Gilbert Watts lived a quiet life before hiring Hazel. He kept to himself and felt content with his lot. Her presence changes everything! Can an introverted man, who prefers solitude, discover another side of himself?
N- N is for Noble
Heroes can be found in the most unlikely places, as Hazel discovers! (And I'm sure most of us have seen in our own lives.)
*
A- A is for Alberta (this title has a lot of A's in it!)
Every dental office has that one patient that makes you cringe. For Gilbert and Hazel, Alberta is that patient. Her unruly mouth will make them roll their eyes and bite their tongues, but for the reader she adds a touch of comic relief.
T- T is for Together
Hazel has been on her own for years, but in Amherst she finds friends. Ida, Duncan and especially Gilbert proves that life is more fulfilling with friends beside you.
T- T is for Talented
Gilbert appears to many as a very ordinary, subdued man. But as Hazel gets to know him, she discovers that he has hobbies, talents and gifts that many would overlook. (Aren't we all this way, more layered than what meets the eye?)
E- E is for Ears
Not ears on a person's head, but ears of corn. At the towns corn husking there is a tradition that involves kissing and red ears of corn. What will quiet Gilbert do if he finds a red ear? (I love a good kissing scene…sigh)
N- N is for Night
A scene that will have you on the edge of your seat takes place at night as the cohort of friends look for the clues, they need for unraveling the past.
D- D is Dentist
Movies and books love to portray dentist as either comic relief or evil. Gilbert Watts goes against the grain. He's a dentist with a big heart!
A- A is for Attractive
Is there anything more attractive than a man with heart? A man who does the right thing, again and again and again. Hazel isn't sure she's ever met a man quite like Gilbert, nor is she sure her heart will ever be the same.
N- N is for Night
I mentioned above a scene at night involving long lost clues, but there is another night time scene that involves kissing that will have readers on the edge of their seat in an entirely different way than the above-mentioned scene!
C- C is for Creative
Creative in their pursuit of truth. Creative in their art. Creative in their courtship. Life is far from predictable and both Hazel and Gilbert must learn to adapt and be creative in their approach. (Isn't that one of the secrets of life…learning to adjust as life comes along)
E- E is for Endearment
As these two lead characters get to know each other they grow closer and closer together. One way we see this happen is through their loving terms of endearment.
*
I hope A LADY IN ATTENDANCE leaves you smiling as you watch two unlikely people join forces first as co-workers, then as friends, and then as something more.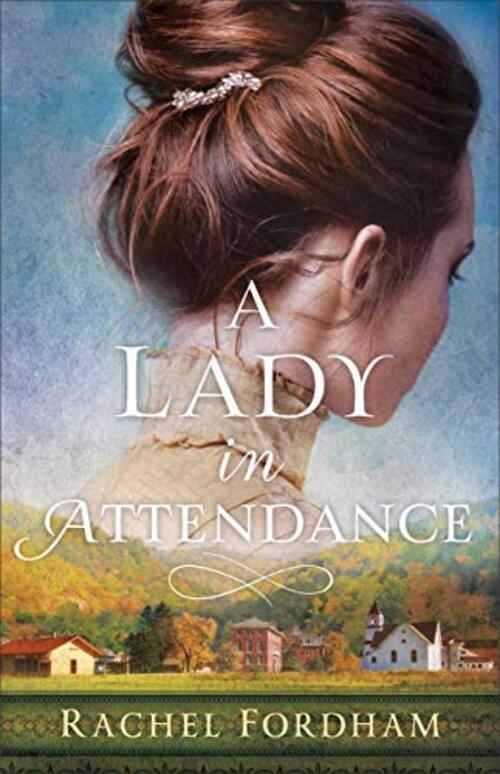 Five years in a New York state reformatory have left a blemish on Hazel's real name. So when she takes a job as Doctor Gilbert Watts's lady in attendance in 1898, she does so under an alias. In the presence of her quiet and pious employer, Hazel finds more than an income. She finds a friend and a hope that if she can set her tarnished past in order, she might have a future after all.
As Gilbert becomes accustomed to the pleasant chatter of his new dental assistant, he can't help but sense something secretive about her. Perhaps there is more to this woman than meets the eye. Can the questions that loom between them ever be answered? Or will the deeds of days gone by forever rob the future of its possibilities?
Rachel Fordham pens a tender tale of a soft-spoken man, a hardened woman, and the friends that stand by them as they work toward a common purpose–to expunge the record of someone society deemed beyond saving–and perhaps find love along the way.
Christian | Romance | Historical [Revell, On Sale: June 1, 2021, Paperback / e-Book, ISBN: 9780800739737 / eISBN: 9781493430475]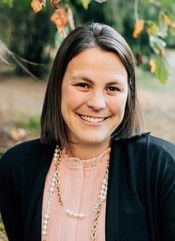 Rachel Fordham has long been fascinated by all things historical or in the words of her children "old stuff". Often the historical trivia she discovers is woven into her children's bedtime tales. Despite her love for good stories she didn't attempt writing a novel until her husband challenged her to do so (and now she's so glad he did). Since that time she's often been found typing or researching while her youngest child naps or frantically writing plot twists while she waits in the school pick-up line. In addition to her passion for storytelling she enjoys reading, being outdoors and seeing new places. Rachel lives with her husband and children on an island in Washington state.