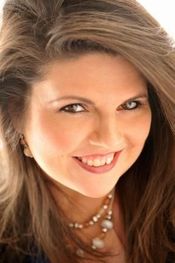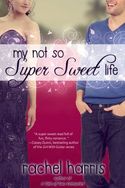 Hello, my name is Rachel, and I'm addicted to romance.
But when it comes to addictions, I happen to think mine's a pretty good one. Reading and writing romance stories reminds me of the good in the world. The power of love and personal connection to overcome hardship and struggle. The need we all have to be truly understood by another. How despite our various backgrounds, social status, and nationality, at our core we're all the same. We all love to swoon. We all love to see the growth that results from a true love journey. And we all love to believe that in the end, everyone has a perfect match.
I don't know the first romance novel I read, but I can tell you it had a red spine, and was swiped from my mama's bookshelf. I remember bringing similar books to school and hiding them inside other books so I can read them at recess and not get in trouble at my Catholic school. Soap operas were also favorites, and fan fiction about a super couple gave me my first full-length foray into writing. Romantic comedies and dramas line my DVD shelf. But there's just something about crawling into the pages of a book and truly experiencing the ups and downs and every emotion in between with the characters, that makes me a happy girl.
Romance novels are my escape from the stress and chaos of the day. My husband prefers television. My grandfather loved fishing. My kids love computer games. I read and write. I swoon, giggle, gasp, and grin my way to relaxation, knowing that despite the many trials the couple may go through, I'll be smiling a happy smile and sighing a happy sigh in the end.
Life is filled with mysterious and horrific endings. If I wanted that, I'd turn on the news. When I pick up a book or my e-reader, or begin a new chapter in my own stories, I'm looking for escape and wonder. I want to connect with a character and fall in love along with them. I want to see all the wonderful things that made me first fall in love with my husband, and the things that make me fall in love with him again every day.
Reading and writing romance keeps my own fairytale romance at the forefront of my mind. It prompts me to make date nights and alone time with my man a priority. It keeps my attitude and outlook positive—it's hard to be gloomy when you're reading and writing a love story. And it leads to wonderful discussions with my children about what traits would make them a good life partner, and what qualities I'd love their future spouses to hold.
We were made to love and be loved. Romance celebrates that. That's why I'm proud to say I'm a proud love junkie. Are you with me?
Rachel Harris writes humorous love stories about sassy girls-next-door and the hot guys that make them swoon. Emotion, vibrant settings, and strong families are a staple in each of her books…and kissing. Lots of kissing.
A Cajun cowgirl now living in Houston, she firmly believes life's problems can be solved with a hot, sugar-coated beignet or a thick slice of king cake, and that screaming at strangers for cheap, plastic beads is acceptable behavior in certain situations. She homeschools her two beautiful girls and watches way too much Food Network with her amazing husband.
An admitted Diet Mountain Dew addict, she gets through each day by laughing at herself, hugging her kids, and losing herself in story. She writes young adult, new adult, and adult romances, and LOVES talking with readers!
Cat Crawford just wants to be normal—or at least as normal as a daughter of Hollywood royalty can be. And it looks like fate is granting her wish: she's got an amazing boyfriend, Lucas; her fabulous cousin, Alessandra, living with her; and her dad planning his second marriage to a great future stepmom. That is, until her prodigal mother reveals on national television that she has something important to tell her daughter…causing a media frenzy.
Lucas Capelli knows his fate is to be with Cat, and he's worked hard to win her over once and for all. Unfortunately, Lucas has his own issues to deal with, including a scandal that could take him away from the first place he's truly belonged.
As secrets are revealed, rumors explode, and the world watches, Cat and Lucas discover it's not fate they have to fight if they want to stay together…this time, it's their own insecurities.
Well, and the stalkerazzi.
One commenter will win a copy (ebook) of MY SUPER SWEET SIXTEENTH CENTURY, just tell us about YOUR addiction.
To comment on Rachel Harris's blog please click here.