There are so many reasons to love reading, but one of my favorites is the element we bring to each book we devour by using our imaginations. Sometimes we imagine ourselves as the heroine, other times we picture our favorite actress, and still more we conquer someone we've never even seen before. As for the hero, he could be our significant other, a hottie from Hollywood, the guy on the cover, or a unique compilation of all three. We pair the author's descriptions with our own imagination and create something completely new, and with each page we turn, a movie plays out in our minds.
As an author, it's the same thing. Sure, I start out every book I write with a 'dream cast' in mind. Photos of celebrities or models that represent the characters I'm forming in my mind. But, as I write the book and flesh out the characters through their individual journeys, the result is often an altogether new creation.
With THE NANNY ARRANGEMENT, I set out with my dream cast as usual…but things changed during the writing process.
For Deacon, my country music fiddle player, Chase Rice was the perfect choice while plotting. He was born in North Carolina, like my hero, is obviously no stranger to the country music world, and he's pretty darn cute to boot! I scoured the internet for photos of him mugging for the camera, especially ones where he is posing with Luke Bryan (who'd been my inspiration for Tyler in ACCIDENTALLY MARRIED ON PURPOSE) and Brantley Gilbert (my inspiration for Charlie in YOU'RE STILL THE ONE). But about after just two weeks into writing Deacon's book, I stumbled upon a stock photo for a teaser image and absolutely fell in love!!
After going cross-eyed staring at generic hot guys for over an hour, I came across the holy grail of photos. This guy had the scruff, the swagger, the quiet brooding, and a certain inexplicable something that just radiated Deacon. Immediately, I snatched it up, along with the complete set in that photographer's series, and from then on, he was my inspiration. This nameless model will always be my Deacon. Imagine my excitement when Entangled decided to use him for the cover after I finished writing it!!
This has never happened to me before. I've absolutely loved all my covers, but I could never give the readers the exact person I pictured while creating the story. That's so much fun for me as the author.
Plus, he's SO DANG HOT!!!
I hope you enjoy reading THE NANNY ARRANGEMENT and finding the little clues that point directly to the guy on the cover. And if anyone happens to know this guy's name, feel free to message me. I'd love to put a name to my Deacon!
Oh, and as for my heroine, she's been Amy Adams from the start. Sweet, funny, smart, good with kids, and I can totally see her belting out one of Hannah's silly songs about muffins 😉
Who do YOU picture when reading your favorite books? Do you go off the cover image, picture your favorite celebrity, or create someone altogether unique? I'd love to hear about it in the comments!
Romance Contemporary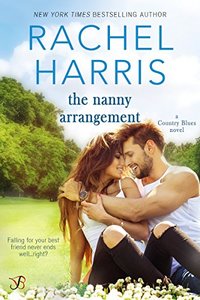 Soft-spoken and shy Hannah Fisher is determined to make the man she's loved her entire life finally see her as a woman. With the help of a makeover, a new mission— Operation Find My Happy—and the convenient forced proximity of a tour bus, she vows to win her best friend Deacon's heart.
Former bad boy and current fiddle player Deacon Latrell has the world at his fingertips: a new gig with a famous band, plus his best friend on tour as his son's nanny. Life couldn't get much sweeter. Now if only he could stop imagining kissing the daylights out of his childhood BFF…
With one friend set on pushing the boundaries and the other afraid to rock the boat, one thing's for certain—their story would make one heck of a country song.
[Entangled Bliss, On Sale: May 22, 2017, e-Book, ISBN: 9781640631120 / eISBN: 9781640631120]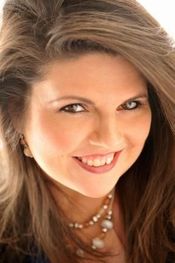 New York Times bestselling author Rachel Harris writes humorous love stories about sassy girls-next-door and the hot guys that make them swoon. Vibrant settings, witty banter, and strong relationships are a staple in each of her books…and kissing. Lots of kissing. An admitted bookaholic and homeschool mom, she gets through each day by laughing at herself, hugging her kids, and watching way too much Food Network with her husband. She writes young adult, new adult, and adult romances, and LOVES talking with readers!