Welcome to Fresh Fiction, Radhika, and congrats on the publication of your book, 30 THINGS I LOVE ABOUT MYSELF! The concept of this book is so much fun and follows a woman on a journey of self-discovery and self-love (and acceptance). Where did the inspiration for this novel begin?  
It came from my own life! I went on a self-love journey a few years back, in my late twenties, after I had a break-up with the person I thought I'd marry – just like Nina does. It was a really difficult time, but I believe that it's from the lows that we really grow and evolve, and from then on, my life completely changed for the better. I made a conscious effort to love myself, to ditch my negative self-talk for positivity, and as time went on, I realized I was suddenly thriving in my career, my personal life, and most importantly, with myself.
The whole journey was so interesting and funny and hard and important all at once that I knew I wanted to write about it. I decided to turn it into a novel so I could explore a character going on a self-love journey, but also hopefully inspire readers to do the same.
Your main character, Nina, is having a rough time at the start of the book, but a self-help book called How to Fix Your Shitty Life by Loving Yourself inspires her to make some changes before her next birthday. What do you hope readers take away from Nina's story?
I really hope that readers connect with some part of her story, and all the wisdom Nina learns. There's a lot in there explicitly about self-love, but there are also many other messages about the importance of gratitude, learning to accept the lows as well as the highs, and how helping others ultimately helps ourselves. I'd love for readers to take away whatever resonates with them because that'll be exactly what they need in that moment.
One aspect I loved about 30 THINGS I LOVE ABOUT MYSELF is watching Nina grapple with making friends as an adult. This can often feel like such a daunting thing to do! What do you think Nina's new friendships reveal about the new path she finds herself on? 
I hear you on finding it daunting. I used to think that too – but actually, once I started doing it, I found I couldn't stop! Now, most of my closest friends are people I met in recent years. I think that it's a real gift because it means these are people I'm now really similar to, and we have so much in common. It's why I think Nina making new friends is a big step on her path – it's a sign that she's leaving behind values and people that don't resonate with her, and is moving closer towards values and people that do!
Inspired by Nina's list, what are a few things you love about yourself?  
I have so many! But my favourite ones are my resilience, my resourcefulness–I think I could find myself in any country without anything or anyone and still be okay!–and my ability to connect with new people. I also love that I've learnt to speak Spanish and Italian as an adult, and I love how happy learning new languages makes me!
Like Nina, you are a freelance journalist. How do you think your career in journalism has informed your fiction writing? 
I think it's been a huge influence. My journalism, writing for British newspapers like the Daily Mail, Telegraph, and Guardian, has taught me to communicate clearly. I don't really write long, flowy sentences–I much prefer short, snappy writing and I think that comes from my journalism background. It also means I never miss a deadline, and I write quite quickly, which just makes the fiction writing process a lot easier!
Happy New Year! Do you have any New Year's Resolutions/Intentions you are comfortable sharing? Or do you avoid them (LOL)?  
So, I tend to avoid typical New Year's Resolutions like exercising more or eating more healthily, because even if those are things I want to do, phrasing them like that makes me feel guilty and they end up feeling like chores. So instead my New Year's Resolutions are often things like 'keep loving yourself!' This year, my big resolution is to keep on surrendering to the universe and trusting in my life path.
What can readers expect from you next?  
I'm working on my next novel–all about three sisters and a funeral!–and I'm developing a TV show in the UK. I'm also always posting about self-love on Instagram (@radhikasanghani) and writing articles on things I care about.
Rapid Fire Random Questions
Summer or Winter?: Winter. I love the cosiness.
A favorite bookish memory: Sitting behind a curtain reading Jane Eyre as a child, and then realizing that's exactly what she did in the opening pages.
If you had to be an animal, what would you be and why?:  A cat because mine is treated like a total goddess.
A book you wish was taught in school: Mine!! It's all about self-love and more teenagers need that.
Dusk or dawn?: Dawn. It's beautiful and I always feel like I'm the only person seeing it.
A personal indulgence you'll never give up:  Chocolate. I love desserts and always will.
Do you believe in ghosts?:  I believe in spirits and energy–which is maybe the same thing.
Vanilla or chocolate?: Vanilla.
A movie or TV show that you love but feel like no one else likes: Offspring
You have a totally free afternoon – no deadlines, no obligations, no Twitter notifications!  What do you do?: I go for a long forest walk then curl up with a novel and a slice of cake!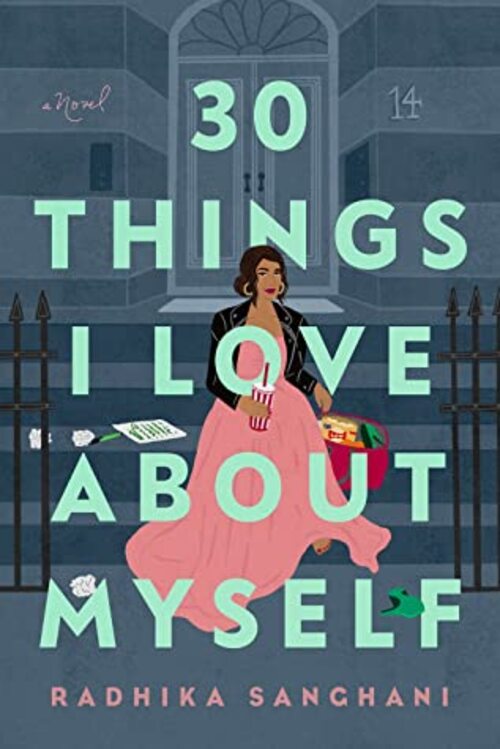 When Nina Mistry's life hits rock bottom, she decides to change her stars by falling in love…with herself—a hilarious, heartfelt story from outrageously funny novelist Radhika Sanghani.
Nina didn't plan to spend her thirtieth birthday in jail, yet here she is in her pajamas, locked in a holding cell. There's no Wi-Fi, no wine, no carbs—and no one to celebrate with.
Unfortunately, it gives Nina plenty of time to reflect on how screwed up her life is. She's just broken up with her fiancé, and now has to move back into her childhood home to live with her depressed older brother and their uptight, traditional Indian mother. Her career as a freelance journalist isn't going in the direction she wants, and all her friends are too busy being successful to hang out with her.
Just as Nina falls into despair, a book lands in her cell: How to Fix Your Shitty Life by Loving Yourself. It must be destiny. With literally nothing left to lose, Nina makes a life-changing decision to embark on a self-love journey. By her next birthday, she's going to find thirty things she loves about herself.
Romance Comedy | Romance Contemporary | Multicultural Indian [Berkley, On Sale: January 4, 2022, Trade Size / e-Book, ISBN: 9780593335048 / eISBN: 9780593335055]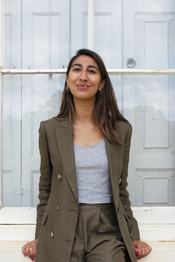 Radhika Sanghani is a writer for The Telegraph, writing news, features and profiles about women and women's issues. She joined the paper after stints at the Press Association and The Santiago Times in Chile. She has an MA in Newspaper Journalism from City University London, a BA in English Literature from University College London, and recently came second in GQ's Norman Mailer writing competition.
***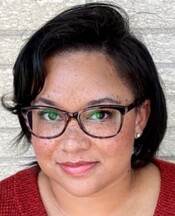 Danielle Jackson is a contemporary romance author, avid reader, lackluster-yet-mighty crafter, and accomplished TV binge-watcher.
Once upon a time, she was a publisher publicist and continues to cultivate her love of books and reading by chatting with the best authors in the business as the Editorial Manager of FreshFiction.com and co-host of the Fresh Fiction podcast. Danielle also moderates industry panels, interviews authors, and hosts a romance book club.
Danielle lives in Chicagoland with her very own romance hero husband, darling daughter, and two tempestuous cats. Follow her on Twitter and Instagram, @DJacksonBooks.