Though many authors create imagined locations and history for their fiction stories, early on I learned that real locations and real history were going to be a foundation for my novels. The mystery in the first of my To Die For crime series was based partly on American Indian history many centuries in the past. That became story material simply because the presence of nomadic people in Arkansas after the end of the last Ice Age fascinated me, as did prehistoric drawings discovered in caves and bluff shelters in my area. After that, each novel and short story has included history relevant to my chosen story setting. The second series novel, MUSIC TO DIE FOR, takes place at Ozark Folk Center State Park–an area devoted to preserving Ozarks history and early music. A major secondary character in MUSIC is Mad Margaret Culpeper, 100-year-old matriarch of a family that has maintained illegal business activities in Ozark forests for several generations.
Next I visited Hot Springs National Park. Again, early American Indian presence in the area was part of the story, but the novel's criminal activity and murder is based on the shady history of Hot Springs. This was "Sin City" until the 1970's when state police sent in by a governor too wealthy to be bribed quieted long-time illegal activities. No surprise, however, that, during the raid, pillow cases and other hastily grabbed receptacles full of currency went missing. Where did some of it go? What fun–I tell you what I think in my novel, A TREASURE TO DIE FOR. Not only that, you can see the hiding places I describe on a visit to Bath House Row in Hot Springs.
What area in our country is not a historical gold mine–so to speak? I enjoy finding and researching history not far from where I live in Arkansas. All my chosen story places are loved by Arkansans and visited by thousands of tourists each year. Not only that, this author gets to enjoy them in depth while researching each story.
The presence of early nomads hunting in the area after the ice age also feeds much of the story background in A RIVER TO DIE FOR, as do abandoned (and dangerous) zinc mines and caves near the ghost town of Rush–a once lively and active mining community on the banks of Arkansas's Buffalo National River. Confession? I cheated a bit on the history in this story. I invented some of the artifacts left by early visitors to be discovered by Catherine King when she is imprisoned inside a crumbling mine shaft.
A novel telling about the building of early railroads? Check. Steamboats docked at the Arkansas River town of Van Buren that were sunk by Confederate soldiers during the Civil War? Check. And much, much more. (A seller of vintage books in Van Buren sold me a Union Soldier's Diary from that era.)
Of course it's all in fun. My fun initially–readers fun potentially. And all true–well, except for that prehistoric burial site in an Arkansas Cave that Catherine finds when the mine ceiling falls. Poetic license! Hey–I enjoyed creating my own historic event. And, really, couldn't it have happened? Even now, might not someone searching caves along Buffalo National River find a burial cave?
Something To Die For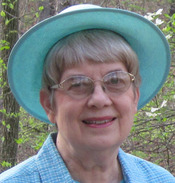 For more than twenty years, Radine Trees Nehring's magazine features, essays, newspaper articles, and radio broadcasts have shared colorful stories about the people, places, events, and natural world near her Arkansas home.
In 2002, Radine's first mystery novel, A VALLEY TO DIE FOR, was published and, in 2003 became a Macavity Award Nominee. Since that time she has continued to earn writing awards as she enthralls her original fans and attracts new ones with her signature blend of down-home Arkansas sightseeing and cozy amateur sleuthing by active retirees Henry King and Carrie McCrite King.
To Die For #8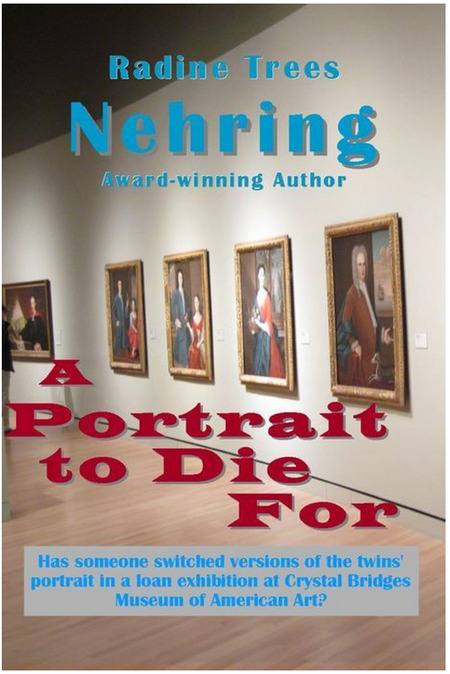 Carrie discovers two versions of a supposedly original portrait in a loan exhibition at Crystal Bridges of American Art, where she does volunteer work. When the reporter who interviewed Carrie at the museum is abducted, Carrie must choose between honoring her promise to stop crime-solving–or work to find the woman who was her son's college friend.
Mystery [Oak Tree Books, On Sale: May 10, 2016, Paperback / e-Book, ISBN: 2940158100239 / ]