I like to switch things up when I write, and that includes where I write. Here are my ten favorite writing places and spaces.
In my recliner. My number one place to write is seated in my recliner with my laptop, preferably with coffee or water and a snack nearby.
At my desk. Yes, I finally have a desk after fifteen years of not having one. I don't write here as often as I should, mostly because I get bored easily being in one spot (and the recliner calls to me). But when I get down to serious writing business I go to my desk. It makes me feel very professional.
You knew this answer was coming. I don't go to Starbucks often because I'd go broke, but it's nice to have an expensive coffee while trying to figure out my latest plot twist. I'll have a salted caramel mocha, please.
On my phone. This isn't a place, but I can be anywhere when I write on my phone. I also dictate my stories sometimes, which I'll usually do while pacing back and forth. Which looks as weird as it sounds.
In my car. When I started writing sixteen years ago my kids were little. I spent a lot of time shuffling them hither and yon, and a lot of time waiting in the car. Before I had a cell phone (yeah, there was a time when I didn't) I wrote my stories out in longhand. See #4 to find out what I do now.
Football games. I love watching football. I love writing. Thus I love combining the two.
Probably my favorite restaurant for writing. I'm not the only one, since on any given day I'll walk in and see half the patrons with their laptops open. Clearly I've found my people.
Hotels/Motels/B&Bs. I don't do this as much as I'd like to, but in the past I've taking little writing vacations, which means I write when I'm on vacation. The change of scenery mixed with taking time out to relax away from home always boosts my creativity.
In bed. I have an iPad keyboard that works beautifully while I'm lying in bed. Now if I can only stop watching Youtube videos…
In the bath. This is my rarest writing place of all because, water. But the few times I've set up my tub so I can write have been wonderful. Plus, I'm all about multitasking.
Giveaway
Tell us your favorite place to work below in the comments. One of you will get a copy of A LOVE MADE NEW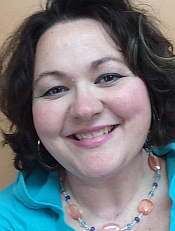 Kathleen Fuller was born in New Orleans, Louisiana, grew up in Little Rock, Arkansas, and currently lives in Geneva, Ohio. Fuller has been married to James for 21 wonderful years (really, they have been wonderful!) She started writing in 2000, and published her first short story a year later. Fuller has a Masters degree in Special Education, emphasis on teaching the blind and visually impaired, and a Bachelors in Early Childhood/Elementary Education.
A few of her favorite things: her relationship with Christ, chocolate (of course!), autumn, a satisfying book, good friends, a sense of humor, people who don't take themselves seriously, haunting melodies, NFL football, and did we mention chocolate?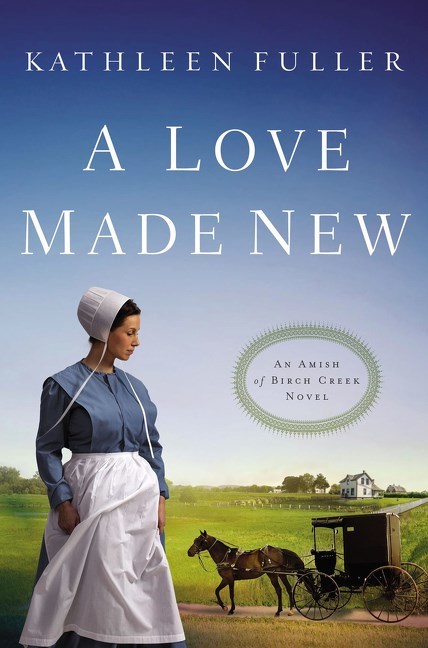 Abigail Schrock knows God can make all things new, but does that include her broken heart?
It seems as if everyone is falling in love in Birch Creek, including Abigail Schrock. But when heartbreak descends on her already fragile world, she can't help but feel that if she'd only been a little prettier, she could be on her way down the aisle. To make matters worse, Abigail's two sisters have found love, and all Abigail can seem to find is the chocolate she has stashed away in the pantry.
Asa Bontrager has never had trouble with the ladies in his Amish community—his good looks have always gotten him far. Which is why he's baffled by the call he's received from God to pursue Abigail, a woman who seems determined to turn him away.
Can Abigail find the peace and joy she so desperately desires? Will she allow herself to stop running and melt into the embrace of unforeseen comfort? If she does, she may discover a love powerful enough to restore her hope in a promising future.
Romance | Inspirational Romance | Amish [Thomas Nelson, On Sale: September 13, 2016, Paperback / e-Book, ISBN: 9780718033200 / eISBN: 9780718033316]