Last year, my family spontaneously decided to take a cruise over Christmas. With six of us – including a married daughter and son-in-law who live in another state – it can be tough to juggle schedules in order to find a time when we can vacation together. Christmas break is usually the only time that consistently works, so we decided to take advantage of the chance.
This was a celebration trip to honor several momentous event in our lives – our daughter was graduating from college with a teaching degree, our middle son graduated from high school earlier in the year and my book SNOWFALL ON HAVEN POINT hit #5 on the New York Times bestseller list.
We opted to leave on a 7-day cruise out of New Orleans for the Western Caribbean, leaving two days before Christmas and returning two days before New Year's. It was surreal being on a ship with 3500 strangers over Christmas, but the vacation had its unforgettable moments, too.
On the morning of Christmas Eve, I woke up early and walked out to our fore-facing balcony and for nearly an hour I watched the sun rise over the vast ocean, feeling as if I was the only one awake except for the crew. Our youngest was 13 when we went on that cruise, but he still beamed with the other young people as they watched Santa zipline down to the lido deck on Christmas Eve. We sang carols with the crew and enjoyed holiday meals in some beautiful places.
I missed a few of the traditional aspects of Christmas while celebrating on board: watching the snow fall on Christmas Eve while we cuddle by the fire, visits with neighbors and friends, skiing or sledding or snowshoeing in the winter wonderland where I live. We even had to miss much of our regular family gift exchange, since I had to stuff everyone's presents into one suitcase that also contained our miniature tree, stockings, and the few decorations we brought along to festoon our cabin.
But I realized something that Christmas Eve while my family gathered around our tiny tree and sang carols to the sound of waves breaking against the ship. It might have been a rather unorthodox Christmas, but it was still overflowing with joy, hope, and love. We had our family, and that was the most important thing. We were together, and that's the only thing that mattered.
This year I'm staying home, though. I want the traditions!
What was your most unique Christmas?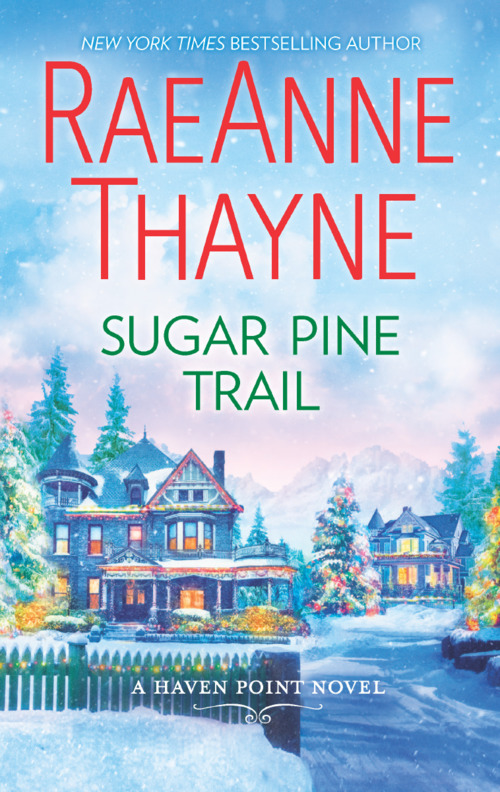 An unlikely attraction brings comfort, joy and unforgettable romance this holiday season!
Librarian Julia Winston is ready to ditch the quiet existence she's been living. She's made a list of new things to experience, but falling for Jamie Caine, her sexy military pilot neighbor, isn't one of them. Julia's looking to conquer life, not become the heartbreaker's latest conquest. But when two young brothers wind up in Julia's care for the holidays, she'll take any help she can get—even Jamie's.
Happy to step in, Jamie reveals a side of himself that's much harder to resist. Not only is he fantastic with kids, he provides the strength Julia needs to tackle her list. She knows their temporary family can't last beyond the holidays, but the closer she gets to Jamie, the more she wonders if things could be this merry and bright forever…
Romance Contemporary | Holiday [HQN, On Sale: September 26, 2017, Mass Market Paperback / e-Book, ISBN: 9780373803682 / eISBN: 9781488020049]

Will they find love or will the sparks die out?
Stories of Hope, Healing, & Heart from USA Today Bestselling author
RaeAnne Thayne will do anything to tell a story. In 15 years as a newspaper reporter and editor, she rode along with a motorcycle gang, took a trip in a hot air balloon and even gave a hunky country music star her home phone number (it was for an interview — honest!).
When she wasn't working as a journalist, though, RaeAnne worked on her real love — writing romance novels. She dreamed of publishing a book long before she ever thought it was possible. In fact, college friends used to spend hours when they should have been studying, trying to help her come up with a good pseudonym (none of which she actually ended up using, since she writes under her own name!).
After graduating from college, she took a job as a reporter at a daily newspaper, then moved to news editor. It wasn't until she was home on maternity leave after the birth of her first child in 1990 that RaeAnne seriously tried her hand at fiction writing. She sold her first book in 1995 and quit her editor job two years later to write full-time.
She is a two-time recipient of the Heart of Romance Reader's Choice award and has been a finalist for the RITA and for the National Reader's Choice award.