Jump Into the Holidays with Exclusive Excerpts from Festive Reads by Bestselling Authors Rainbow Rowell, Suzanne Redfearn, J. Courtney Sullivan, and Chandler Baker on FRESH FICTION!
What happens when a group of bestselling authors are asked to write holiday tales? Pure magic. Unwrap short reads by your favorite writers by visiting www.amazon.com/holidaystories. Then download Rainbow Rowell's take on an awkward meetup after the pandemic has made one couple's social skills rather rusty. Scroll on as Suzanne Redfearn's heroine gives her husband-to-be a mid-winter quest that will (hopefully) ensure their happy-ever-after. Don't miss J. Courtney Sullivan's fame-hungry reality TV star's attempts to create an early holiday miracle for a struggling couple. And finally, laugh-out-loud at Chandler Baker's fictional Clauster family as their Christmas celebration goes up in flames.
Get a taste of these unique holiday tales with exclusive excerpts from each today and tomorrow on the FF blog! First up, Rainbow Rowell…
***
After a long, lonely year, two people stumble toward each other in If the Fates Allow a holiday short story by Rainbow Rowell the #1 New York Times bestselling author of Eleanor & Park and Fangirl.
Grandpa sat at the head of the table, and Reagan sat next to him.
He started carving the turkey with an electric knife that was probably older than she was. "It's your lucky day," he said. "You don't have to fight anybody for a drumstick."
She laughed. She was glad for his dumb jokes. They'd already run out of things to talk about in the kitchen. There wasn't much. He was a retired rancher who watched a lot of television. She was an accountant who worked from home. They talked about Covid news and theories. They'd read all the same newspaper stories. Her grandpa watched cable news but didn't trust it. Reagan had never really had a conversation with her grandfather before. They'd always been part of a larger group—always with her grandmother, usually with her parents. They didn't really have an existing dynamic. So they talked about the things that had brought them together today: Their worry. Their caution. Their firm belief that most people were idiots.
That was a nice discovery, that her grandpa seemed to dislike people as much as she did. Had he always been that way? Or was he just getting crotchety in old age and loneliness? Reagan had always been that way, and it was only getting worse.
"Your grandmother would want us to say grace," he said, after they'd piled up their plates.
"Hmm." Reagan was noncommittal. She'd already taken a bite of turkey.
"But if she wanted me to keep saying grace," he went on, "she should have outlived me."
The turkey caught in Reagan's throat. She looked up at him, to see if he was being bitter or morose—but he just looked matter-of-fact. He was buttering his roll.
Reagan finished swallowing. "She really should have."
He set the roll on his plate. "I kept telling her . . . that if she wanted me to get into heaven, she'd have to deliver me herself."
Reagan laughed. There were tears in her eyes. "That woman had no follow-through."
Her grandpa looked up at her. His eyes were shining, too. "Exactly."
Read More About If the Fates Allow Here >>
***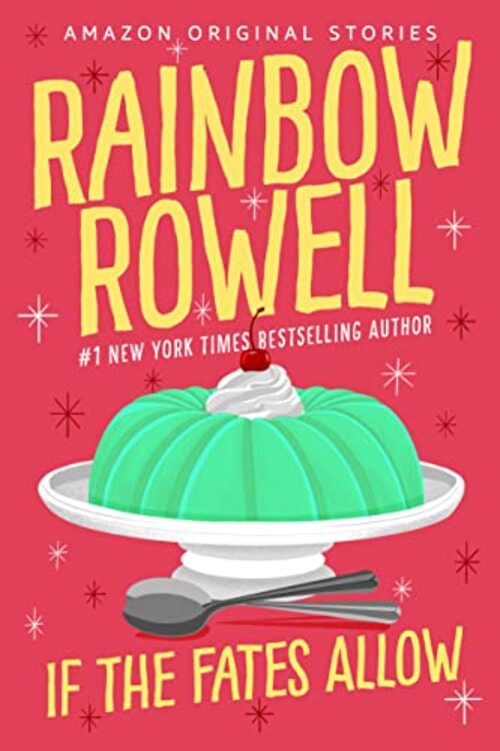 After a long, lonely year, two people stumble toward each other in this holiday short story by the #1 New York Times bestselling author of Eleanor & Park and Fangirl.
Social distancing came easily to Reagan. Maybe a little too easily. She's always liked people better from afar. But Reagan doesn't want her grandpa to be alone for Christmas this year—he's already spent too much time on his own in 2020. So she heads back to her hometown with a dish of holiday Jell-O salad, hoping they can have a little normalcy. Hoping it will be safe…
She isn't expecting to run into the boy next door. Mason is all grown up now. He's considerate. He's funny. He doesn't mind how prickly Reagan is—he maybe even likes it. And it makes Reagan feel like her defenses are falling. She needs her defenses, doesn't she? In a time when six feet is close enough, how long can they keep their distance?
Romance Contemporary | Romance Holiday [Amazon Publishing, On Sale: November 18, 2021, e-Book, / ]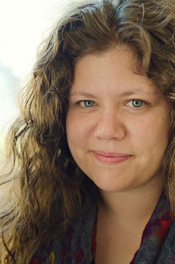 Rainbow Rowell writes books. Sometimes she writes about adults (ATTACHMENTS and LANDLINE). Sometimes she writes about teenagers (ELEANOR & PARK, FANGIRL and THE SIMON SNOW BOOKS.). But she always writes about people who talk a lot. And people who feel like they're screwing up. And people who fall in love.
When she's not writing, Rainbow is reading comic books, planning Disney World trips and arguing about things that don't really matter in the big scheme of things.
She lives in Nebraska with her husband and two sons.