Writes: Music-lover's romance. My latest release PLAYING THE PAUSES, standalone Book #2 in the Sex, Love, and Rock & Roll series, hits the shelves on March 5, 2018.
About Author: Nomadic romance author seeks readers for vivid, unforgettable rock star romance. Features a Life of the Party, Queen of the Spreadsheet tour manager heroine and a dark, quiet-souled tattoo artist/bassist who also happens to be a Dom.
What I'm looking for in my ideal reader match:
Would give their favorite fuzzy throw blanket for a strong alpha male who wasn't a jerk
Craves a series full of found family, bromance, and absolutely unconditional friendship
Dreams of a happily ever after that feels real
Drools for a man's quick fingers on the frets of a bass guitar
Would definitely be besties with a badass tour manager who has the whole music industry wrapped around her little finger, but isn't too good to break a sweat toting speakers
Wants a romance with a Real Man who will take charge—especially in the bedroom—but doesn't get all bossy and patronizing the rest of the time
Giggles over tour bus hijinks with roadies and the band
Has a Pinterest page full of gorgeous tattoo designs
Dream vacation includes jet setting all over the world with a rock band on the rise
Checks yes to silk scarves and blindfolds, and no to that hard core stuff
Swoons for a loyal man
What to expect if compatible:
Too many late nights up reading "just one more page." A band that feels like family. A new series you'll want to read over and over again.
A newsletter full of giveaways, character interviews and extras, and mouthwatering teaser pictures.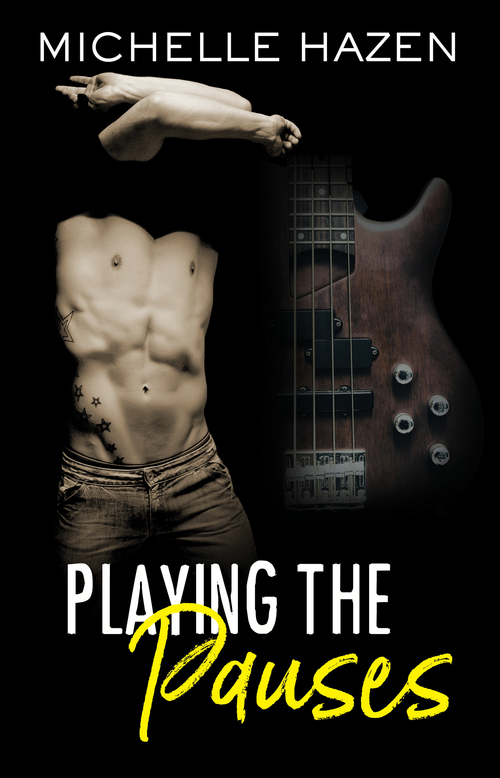 Rock Star Dom + his Queen of the Spreadsheet employee = KRYPTONITE
Kate is a globe-trotting tour manager who can't be tied down. Danny is a Dominant rock star and tattoo artist who needs her help to explore his true kinks.
Kate just got her big break, running an international tour for a rising band. Her job is everything to her…at least until she meets the band's enigmatic bass player.
After they collide in one unforgettably erotic night on a hotel balcony, he comes to her with a proposition. As a former BDSM club performer, Danny's spent so long fulfilling other people's fantasies that now he wants to reclaim his own—and he says she's the only one who can help.
Getting caught in bed with her rock star boss could cost her career, and yet there's something about Danny's quiet intensity that she can't resist. He steals her heart, hard. But the end of the tour is approaching, and their jobs are headed two different directions.
To be together one of them will have to stop touring, but the only thing they crave as much as each other is music.
Romance Contemporary | Romance Erotica Sensual [Author Self-Published, On Sale: March 5, 2018, Audio Cassette / e-Book, eISBN: 9781386099758]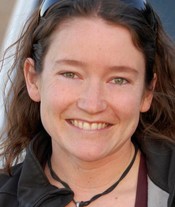 Michelle Hazen is a nomad with a writing problem. Years ago, she and her husband ducked out of the 9 to 5 world and moved into their truck. She found her voice with the support of the online fanfiction community, and once she started typing, she never looked back. She has written most of her books in odd places, including a bus in Thailand, an off-the-grid cabin in the Sawtooth Mountains, a golf cart in a sandstorm, a rental car during a heat wave in the Mohave Desert and a beach in Honduras. Even when she's climbing rocks, riding horses, or getting lost someplace wild and beautiful, there are stories spooling out inside her head, until she finally heeds their call and returns to her laptop and solar panels.
Michelle was awarded first place in the 2015 NTRWA Great Expectations Contest, New Adult genre. Her work is represented by Naomi Davis of Inklings Literary. Michelle is the #1 Kindle Worlds bestselling author of the Desperate Love Trilogy, the In Time We Trust Trilogy, Happily Ever After: Salvatore Style, and Sanguine Veritas.