So I've been doing some weird things today. Guess what they are…
Running around the neighborhood yelling, "The Grizzlies are here! The Grizzlies are here!" Well, I'm just saying it now because the cops said I shouldn't Okay, so maybe I'm whispering it, but that's beside the point. The Grizzlies are here!
Are you kidding me? It's too cold outside for me to be running around. I'm sitting in a hot sauna with a sexy shifter. We're playing Simon Says…
Today is the day I get to feed an animal other than my cat Cinnamon. And look what kind of animals they are!
No wait! Today is the day that the GRIZZLIES GO WILD series continues! Yup, my wonderful grizzly bear shifter series has started up again. This time something strange is happening in Detroit and I'm…well, I'm really excited about it.
Answer: D! Yes, the new trilogy launches today with Alpha Unleashed. Fresh Fiction has already reviewed it  and it is the best review of my career. So I'm pretty excited about that. As for the other options, it really is too cold for me to run around the neighborhood right now. And I wish, wish, wish that I got more sauna time somewhere, but I haven't. I did feed a hippo and a giraffe as the pictures show, but that was back in December at the San Diego Safari Park and I loved it!
So now you're probably thinking, what makes these grizzlies go wild? Are we talking naked pool parties? Beer bongs in the woods? What exactly makes them so much more wackadoodle than the average shifter? Well, there are lots of possible answers to that.
Have you met me? I'm wackadoodle. Anything that comes out of my head is going to be extra wild!
These grizzles have singing competitions with lumberjacks. The men sing, "I'm a lumberjack and I'm okay. The shifters sing, "I'm a grizzly bear and I'm okay. I eat the lumberjacks both night and day." (If you don't know the reference, check out the Monty Python video here
These hot guys have been pushed to the breaking point and the animal is just too strong. Fortunately, there are some kick-ass women around willing to tame these bad boys or at least help them burn off some pent up energy in the most delightful of ways.
They enjoy Revolutionary War re-enactments. Yes, they play the British soldiers so people really do run down the road screaming, "The Grizzlies are Here! The Grizzlies are Here!"
Answer: A and C – Naturally anything I come up with will be fun and wild and my bears are no exception. But also, I have created a delightful series with guys struggling to keep it together. And yes, I pair them with women who help them get the upper hand on the bad guys and their personal wild natures. As for the other options, well, I can only say that I have enjoyed Monty Python, lumberjacks, and re-enactors at one time or another in my life. Who hasn't?
So where do you get this fabulous book? I'm so glad you asked! Here's the link. I hope you love it as much as I do! https://jadeleeauthor.com/project/grizzlies-4/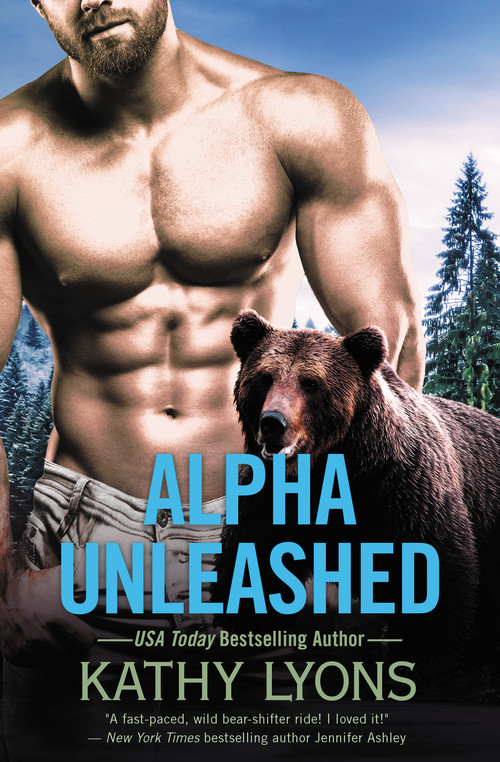 Some men aren't meant to be tamed. Especially if they're Grizzlies Gone Wild.
YOU CAN'T KEEP A GOOD BEAR DOWN
Alyssa Nelson doesn't actually believe that Simon Gold is a shape-shifting grizzly bear—until she sees it firsthand. Aaaaand the award for Totally Surprising Changes goes to Simon Gold. But Alyssa doesn't have time to deal with the fact that her ruggedly hot, long-time secret crush is a shifter . . . not when her brother has turned into one, too.
After ten months in bear form, Simon is struggling. He's not ready to deal with anyone, let alone the bold and gorgeous Alyssa. Mine, whispers his bear. But all hell has broken loose in the Detroit shifter community, and it's spreading to humans. Now Simon must face the darkest place of all: where bear and man become one. And the only way he can make it back to his humanity is by finding—and claiming—his mate.
Romance Paranormal [Forever Yours, On Sale: March 6, 2018, e-Book, ISBN: 9781538762097 / eISBN: 9781538762097]

Superbly crafted, smart, action-packed, innovative, thrilling: a winner all the way!