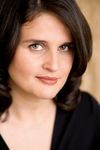 "Life is a cabaret, old chum, come to the cabaret!" sings Sally Bowles in Cabaret
, the movie musical set in 1931 Berlin.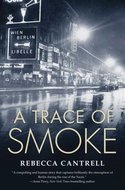 Who wouldn't want to hear the singers? Watch the scantily clad dancers? Try to guess who was a woman and who was just dressed like one? Taste illegal absinthe?
So I went. My novel, A TRACE OF SMOKE, is set in the world of 1931 Berlin. It's where cabaret nightingale Ernst Vogel, the murder victim, flitted from one dangerous man to the next.
Need to know more? Of course you do, so read on…