1–What's the name of your latest release?
The Little Bookshop on the Seine which is book one of The Little Paris Collection, a trio of stand-alone novels set in Paris.
2–What is it about?
It's about a small town American bookshop owner who does a book shop exchange to Paris and finds things in the city of love are not all they're cracked up to be. It's an ode to books with a big helping of friendship, Paris and love!
3–What word best describes your heroine?
Bookworm!
4–What makes your hero irresistible?
He's a little mysterious but all for good reason!
5–Who are the people your main characters turn to when they need help?
Sarah has her squad back in the U.S. but while she's in Paris she turns to Oceane who helps her with the little things (the best way to tie scarves in the French fashion) and the big things like love — without her I think Sarah would have hightailed it home already.
6–What do you love about the setting of your book?
The location! I'm a loud and proud Francophile and I love nothing more than researching off-the-beaten parts of Paris so I can set scenes in beautiful places that readers can then go discover for themselves if they head to Paris. And the French food. Of course! Who doesn't want to have a deep and meaningful over some delicious morsels from the local patisserie?!
7–Are you a plotter (follow an outline) or a pantster (write by the seat of your pants)?
I'm a panster who is slowly becoming a plotter! I write a rough outline for my editor for approval and I go from there. Usually, the characters pull me in all sorts of directions and the plan becomes a little forgotten but that's the fun of it!
8–What is an ideal writing day for you?
A good solid six hours is a good day but usually it's more like four. By the time I've sorted the kids out and settled in I begin, and then as the day progresses I work on social media and marketing and before long the day is over and it's back to real life which means cleaning the house (the glamorous life of a writer) getting dinner organised before all our evening sporty activities.
9–Do you listen to music while you write, need total silence, or do you have the TV on?
I need total silence! I wish I was the type of writer who could blast out tunes and sing away but I can't focus if it's noisy and that includes the TV, kids, dog, anything! I've asked Santa for some noise-canceling headphones, just for the silence part!
10– How do you approach research?
My books are all about exotic locations, food, friendship, different lifestyles so I approach research the way I'd approach it as if I was about to take a holiday. I check out the areas and choose where they'll live/stay, work out what kind of vibe suits them. Then I find all those wonderful experiences I'd like to have and send the heroine on those. For the Little Paris books I spent far too long researching various patisseries and fromageries and spent a big chunk of the day hungry and wishing I was in Paris!
11–What is your publishing journey story?
About six years ago I entered a novella into a Christmas competition with Carina and I won a two-book deal. Since then I've written about sixteen books for them (they're now HQ) and am very happy there. My brand has grown with each book and it's nice to know that there's a plan behind each new book and I can spend my time focusing on the writing side of things. HQN have recently acquired The Little Bookshop on the Seine for the American/Canadian market and I've had a number of books translated into other languages. It's exciting to think of the books in those far flung countries I often write about!
12–Do you have critique partners/writing groups you want to give a shout-out to?
EWG! My first and only local writing group has disbanded but we catch up for drinks every now and then and I love them to bits! They were there for me early on when I was finding my way in the writing world and have all since gone on to do their own fabulous bookish things.
13–What're the most frustrating things about being an author?
Working from home everyone tends to think I think have lots of time on my hands and it's always expected I'll be able to run and do this, that, and the next for them when in actual fact I treat my writing like any other job. When I'm in my office, I'm working and that means I don't have time to stop and take a long lunch with anyone, or ferry someone from A to B. Of course, there's days when I take time to do other things, but I don't have any spare time, if I did I would be sorting out my mess of a back garden!
14–What's your favorite scent?
Rose! I love rose perfume or anything rose scented.
15–What movie will you watch no matter what if it's on TV?
Love Actually! It's my absolute favourite and I laugh and cry every time.
16–Do you like breakfast, lunch, or dinner best?
I'm probably more of a dinner person, I'm a little slow to get going in the mornings!
17–What's one thing you wish you knew more about?
I have never been asked this before – what a great question. My dream is to learn more about screenwriting. It's so different from novel writing and I'd like to try out a screenplay one day, just to give it a go.
18–What's the silliest thing you've recently done?
I had two pairs of ballet flats in the foot well of the car and without thinking pushed my feet into them and headed out only to find I was wearing one blue and one red! I was mortified! I didn't even feel the difference until about an hour later. These kind of things are happening to me more often lately!
19–What can readers expect from you next?
I'm currently writing the follow up to Rosie's Travelling Tea Shop from her best friend's point of view! Aria's Travelling Book Shop will be out in April 2020 which is all about the Van Lifer movement and their trip around France!
20–How can readers reach you?
Find me on Facebook https://www.facebook.com/RebeccaRaisinAuthor/
Twitter https://twitter.com/jaxandwillsmum
Instagram https://www.instagram.com/rebeccaraisinwrites
Thanks so much for having me here today! I hope 2020 is treating you well! <3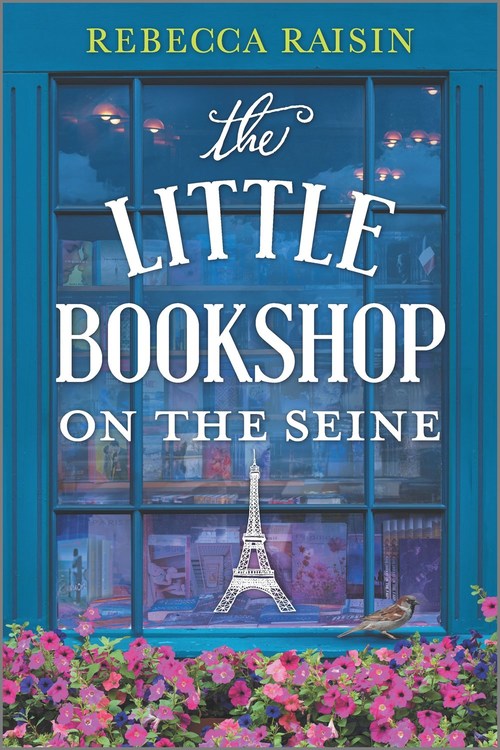 It's The Holiday on the Champs-Élysées in a great big love letter to Paris, charming old bookstores and happily-ever-afters!
When bookshop owner Sarah Smith is offered the opportunity for a job exchange with her Parisian friend Sophie, saying yes is a no-brainer—after all, what kind of romantic would turn down six months in Paris? Sarah is sure she's in for the experience of a lifetime—days spent surrounded by literature in a gorgeous bookshop, and the chance to watch the snow fall on the Eiffel Tower. Plus, now she can meet up with her journalist boyfriend, Ridge, when his job takes him around the globe.
But her expectations cool faster than her café au lait soon after she lands in the City of Light—she's a fish out of water in Paris. The customers are rude, her new coworkers suspicious and her relationship with Ridge has been reduced to a long-distance game of phone tag, leaving Sarah to wonder if he'll ever put her first over his busy career. As Christmas approaches, Sarah is determined to get the shop—and her life—back in order…and make her dreams of a Parisian happily-ever-after come true.
Women's Fiction Contemporary | Romance Contemporary [HQN, On Sale: January 7, 2020, Trade Size / e-Book, ISBN: 9781335012500 / eISBN: 9781488056628]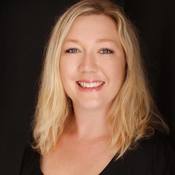 Rebecca Raisin is a true bibliophile. This love of books morphed into the desire to write them. She's been published in various short story anthologies and in fiction magazines, and is now focusing on writing romance.
Rebecca aims to write characters you can see yourself being friends with. People with big hearts who care about relationships, and most importantly believe in true love.