Welcome to Fresh Fiction, Jayce! Please tell us about yourself and your new book, Jeremiah.
Thank you so much for having me. I'm a California native who found her way to the East Coast for undergrad and law school, met a boy, and stayed. I still shake my head at myself for that one, but we're disgustingly happily married so I guess it worked out okay. Before our wedding a few years back, I said, I'm going to write a love letter to my husband in the form of a story! And that spawned the idea of Jeremiah, which is my first full-length novel. Because apparently, I'm a bit long-winded. . .
Jeremiah Stewart is a young gay man who is still in the closet, but when he meets Collin, an enigmatic hot guy, he wonders if he's ready to finally come out and live his life freely. What are some of your favorite things about Jeremiah? What surprised you about him while writing this book?
Jeremiah is, at his core, a mama's boy. He adores her and doesn't want to do anything to upset her or make her life difficult or put more on her plate, and I love his concern for her. He wants everyone around him to be happy, and he's protective as heck, even to his detriment. That's good and bad and something he has to come to grips with. But even I was thrown by the level to which he snaps later on. I didn't see it coming and had to just roll with it.
Collin Galloway is a free spirit, loves to experiment with fashion, and can't get serious Jeremiah out of his head. What do you love most about this opposites-attract romance?
Honestly, one of the things I love most about Jeremiah and Collin is that they never really think about it. They're attracted to each other, and that's the end of the story. Their family and friends, and us as outsiders looking in, may be wondering how or why they work, but they don't waste time second-guessing themselves. At least on that.
This is the first book in your new series, High Rise! Can you tell us about your publishing journey?
I started writing in 2015 just to see if I could do it, and my very first submission was accepted and published. Talk about unrealistic expectations! Fast forward a few years, some family issues, and a changing publishing landscape
If you could dream cast a movie or TV show, who would play some of the key characters in this book?
Can I plead the Fifth here? Pretty please? Jeremiah was a unique book in that the characters were such amalgamations of folks I knew or had seen on the street (Jeremiah himself was based on the guy doing ASL translations at a graduation, I kid you not) that I've been utterly unable to dream cast it.
2020 is here! Did you make any New Year's Resolutions?
I don't make resolutions per se, but I'm fairly goal-oriented. I'm a self-employed attorney in my day job, so I have both infinite time to work and can easily spend my days watching HGTV and doing nothing at all, so goals are critical to avoid that. Most are business-related, definitely some marketing ones because I'm horrendous at it, and a lot more family time. As much as I can squeeze in.
What can readers expect from you next?
The second in the High Rise series, André, drops in July, before the first of another two-book series releases in November.
Rapid Fire Random Questions
Favorite candy: It's a solid three-way tie between Reese's Peanut Butter Cups, Peanut M&Ms, and gummi worms. On any given day you'll find one of the three in my house, often all of them.
Favorite way to be kind to yourself: Lavender Earl Grey, a soak in a deep tub, a manicure, and sleep. More sleep is just about always my best self-care.
Best compliment you recently gave to someone: I ran into a friend at court recently while talking to my client. I gave her a hug and told my client that the attorney had done such a masterful job of cross-examining another client of mine, years before, that I'd modeled my cross-exams on her style since.
Favorite flower: Gardenia. My dad had said something to upset me when I was 13 or 14, and to apologize gave me a gardenia body wash and lotion set, and I've been in love with the flower since.
Random interesting fact you like to tell people: I am so dominantly left-handed that my left forearm is two inches longer than my right one, something I realized when I was trying to work out with a barbell and almost tipped the thing over doing a bench press.
Best vacation you've ever taken: It's so easy to say Italy, which was amazing, because that was my honeymoon. But I went to Tromso, Norway when I was sixteen as part of an orchestra, and wow! Everyone there was so welcoming, the water in the ponds and lakes were so clear I could see straight to the bottom, and at that age, the idea of the sun never going down was kind of awesome. I've always wanted to go back. One day.
Earliest celebrity crush: Prince. On gawd I swore my six-year-old self would marry him after Purple Rain came out. When he passed I closed my office for two days in mourning.
Cake or pie: Pie. All day every day.
Last book you read that you really LOVED: Xeni by Rebekah Weatherspoon. I can't adequately describe how good that book is. Just do yourself a favor and read it. Read Rafe first, enjoy life.
You have a totally free afternoon – no deadlines, no obligations, no Twitter notifications!  What do you do?: Binge read, veg out on tortilla chips, and then sleep. On a fully free day, I can probably read upwards of 125k, and knowing me, I'd probably stay in my pajamas, in the bed, while doing it.
High Rise #1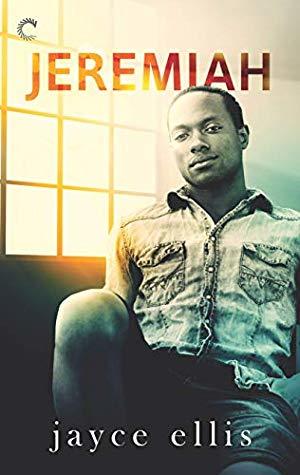 Jeremiah Stewart's sexuality is no one's business. Not that he's hiding it. When–if–he finds the right one, he'll absolutely introduce him to Mom. But a late-night brush with a sexy stranger in too much lip gloss has him rethinking nearly everything. . .
To Collin Galloway, direction is a four-letter word. Sure, he hates his job, he hates living with his parents and he really hates watching everyone move on without him. But he doesn't know what he wants to do, long-term, and he won't figure it out by thirsting over Jeremiah, the superhot, superintense paramedic who is suddenly everywhere Collin looks.
When Jeremiah's faced with losing all he's worked so hard to build, he reluctantly accepts Collin's help. They're both determined to stay professional. . . which works about as well as either would imagine. But Collin only does closets with clothes, and Jeremiah has to decide if he's finally found the one worth bringing home to Mom.
Romance Contemporary | Romance LGBTQ [Carina Press, On Sale: January 6, 2020, e-Book, ISBN: 9781488068928 / eISBN: 9781488068928]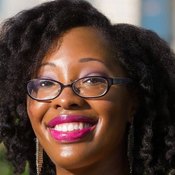 Jayce Ellis has three loves: her husband and her two turtles. Hubby loves her back. The turtles she's not so sure about, but they do love their sports (Bay Area teams FTW!). She still hasn't figured out why she lives in Northern Virginia, where there's weather, instead of California, where she's from, and where it's just…pretty. Jayce spends her days divorcing happily-married couples (or so she's been told), and her nights talking maniacally to herself. Thankfully the recorder catches her rumblings and magically turns them into words on a screen. Painting nails is way easier when you don't actually have to type, and with well over 500 polishes to get through, there's a lot of painting going on.
Notwithstanding her no-good, very bad, horrible day job, Jayce seriously believes that true love conquers all. Even Maleficent said it. Sure, she was having an epic Mean Girls moment at the time, but she still said it. And she's right. The only thing Jayce loves more than writing about true love conquering all, is hearing from readers who feel the same way.