I am first and foremost a military spouse. I've been married to this insanely hot Apache pilot for the last 14 years, and between our six kids, four duty stations, and juggling both our careers, there's still nothing harder than the days I kiss him goodbye and send him to war.
I've sent him a total of four times. Twice to Iraq and twice to Afghanistan. Iraq almost didn't give him back. I'm still picking pieces of that country out of him, and probably always will.
As a military brat, I wrote FULL MEASURES, the first book in the Flight & Glory series, asking the question, "if my father had been killed in action when I was twenty, how would that have affected my outlook on love? On risk? On the military?"
In HALLOWED GROUND, the fourth and final book in the Flight & Glory series, I go back to Josh and Ember, and put their love and lives to the ultimate test by sending Josh to Afghanistan.
But how do you keep your hero and heroine connected when they're on different continents, different time zones and different mindsets? The same way we military spouses do: Skype, love letters, and longing thoughts. Is it challenging? Absolutely, but the payoff is so worth it.
How do you make it realistic? By being brutally honest, raw, and unafraid to look at war through the eyes of love, to explore the ugliness of deployment and the beauty of homecoming. So I put what I knew of deployment into Hallowed Ground, the times I was scared, the times I missed him so much that I wasn't sure I could breathe, the times I wanted to crawl through the computer screen just to steal a kiss from my husband. And for what I didn't know…well, I went to the expert. My husband patiently answered every question I had, whether it was on living conditions, feelings, or radio chatter while flying. There's no way that Hallowed Ground would be what it is if he hadn't lent me his brain to pick.
It's been two years since my husband returned from his last deployment and we know another looms. Funny that in those two years he's been home, I will have published the entire Flight & Glory series. Kind of fitting really, that while the first is about healing from the trauma a deployment can bring, the fourth rips open that same wound. But that's the reality we live with as military spouses—our lives are cycles of waiting for them to come home, then waiting for them to go again.
When it comes to sending a hero to war, I hope I got it right. I hope that if you've never sent the man you love to war, that you'll read HALLOWED GROUND and come out with a peek at military love. If you're like me—a military spouse—I hope your reaction is a simple head nod.
Because just like a romance novel, our lives aren't always easy, but holding these men we love? That's the happily ever after we fight for.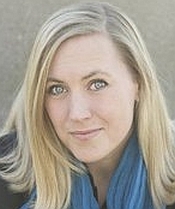 Rebecca Yarros is a hopeless romantic and lover of all things chocolate, coffee, and Paleo. In addition to being a mom, military wife, and blogger, she can never choose between Young Adult and New Adult fiction, so she writes both. She's a graduate of Troy University, where she studied European history and English, but still holds out hope for an acceptance letter to Hogwarts. Her blog, The Only Girl Among Boys, has been voted the Top Military Mom Blog the last two years, and celebrates the complex issues surrounding the military life she adores.
When she's not writing, she's tying on hockey skates for her kids, or sneaking in some guitar time. She is madly in love with her army-aviator husband of eleven years, and they're currently stationed in Upstate NY with their gaggle of rambunctious kiddos and snoring English Bulldog, but she would always rather be home in Colorado.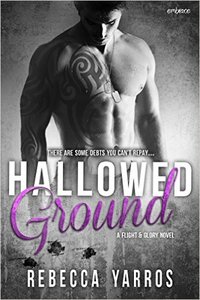 There are some debts you can't repay…
Josh Walker is loyal, reckless, and every girl's dream. But he only has eyes for December Howard, the girl he has yearned for since his high school hockey days. Together they have survived grief, the military, distance, and time as they've fought for stolen weekends between his post at Ft. Rucker and her schooling at Vanderbilt. Now that Josh is a medevac pilot and Ember is headed toward graduation, they're moving on—and in—together.
Ember never wanted the Army life, but loving Josh means accepting whatever the army dictates—even when that means saying goodbye as Josh heads to Afghanistan, a country that nearly killed him once before and that took her father. But filling their last days together with love, passion, and plans for their future doesn't temper Ember's fear, and if there's one thing she's learned from her father's death, it's that there are some obstacles even love can't conquer.
Flight school is over.
This is war.