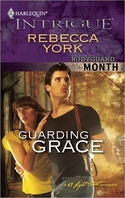 I love writing about sexy vampires, werewolves and dragon-shifters. But I wasn't always so comfortable with the world of dark fantasy creatures. Not when I was a kid with a vivid imagination.
At the age of four, I moved with my family to an apartment building with an elevator that broke down periodically, trapping tenants for hours. I was afraid to ride that elevator by myself, so I'd dash up or down five flights of stairs to our apartment. Unfortunately, by the age of six, I'd learned about vampires, and they'd be right behind me in the dark stairwell, their cold breath chilling the back of my neck.
To my relief, we moved into a house when I was eight. Where the kid up the street had a gruesome collection of Tales from the Crypt comic books that gave me nightmares. Why didn't I stop reading them? Probably only a psychoanalyst can give you the answer.
I graduated from comic books to scary novels and short stories. Dracula was my next vampire. I read Bram Stoker's classic when I was 15, and the count scared me spitless. I was so traumatized that I couldn't sleep in the same room with the book–or sleep with the lights off–for weeks.
But everything changed later that year. A friend gave me a copy of DARKER THAN YOU THINK, by Jack Williamson. It was about a guy named Will Barbee (of all things) being turned on to his werewolf heritage by a sexy woman. Williamson wrote it so well that he made me want to BE a werewolf.
Okay maybe these creatures of the night aren't so bad. Especially when the writer makes them sympathetic. And you can identify with them.
My early reading was mostly fantasy and science fiction. I'd never read a romance until a friend asked me if I wanted to write one. When she brought over several bags of romance paperbacks, I loved them. And I realized I'd always looked for a romance subplot in the fiction I read. Like the relationship between Will and April in DARKER THAN YOU THINK.
I began adding paranormal elements to my romantic suspense novels almost as soon as I started writing them. My third Peregrine Connection book, IN SEARCH OF THE DOVE (1987), has a psychic heroine and a voodoo priestess bad girl. But I didn't try to write about shape-shifters until early in the 2000's.
I guess the pressure just built up until I had to see if I could create my very own werewolf. He's Ross Marshall, the head of my Marshall werewolf pack, introduced in KILLING MOON. A private detective who uses his wolf senses to solve crimes, he's brought the Marshalls into the 21st century.
As I was happily writing more books in my Moon series, Kate Duffy at Kensington asked me to write a vampire novella. I said sure, no problem. I knew about vampires, right? I'd read books by Bram Stoker, Chelsea Quinn Yarbro and Anne Rice. As it turns out, they kind of set me on the wrong course. Or non-course!
Which is why the hero of my story in IMMORTAL BAD BOYS (being reprinted in September by Kensington Brava) isn't your typical vampire romance hero.
All I can say is, "I didn't know the conventions." Stupid me. I thought vampires didn't have enough blood volume to have sexual intercourse. So I wrote a modern vampire romance novella in which my hero, Jules DeMario, has erectile dysfunction. That's the crux of his conflict in NIGHT ECSTASY.
His sexual gratification comes when he draws his partner's blood. Which means that if he stays with one woman too long, he's going to kill her.
When he falls in love with painter Taylor Lawson, he knows he'll have to give her up and go back to his lonely life. Unless she's bold enough to figure out a solution to their problem.
What makes an impotent vampire sexy? I made him hunky. Urbane. Witty. A man of the world. And a wonderful lover–very skilled in using his hands and mouth creatively.
But will readers do a double take when they find out his secret problem?
I guess the broader question is–how much can a writer deviate from genre conventions? Does the hero of a vampire romance have to function in bed like the all the other vamps out there? And can a guy be sexy even if he can't have intercourse?
Let me know what you think.