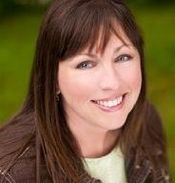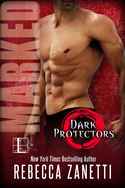 Thank you to the Fresh Fiction gang for having me here to celebrate the release of MARKED today! I can't believe the day is finally here when Janie and Zane meet in person.
Of course, there's a huge difference between meeting in dream worlds (or on the internet), than in person, right? Even if everyone is totally above-board and honest, reality is, well, different.
I'm better in written form than in reality (which might be why I'm a writer, lol!). When you write, there's time to get the words perfectly. In conversations, I'm always thinking later of what I should've said, you know? Also, I'm quite graceful on the Internet because there's not anything to trip over.
I've answered quite a few interview questions lately for the Marked tour, and one of the questions has been what my biography would probably be called. I've answered: She was Reading a Book and Fell Down a Hill.
I'm a klutz. Not kind of a klutz, but a real one with often a bruise or two somewhere. My mom, who totally loves me, has claimed vigorously that I'm not clumsy and that I'm usually just thinking hard about something other than what I'm doing.
My husband loves me, too…but he flatly states that I'm a klutz. He also doesn't appreciate how not everyone has great depth perception when driving. There are so many curbs to hit! I swear. Anybody could run into a rock or two, even if planted off a driveway and out of the way. The last time I hit a rock (totally didn't tell him), he ended up sending me a picture of my rear bumper when I was out of town.
I, of course, stated that I truly doubted I'd hit anything.
Then he sent me a picture of the rock, which matched perfectly the shape of the dent in the bumper.
I can tell you, I've never hit a rock on the Internet. It's so much safer there than in real life. But then again, real life has more adventure, doesn't it?
In MARKED, Janie Kayrs and Zane Kyllwood, after meeting in dream worlds through their childhoods, finally meet up in life. Things don't go quite how they expect, but what fun would that be, anyway?
What do you think? Is reality like the Internet for you?
Thank you again to the Fresh Fiction folks for celebrating the release of MARKED today! Please enter the giveaway, and good luck!
About the Author
New York Times and USA Today Bestseller Rebecca Zanetti is the author of over twenty-five dark paranormals, romantic suspense, and contemporary romances. She lives in the wilds of the Pacific Northwest with her own Alpha hero, two kids, a couple of dogs, a crazy cat…and a huge extended family. She believes strongly in luck, karma, and working her butt off…and she thinks one of the best things about being an author, unlike the lawyer she used to be, is that she can let the crazy out. Her current series are: The Dark Protectors, The Maverick Montana Cowboys, and the Sin Brothers series. Upcoming series are: The Realm Enforcers and The Scorpius Syndrome. Find Rebecca at her website.
About MARKED
Janie Kayrs has known Zane almost her whole life. He was her friend in the dream world. She trusted him. But that was before he kidnapped her, spiriting her away to an isolated cabin to learn what her dreams never told her. Like how dangerous he looks. How he got on the wrong side of the negotiating table. And how much sexier he is in real life…
Zane is a battle-hardened warrior, used to command and solitude. But Janie has drawn him from the minute they met. His need for her could destroy everything he's worked for, but the risk is too sweet not to take it. They call her the Chosen One. But when it comes down to the questions of peace or war, life or death, safety or passion, it will be Janie who makes the choice…