Welcome to Fresh Fiction, Reese! Please tell us a bit about yourself and your new book, SECRET HEIR SEDUCTION.
Thank you so much for having here on Fresh Fiction. I'm a native Ohioan who has been living in Central North Carolina for the past decade. I write sexy, emotional romance served up with a side of family drama and surprising secrets.
 SECRET HEIR SEDUCTION is my third contribution to the long-running Texas Cattleman's Club series. In this story, a fashion mogul discovers his true paternity and newfound siblings, including the matchmaking sister determined to reunite him with his ex – a diamond heiress he split with five years ago.
Audra Covington has always lived in the shadow of her parents' fortune, but she finally has the opportunity to prove herself through her own in-demand jewelry line with high profile clientele. Audra's drive to succeed on her own is inspiring! What did you love about creating Audra?
I love that Audra has a strong sense of self and she's determined to chart her own path. She is a confident entrepreneur who is making a name for herself and while she loves her parents very much, she's over trying to please them. I love Audra because she's a rebel, and it was fun writing a heroine with piercings.
Darius Taylor-Pratt is a successful athletic wear designer at the top of his game, but in Royal, Texas he discovers his true parentage, and he's surprised to cross paths with his ex, Audra. It's a lot to handle! How do Darius' reactions to these difficult situations define his character? What will readers find irresistible about him?
On the eve of the biggest moment in his career, Darius discovers the true identity of his biological father, and it leaves him with more questions than answers. He also learns that he has three siblings. And as if all of that isn't enough, he runs into his grad school ex-girlfriend – the one who got away. I love flawed characters, and Darius has made a lot of mistakes. Hurt and angry, he lashes out at his parents for withholding the identity of his father, damaging his relationship with them. And he even handled things badly with Audra five years ago.  Now he is trying to rectify things with his parents and with Audra while navigating this new reality, which creates a new dilemma for him.
What I find endearing about Darius is that he is a genuinely good guy who has made some serious mistakes. But now he is trying to protect and make amends with the people he cares about while also forging relationships with his newfound family. He's trying to do right by everyone, yet, he very humanly stumbles and screws up. And since I love characters that have little quirks, I love that Darius is a stress eater. His go-to stress meal is a bacon cheeseburger, wedge fries and a strawberry shake. 😉
 Five years after their initial connection, Audra and Darius are seeing where things may go. I love a second-chance romance! What are your favorite romance tropes? Share some book recs of your favorites!
Second chance romance is one of my favorite tropes to read and write. There is so much juicy history to mine, hurt feelings to navigate, and if I can make it happen, a secret or two to be revealed. Some of my other favorite tropes are enemies-to-lovers, friends-to-lovers, fake relationship, workplace, and forced proximity. If I can find a way to organically mash up several of those tropes, like in my book ENGAGING THE ENEMY – a former best friends turned enemies-to-lovers fake fiance, lets-make-a-deal romance – I'm that much happier.  
 As for recs, LUSH MONEY by Angelina M. Lopez is a fabulous fake relationship story. RAFE by Rebekah Weatherspoon is a great work-related romance, which I'd also consider forced proximity. Zuri Day's SIN CITY VOWS is work-related with a side of fake relationship.
As a follower of you on social media, I love how much you support and recommend books by other authors! What have you read recently that you adored?
I love sharing great books by fellow authors! I just finished and really enjoyed A TASTE OF HER OWN MEDICINE by Tasha L. Harrison. And not necessarily recent reads, but a few books I can't recommend enough include: LUSH MONEY by Angelina M. Lopez, HATE TO WANT YOU and WRONG TO NEED YOU by Alisha Rai, THREE-WAY SPLIT by Elia Winters and THIRSTY by Mia Hopkins.      
 What can readers expect from you next?
A REUNION OF RIVALS, book four in my Bourbon Brothers series, hits shelves in July, and the first book in my new Holly Grove Island small-town romance series, SECOND CHANCE ON CYPRESS LANE, will be available in November. Two more second chance romances. Evidently, it's a theme this year. 😉
Rapid Fire Random Questions
Favorite animal: I don't know that I have one, but I do really like panthers.
Coffee or tea: Tea. My current favorite is Chocolate Mint from Harney & Sons.
Favorite book to re-read: There are so many books on my TBR list, so I'm not a big re-reader.
Beach or mountains: I love both, but definitely the beach.
When you were younger, what did you want to be when you grew up?: A storyteller. So. . . yay!
Dream vacation: I would love to live in Costa Rica for part of the year.
Aside from reading and writing, what are your hobbies?: I enjoy travel and attending concerts. I'm obsessed with the grandkids. And the husband and I are addicted to murder mystery shows.
Five people you'd invite to your book club (dead, alive, fictional, etc.!): Maya Angelou, Jane Austen, Toni Morrison, Zora Neale Hurston and Langston Hughes.
Favorite movie: I can only pick one? Yikes. Pretty Woman.
You have a totally free afternoon – no deadlines, no obligations, no Twitter notifications!  What do you do?: Either catch up on my ever-growing TBR list or binge-watch a great series like Miss Fisher's Murder Mysteries, Murdoch Mysteries, Frankie Drake Mysteries, or Schitt's Creek.
Texas Cattleman's Club: Inheritance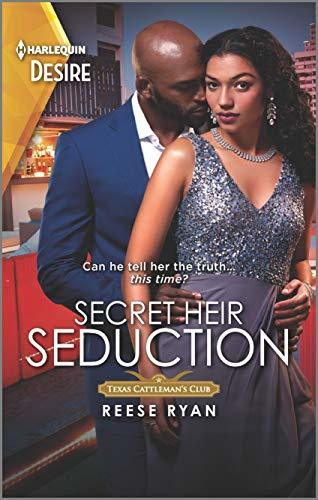 Can he tell her the truth. . . this time?
Will he risk everything for a reunion? Will she give him the chance?
Discovering he's a long-lost heir isn't the only surprise awaiting Darius Taylor-Pratt in Royal, Texas. He's next door to his ex after five long years. Darius broke off his red-hot relationship with designer Audra Covington without explanation. He still has regrets…and truths he's hiding. Rekindling their flame may cost him…especially when new secrets surface to threaten their second shot at seduction.
Romance Contemporary | Romance Series [Harlequin Desire, On Sale: March 3, 2020, Mass Market Paperback / e-Book, ISBN: 978133520895 / ]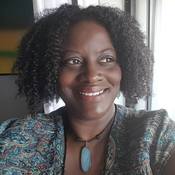 Reese Ryan is the author of fifteen published works of romantic fiction and counting. Her stories feature complex, deliciously-flawed characters. She presents her characters with family and career drama, challenging love interests, and life-changing secrets while treating readers to an emotional love story with unexpected twists.
Born and raised in the Midwest, she now resides in Central North Carolina. She treads the line carefully between being a Northerner and a damned Yankee, despite her insistence on calling soda pop. She gauges her progress by the number of "bless your lil' hearts" she receives each week. She is currently down to two.
Reese, an advocate for the romance genre and diversity in fiction, is the past president of her local Romance Writers of America chapter, a panelist at the 2017 Los Angeles Times Festival of Books, and the 2018 Donna Hill Breakout Author.