Instead of trying to find your perfect match in a dating app, we bring you the "Author-ReaderMatch" where we introduce you to authors as a reader you may fall in love with. It's our great pleasure to present EVELYN SOLA!
Writes:
I focus on contemporary romance filled with love, laughs, and drama. My stories tend to be on the lighter side but will pull on your heartstrings. Flirtatious banter, interesting family dynamics, the push and pull between the two lovers are just a few of my trademarks.
My debut novel is CRAVE (March, 2nd), a diverse romance about a man who had given up on love until he spots her from across the room. Unfortunately for him, things transpire that evening that sends his lady love running as far and as fast as she can. The chase is on after that!
About:
New author seeks lover of contemporary romance who appreciates heroines who aren't afraid to speak up, and a hero who knows exactly what he wants and isn't afraid to fight for it.
What I'm looking for in my ideal reader match:
Knows that a hero who swears off love falls the fastest.
Has a weakness for smart independent heroines.
Understands and appreciates the chase, knowing full well it will be so worth it when he/she is caught.
Understands that love will come for you when you least expect it.
Is not opposed to laughing through your tears.
Enjoys stories filled with family, forgiveness, and redemption.
What to expect if we're compatible:
Plenty of swoon-worthy moments.
Lots and lots of laughs.
An ending so satisfying, you'll be in a love hangover for days, if not weeks.
—
COMMENT TO WIN: Tell us what you look for in your ideal read and you'll be entered to win a $5 Amazon Gift Card and an e-book copy of CRAVE! Good Luck!! 
—
Clark Family Series Book 1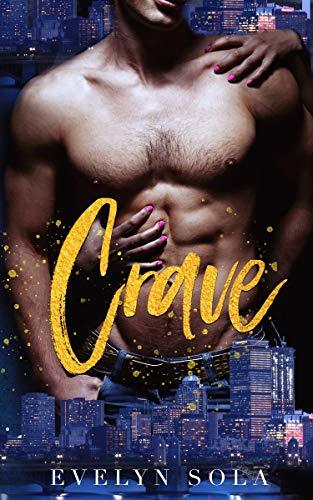 Sandra
Before THAT night, the over the top party and the cake incident, I spent Saturday nights with girlfriends, lamenting my life over margaritas.
I wasn't ready for Jacob Clark. He was sin and dark edges, wrapped in regret. He was my Kryptonite. His words oozed over me like warm honey. His dark eyes pricked my soul, and his touch….those fingers set my skin on fire.
Of course he was too good to be true. And before I could wipe the icing off my greedy lips, I was walking away.
So, why was he invading her dreams?
Jacob
She was the remedy to everything. Until my family, my past, provoked me.
I made one little scene, and Sandra walked away without a word, despite our mind-blowing connection.
When I finally barged in on her life again, she told me she didn't want me. I told her in her pretty face she did. She more than wanted me.
Remember the ache? When I'm with her, it goes away.
If she wants a chase, I'll give her one.
Who knows? When I catch her, I might never let go.
Romance Contemporary [Self-Published, On Sale: March 2, 2020, e-Book, / ]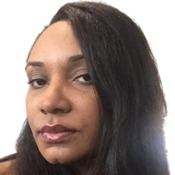 A Boston native, wife, mother, and wine enthusiast. If she's not writing, thinking about writing, you will find Evelyn with a book in her hands. While a new publisher, she's been writing for years, and she will continue to write for many years to come.
Evelyn is obsessed with assertive and confident men who will stop at nothing to get their woman. Her stories are filled with love, passion and humor.
She currently lives in Washington, DC with her husband and two daughters.