Welcome back to Fresh Fiction, Renee! The last time you were here, we discussed Park Avenue Summer, and this time we're chatting about THE SOCIAL GRACES. Can you tell us what drew you to write about Gilded Age New York? 
Several years ago, I wrote another novel about Marshall Field, the Chicago retail tycoon called WHAT THE LADY WANTS which was set during the Gilded Age. I really enjoyed that time period and wanted to revisit that era.
The gowns, the balls, the excess, and etiquette, which runs from practical to absurd, have always fascinated me. When I stumbled upon Caroline Astor and Alva Vanderbilt's stories, I knew I could use New York's Gilded Age as backdrop to create a completely different type of novel, filled with fun, juicy scandals, and all the glamour.
The Astors and the Vanderbilts are synonymous with high society drama. Was there anything truly outrageous you learned through your research that was hard to believe actually happened? 
Oh, my goodness, where to begin!!! I was really surprised by how understated and refined the Knickerbockers, (the old money and original settler of New York) were in the beginning. It wasn't until the Nouveau Riche (representing the new money) arrived on the scene and started resurrecting huge mansions and throwing elaborate balls that things began to escalate. From there on, both sides of society started out-doing and out-spending each other. 
The balls went from being dignified quadrilles with nosegays as party favors to the famous Martin-Bradly masquerade ball where cigars, wrapped in hundred-dollar bills, were given to the men, and jewelry to the women. And in between, there was every kind of entertainment imaginable with themed balls like the Servants Ball where guests dressed as footmen and ladies' maids. The Horse Ball where guests arrived on horseback at Sherry's, one of New York's finest restaurants. The Dog Ball required that guests bring their pets with them, adorned in diamond collars and bow ties. One of my favorite events was Mamie Fish's dinner party honoring the mysterious Prince Del Drago of Corsica who turned out to be a chimpanzee.
Another thing that surprised me was the Newport Season. It lasted only six weeks and required the women to have ninety gowns on hand to get them through all the balls and dinner parties. It was a grave faux pas to ever wear the same dress twice.
Under different circumstances, Caroline Astor and Alva Vanderbilt might have been friends. Why do you think these women were almost automatic enemies from the start? 
I suppose it started with the fact that Caroline Astor was a Knickerbocker and Alva Vanderbilt was a member of the Nouveau Riche, and as far as Caroline was concerned, never the twain shall meet. Like most Knickerbockers, Caroline found the Nouveau Riche gauche with their fancy mansions and embellished Worth gowns. Caroline refused to socialize with the likes of Alva Vanderbilt, but Alva desperately wanted to be recognized by society. That right there was what kicked off the rivalry between the two women.  
Caroline was regarded as the reigning queen of society. She was THE Mrs. Astor, and she did everything in her considerable power to snub Alva and keep her out of society.  Alva wasn't taking no for an answer. She wasn't about to let Mrs. Astor dictate her future. Alva was bold and stubborn. She challenged the status quo time and time again which created a great deal of friction and drama between them.  The one-upmanship that went on between them was irresistible and made for some rich material to draw from (no pun intended). Ironically, I think the two women had much more in common than either one ever realized.
You've written books set in various point of American history—is there a time period you want to write about that you haven't yet? 
Right now I'm writing a book set in the late thirties and forties. This is new territory for me, and I really enjoying the research of this new era that touches on things like the Golden Age of Radio, more women entering the workforce, the Great Depression, and the economic boon that followed WWII (though it's not a WWII book).
Looking further down the road, who knows. I'm not sure I want to travel back any further than the Civil War, but I've learned to never say never. Also, I wouldn't mind revisiting the roaring twenties. I loved the fashion of that time period and it was such a pivotal and empowering time for women.
We all need a bit of an escape (from the safety of our own homes, of course) and something to occupy our time. What have you read/watched/listened to over the last few months that you recommend?  
Binge-watching: Like the rest of the world, we've been doing a lot of binge-watching. We really enjoyed The Queen's Gambit, Succession, You, Schitt's Creek, and Last Tango in Halifax. I know there's been more, but those are the shows that immediately come to mind. 
Something else that has kept me sane during Covid has been working jigsaw puzzles while listening to audiobooks.
What can readers expect from you next? 
I'm so glad you asked!! My next book is based on the cosmetic icon, Estee Lauder. I'm still searching for a title but I'm so excited about this book. She was such a complicated, fascinating woman and a true pioneer. It's scheduled to be out in 2023.
Rapid Fire Random Questions
Favorite animal:  Horses. I think they are the most regal animals on the planet. About a year ago—pre-pandemic, I went horseback riding in Punta Cana in the Dominican Republic. My rear end was sore for a week, but it was so worth it.
Coffee or tea:  Coffee with almond milk.
Favorite book to re-read:  ANYWHERE BUT HERE by Mona Simpson
Beach or mountains:  The beach
When you were younger, what did you want to be when you grew up?: A writer. That's the only thing I've ever known about myself with any absolute certainty.
Dream vacation:  Being in the sunshine near the water with a stack of books and plenty of gin and tonics.
Aside from reading and writing, what are your hobbies?: I've recently developed a love of running and because it was impossible to practice social distancing on a downtown city sidewalk, we moved a treadmill into our living room. Five or six days a week, you'll find me running through Portugal, Slovenia, Croatia, wherever iFit will take me.
I also just started playing chess (thanks to watching The Queen's Gambit). I'm terrible, really awful.
Five people you'd invite to your book club (dead, alive, fictional, etc.!):  
Oscar Wilde
Fran Lebowitz
Cynthia Heimel
Sylvia Beach (founder of Shakespeare and Company in Paris)
Javier Ramirez (legendary Chicago bookseller)
Favorite movie: Godfather II
You have a totally free afternoon – no deadlines, no obligations, no Twitter notifications!  What do you do?: If there was no Covid, I would grab my best girlfriend and do a full spa day—I'm talking the works—facials, massages, mani/pedis, followed by lunch serving all-day rose!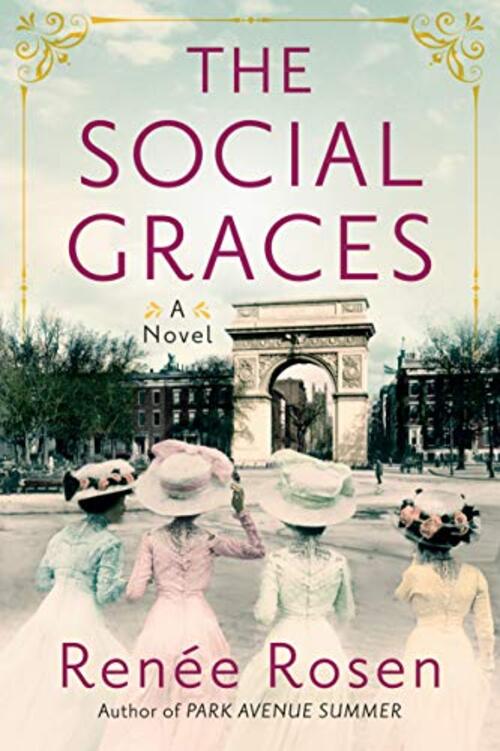 The author of Park Avenue Summer throws back the curtain on one of the most remarkable feuds in history: Alva Vanderbilt and Mrs. Astor's notorious battle for control of New York society during the Gilded Age.
1876. In the glittering world of Manhattan's upper crust, a woman's value comes from her pedigree, dowry, and most importantly, her connections. They have few rights and even less independence—what they do have, is society, and society is paramount. The more celebrated the hostess, the more powerful the woman. And none is more powerful than Caroline Astor—the Mrs. Astor.
But times are changing.
Alva Vanderbilt has recently married into one of America's richest families. But what good is dizzying wealth when society refuses to acknowledge you? Alva, who knows what it is to have nothing, will do whatever it takes to have everything.
Sweeping three decades and based on true events, this is the mesmerizing story of two fascinating, complicated women going head to head, behaving badly, and discovering what's truly at stake.
Historical [Berkley, On Sale: April 20, 2021, Trade Size / e-Book, ISBN: 9781984802811 / eISBN: 9781984802828]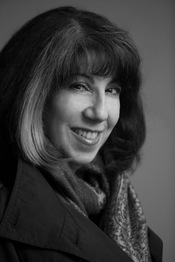 As clichéd as it sounds, Renée is a former advertising copywriter who always had a novel in her desk drawer. When she saw the chance to make the leap from writing ad copy to fiction, she jumped at it. A confirmed history and book nerd, Renée loves all things old, all things Chicago and all things written. A graduate of American University in D.C., Renée has contributed to many magazines and newspapers, including Chicago Magazine, The Chicago Tribune, Complete Woman, DAME, Publisher's Weekly and several other now sadly defunct publications. She lives in Chicago.