Coming out of a long winter after an even longer lonely miserable year, we look forward to a spring of hope and new beginnings.  In keeping with that, this month we'll examine stories that reveal the backdrop to a moment of history that signaled a radical new beginning for England, when the ruling mastery of the island shifted forever from Saxon and Viking kings to the Normans.  But in a departure from the tomes of most historians, these novels look at these well-known events through the eyes of the lesser-known queens of the conquest era.
We begin with SHADOW ON THE CROWN (THE EMMA OF NORMANDY TRILOGY #1) by Patricia Bracewell.  In 1002, young Emma of Normandy is sent across the Narrow Sea to marry much-older King Eathelred of England in a bargain to guarantee peace between the two kingdoms.  Told from the point of view of four protagonists—Emma, King Aethelred, his son Aethelstan and ealdorman's daughter Aelfgifa of Northhampton, the story tracks Emma's progress at the court.  Mistrusted by her husband, resented by her stepsons and harassed by a beautiful rival who would take her place, Emma must quickly learn to maneuver her way through the treacherous alliances of a dangerous court, solidify her place by bearing a son, and then protect herself and her child from the forces that threaten them.
Bracewell continues Emma's story in THE PRICE OF BLOOD (THE EMMA OF NORMANDY TRILOGY #2.)  It's now 1006.  Emma has given the king a son, but has never been trusted by a husband who's haunted by the ghost of the brother he murdered to secure the crown.  Using whatever power and influence she can gather, Emma continues to forge alliances to defend her realm and protect her son, even as Viking forces muster in the north for an invasion that will threaten Saxon rule. The third book, THE STEEL BENEATH THE SILK, just came out last month, completing the trilogy.
Another book that tells the story of Emma's life is THE FOREVER QUEEN by Helen Hollick, which also begins with Emma's marriage to Aethelred in 1002 but chronicles the whole of her exceptional life.  After detailing Emma's unhappy marriage with her violent, cruel husband, Hollick proceeds to the period of strife with the Viking invaders, when the Danes invade, subdue, lose and reclaim England, Emma remaining in England with her son Edmund while King Aethelrod moves back and forth between the fight for his kingdom and sanctuary in Normandy.  The Vikings eventually prevail, their leader Cnut is proclaimed King of England—and claims Emma as his bride.  Queen a second time, she bears sons to Cnut who will dispute for the throne that will eventually be held by her first son by Aethelred, Edward the Confessor.  The Edward who supposedly made William of Normandy his heir, launching the great invasion of 1066.  Through forced marriages, banishment, falls from favor and restoration, Emma remains a strong and triumphant figure.
With Saxons, Normans, and Norwegians vying for the English throne, Joanna Courntey has penned a trilogy with the tagline "1066.  Three Queens.  One Crown."  She begins her epic tales of these three remarkable ladies with THE CHOSEN QUEEN.  Edyth Algarsdottir of Mercia, granddaughter of Lady Godiva, hopes for a congenial marriage, but in Edward the Confessor's England, with the succession to the crown uncertain, political unions are the rule.  But when her family is exiled to Wales, she falls in love and marries the Welsh King Griffin.  Now in a position that makes her an enemy to many in England, her sole English ally is her childhood friend Lady Svana, handfasted wife of Harold Godwinson.  Political turmoil sees her back and forth from Wales to Edward's England, where Harold presses his claim to be Edward's successor.  After losing her husband, the widowed queen becomes a marital prize eventually claimed by–Harold Godwinson, who loves her, but also needs her money and soldiers to buttress his position as King of England after Edward's death.  But other foes are gathering. King Harald Hardrada and his Norwegians land in Yorkshire, sending Harald Godwinson and his army scrambling to repel the threat.  And perhaps fatally weakening a king and an army who, just three weeks later, must scramble back to meet William of Normandy at Hastings, where the Norman has come to claim the throne he insists Edward left to him. And so is set the stage for this chosen queen to lose yet another husband…
Courtney pens the story of the Hardrada's lady in THE CONSTANT QUEEN.  Elizaveta, daughter of the Grand Prince of Kiev, meets Viking warrior Harald Sigurdsson, known as Harald Hardrada, at her father's court when he is young man vying for fame and fortune. Unconventional and adventurous, the young princess is captivated by the commanding Viking, whom she marries and follows back to Norway.  Though history has painted Hardrada ("the ruthless") in a negative light, Courtney shows a man determined to expand trade and create peace between feuding factions in his kingdom, as well as the warrior bent on conquest.  A strong, ambitious, determined queen who is a good match for her fierce king, she supports his plan to invade and conquer England, claiming a crown to which the English settlement by his Viking forebears gives him right.  Unaware that the attacks that are initially so successful will be overshadowed by the even more successful invasion of William of Normandy three weeks later.
Courtney's last portrait fleshes out the life of the woman whose husband would succeed in mastering England—William the Conquerer.  In THE CONQUERER'S QUEEN, an initially dubious Matilda of Flanders is wed to history's most famous bastard, William of Normandy.  William's insecure childhood and the trauma suffered by his mother made him tough, suspicious, slow to trust—but determined to create the strong, secure family he was denied.  In him, Matilda finds a rough-hewn but fiercely loyal husband.  With her marriage, though, she loses the companionship of her younger sister Judith, who is dispatched to England to marry  the powerful Earl Torr.  As Edward the Confessor's reign draws to an end, with Harald Godwinson and William both believing that are the next rightful king, William seeks alliances among the English lords—including with Judith's husband Torr.  But the two cannot come to terms, and when the invasion ensues, her husband's victory will bring to a bitter end Matilda's dream of a reunion with her beloved sister.
Ready to lose yourself in these fascinating and convoluted conflicts of long ago, illumined for once from the perspective of queens, rather than kings or warriors? Settle in for a long and enjoyable read!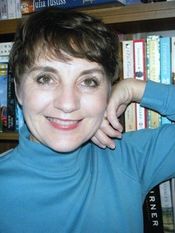 Real, intense, passionate historical romance
Award-winning romance author Julia Justiss, who has written more than thirty historical novels and novellas set in the English Regency and the American West, just completed her first contemporary series set in the fictional Hill Country town of Whiskey River, Texas.
A voracious reader who began jotting down plot ideas for Nancy Drew novels in her third grade spiral, Julia has published poetry and worked as a business journalist.
She and her husband live in East Texas, where she continues to craft the stories she loves. Check her website for details about her books, chat with her on social media, and follow her on Bookbub and Amazon to receive notices about her latest releases.
ABOUT JULIA'S LATEST BOOK: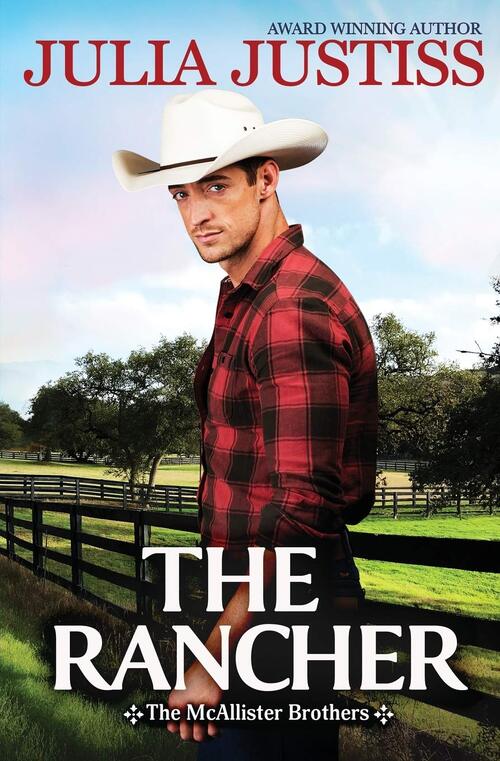 When he sets out to regain his family's heritage, he never expects to lose his heart.
Cowboy Duncan McAllister has worked tirelessly to make the family ranch profitable enough to buy back the section of land hard times forced them to sell a decade ago. When that land's owner unexpectedly dies, leaving the ranch to his city-based daughter, Duncan finally sees his opportunity.
After her business partner boyfriend runs off with an intern—and all their clients—CPA Harrison Scott retreats to her Daddy's Hill Country ranch to decide her next move. Her father's sudden death leaves her floundering—does she rebuild her professional career or carry on the ranch he loved? After rudely rebuffing Duncan's offer to buy her out, Harrison is forced to turn to her handsome neighbor to learn the ropes of ranching.
Duncan tells himself he's just being neighborly, but their immediate attraction soon deepens. How can he convince her that he wants her even more than his beloved land when she's already been betrayed once before?
Romance Western | Romance Contemporary [Tule Publishing, On Sale: April 8, 2021, e-Book, ISBN: 2940162881735 / eISBN: 9781953647412]