1–What is the title of your latest release?
2–What is it about?
After France declares war on Germany in 1939, three generations of Leblanc women join forces to save their family's champagne house: Chateau Fouche-Leblanc. All three are widows, and their lives have already been marred by loss and war. But when the enemy shows up on their doorstep, they are forced to make difficult choices that will require heroic feats, sacrifice, and put all of them in danger. One will join the fight. One will rely on her faith. While another will protect the others from her dark secret in a way that will haunt her for the rest of her life.
3–What do you love about the setting of your book? 
As the title suggests, THE WIDOWS OF CHAMPAGNE is set in the champagne region of France in an old, stately chateau on a sweeping vineyard. I loved learning about this area and the arduous process it takes to make world class champagne, starting with the growing of the grapes through to the final of two fermentations. Yes, two. There's also been a historical misrepresentation of what the French went through during the war, especially the people living in the occupied zone. The truth was messier than a simple right and wrong; good or bad. I relished telling a multi-layered story that highlighted what the French (especially French women) suffered during WWII Nazi occupation.
4–How did your main character(s) surprise you? 
I thought a houseful of women related by blood and/or marriage would have enjoyed close bonds. I wasn't expecting the tension between them, or the complicated history behind the source for that tension. The complicated relationships caught me by surprise. Despite the differences, or perhaps because of them, the women's willingness to sacrifice for each other presented a lovely, multi-layered gift to me as a writer. I was pleasantly surprised to discover that conflict doesn't have to mean anger, dislike, or disdain. In fact, conflict within families often means deep, unshakeable love. What a treat to explore that kind of love in this book.
5–Why will readers relate to your characters? 
I think readers will relate to the three main characters—Gabrielle, Josephine, and Helene—for the same reason I was surprised by them. Their complicated relationships and individual stories will resonate with nearly every woman on some level. As will the way the characters set aside their differences to join forces in a battle against the enemy living in their midst.
6–What was one of your biggest challenges while writing this book (spoiler-free, of course!)? 
The biggest challenge was giving three very distinct characters very distinct voices. Gabrielle is the most down-to-earth, still in her twenties, but also the glue of the family. Helene, her mother, is the most distant, but she has a secret that if uncovered will get them all killed. And then there's Josephine, the matriarch of the family who is suffering from early dementia. Every time I switched point-of-view between these vastly different women, I had to rediscover the character all over again. That's mentally draining. I ended most writing days exhausted.
7–Do you look forward to or do you dread the revision process? 
A little of both. I love playing with words and layering in various details such as setting, emotional depth, subtext, symbols, motifs, etc. However, I don't love (read really, really don't love) having to rework scenes and/or story threads that cause a ripple effect throughout the rest of the book. It becomes a battle to maintain my original vision while making the story stronger. 
8–What's your favorite snack to have on hand while writing? 
I don't snack while I write. When I do, I tend to cobble down whatever is in the bowl within minutes. Then I'm left with nothing but a lot of guilt and a bloated stomach. No thank you. So, it's liquids for me. Lots of them. I usually have at least three cups going at once. My go-to choices are water, tea, iced coffee, or diet soda. An added bonus to consuming all those liquids is that I have to get out of the chair and walk away from my desk—a lot. I can tend to get so focused I forget to move. Sitting that long is bad, or as my doctor says, "Sitting is the new smoking." So, yeah, lots of liquids.
9–Where would you go for an ideal writer's retreat? 
A chateau in the French countryside. Champagne region, please.
10–What's the best piece of writing advice you've received? 
When I first started out, I attended a workshop for writers given by Susan Elizabeth Phillips. She told the audience to "protect the work" at all costs. This can mean different things for each writer. For me, it means keeping my eyes on my own paper and focusing solely on my story, my career, my progress, not what others are doing. Or achieving. It also means clearing my agenda when I'm on deadline and respecting my time. No doctor's appointments, or hair appointments, or lunch with friends during my prime writing hours. 
11–Who is the fictional character you want to hang out with the most? (anyone in literature!)
Elizabeth Bennett. Not very original, I know. But there's a reason this character is so beloved. Lizzie is strong. She's nobody's fool, not even Mr. Darcy's. She stands up for herself and makes no apologies for her humble circumstances. She's also fiercely loyal to the people she loves.
12–What's one of your earliest book memories? 
Reading ISLAND OF THE BLUE DOLPHINS during a tornado warning. I was maybe twelve or thirteen, living in Florida (yes, we get tornadoes in Florida). I was home alone, and utterly terrified. That book got me through the worst of the storm.  
13–If you had to write in a different genre, what would it be and why? 
Mystery thriller with a Women's Fiction feel. I'm a huge fan of Ruth Ware, J.T. Ellison and Gilly Macmillian. I would love to plot like those ladies. I mean…WOW!
14–What song will automatically put you in a good mood? 
"Lovely Day" by Bill Withers. It's just so joyful!
15–What is your favorite way to practice self-care?
Honestly, it's going to a movie theater, alone. I love sitting in the dark auditorium with my popcorn and soda and getting lost in the cinematic magic of whatever is the hottest movie that week. Streaming just isn't the same. Honestly, with Covid, it's been a rough fifteen months without that escape. I am so happy theaters are opening up again.
16–What can you eat and never get sick of? 
French fries. The very best, worst-for-you food EVER!
17–Will you share a favorite, recent-ish book you recommend? 
THE LAST BOOKSHOP by Madeline Martin. It's set in WWII London during the Blitz. The writing is wonderful, the story amazing. I call it a love letter to reading and bookstores. So, so, so GOOD!
18–Do you have any hobbies? 
I love reading, watching movies, vinyasa yoga and walking. A perfect day would involve a long walk, followed by a movie, a little yoga to loosen up the muscles then settling in a comfortable chair with a good book. Total bliss.
19–Are you an early bird or a night owl?
Early bird. I get most of my writing done before noon.
20–What can readers expect from you next? 
Up next is another WWII European-set historical Women's Fiction novel. The story takes place in London, Germany, Austria, and Sweden. It's about two very different women who become unlikely friends and then allies as they join forces to save Jews from certain death.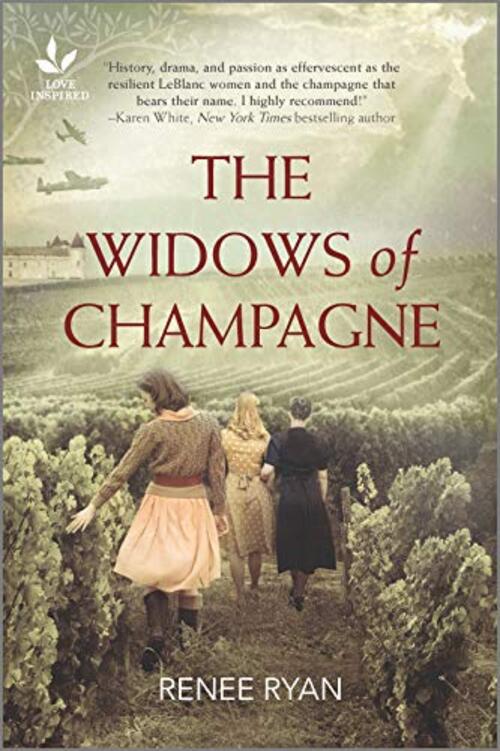 For readers of Lilac Girls and The Lost Girls of Paris comes a captivating novel of resilience, as three generations of women battle to save their family's vineyard during WWII.
Champagne, 1939
Gabrielle Leblanc Dupree is taking her family's future into her hands. While she should be preparing for a lavish party to celebrate two centuries of champagne making, she secretly hides Chateau Fouché-Leblanc's most precious vintages behind a fake wall in the cellar in preparation for the looming war. But when she joins the resistance, the coveted champagne isn't the most dangerous secret her cellar must conceal…
A former Parisian socialite, Gabrielle's mother, Hélène, lost her husband to another war. Now her home has been requisitioned by the Germans, who pillage vineyards to satisfy the Third Reich's thirst for the finest champagne. There's even more at stake than Hélène dares admit. She has kept her heritage a secret…and no one is safe in Nazi-occupied France.
Josephine, the family matriarch, watches as her beloved vineyard faces its most difficult harvest yet. As her daughter-in-law and granddaughters contend with the enemies and unexpected allies in their midst, Josephine's deep faith leads to her own path of resistance.
Across years and continents, the Leblanc women will draw on their courage and wits, determined against all odds to preserve their lives, their freedom and their legacy…
Romance Historical | Inspirational Romance | Inspirational Historical [Love Inspired, On Sale: July 27, 2021, Trade Size / e-Book, ISBN: 9781335427076 / eISBN: 9780369704795]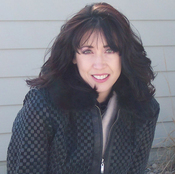 Multi-published, award-winning author, Renee Ryan, grew up in Florida where she spent her winters ballet dancing and her summers on the beach surfing and reading. She received a degree in Economics at Florida State University and continued her education on the graduate level, working as a TA and focusing on Religious Studies where she explored the Just War Theory in Shakespeare's Historical plays.
Renee left academia to teach high school Latin, AP Economics and Political Science. With nearly thirty books published, she's written for three publishers in several sub-genres, including historical fiction, historical romance, and contemporary romance.
She currently lives in Madison, Wisconsin with her husband and a large cat many have mistaken for a small bear.