If you love your mystery on the historical side, have you discovered the adventures of Lady Kiera Darby? No? Then what are you waiting for? Here's a glimpse at the latest adventure.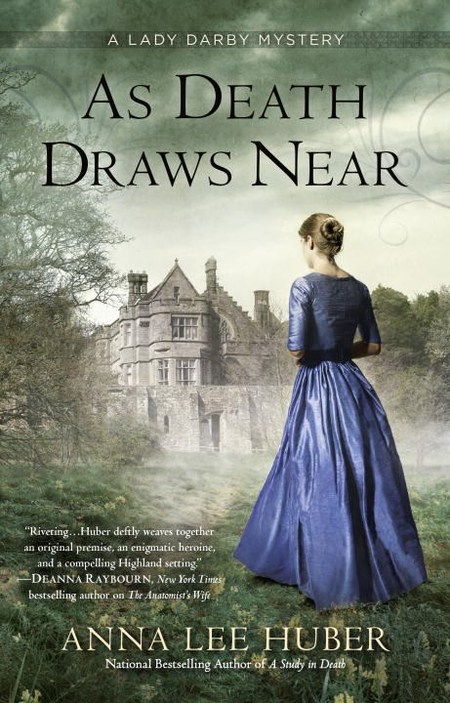 The latest mystery from the national bestselling author of A Study in Death tangles Lady Kiera Darby and Sebastian Gage in a dangerous web of religious and political intrigue.
July 1831. In the midst of their idyllic honeymoon in England's Lake District, Kiera and Gage's seclusion is soon interrupted by a missive from her new father-in-law. A deadly incident involving a distant relative of the Duke of Wellington has taken place at an abbey south of Dublin, Ireland, and he insists that Kiera and Gage look into the matter.
Intent on discovering what kind of monster could murder a woman of the cloth, the couple travel to Rathfarnham Abbey school. Soon a second nun is slain in broad daylight near a classroom full of young girls. With the sinful killer growing bolder, the mother superior would like to send the students home, but the growing civil unrest in Ireland would make the journey treacherous.
Before long, Kiera starts to suspect that some of the girls may be hiding a sinister secret. With the killer poised to strike yet again, Kiera and Gage must make haste and unmask the fiend, before their matrimonial bliss comes to an untimely end…
Mystery Historical [Berkley Prime Crime, On Sale: July 5, 2016, Trade Size / e-Book, ISBN: 9780425277720 / eISBN: 9780698181779]
Also out this month in paperback, the previous release, A STUDY IN DEATH.
Lady Darby Mystery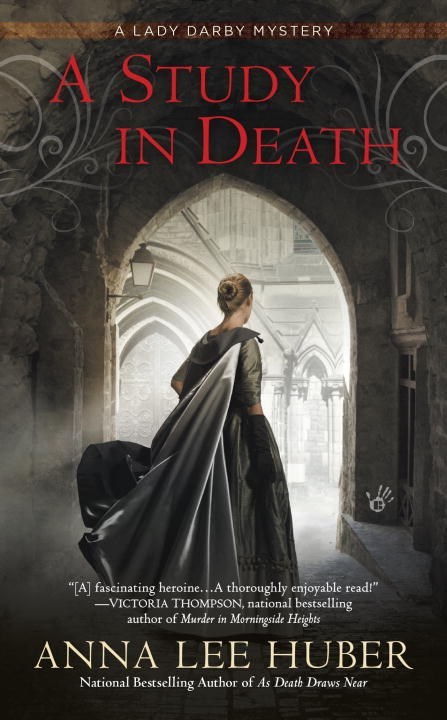 From the national bestselling author of As Death Draws Near comes a riveting mystery featuring a most "unusual and romantic"* sleuth…
Scotland, 1831. Lady Kiera Darby is thrilled to have found both an investigative partner and a fiancé in Sebastian Gage. But with her well-meaning sister planning on making their wedding the event of the season, Kiera could use a respite from the impending madness.
After she's commissioned to paint the portrait of Lady Drummond, Kiera is shocked to find her client prostrate on the floor. Both a physician and Lord Drummond appear satisfied to rule her death natural, but Kiera is convinced that poison is the real culprit.
Now, armed only with her knowledge of the macabre and her convictions, Kiera intends to discover the truth—no matter what, or who, stands in her way…
Mystery Historical [Berkley Prime Crime, On Sale: July 5, 2016, Mass Market Paperback / e-Book (reprint), ISBN: 9780425281246 / eISBN: 9780698181502]
Don't miss the wedding in A PRESSING ENGAGEMENT, a novella (e-Book only) released in May.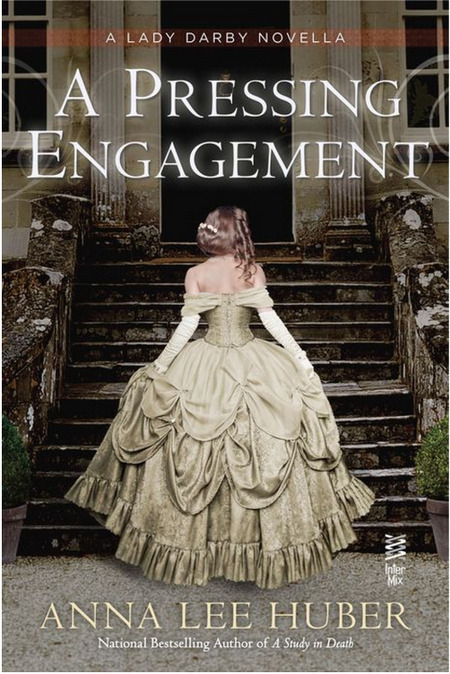 In this delightful novella from the national bestselling author of A Study in Death, Lady Kiera Darby has one last mystery to solve before she can walk down the aisle…
Scotland, 1831. With her wedding to fellow investigator Sebastian Gage only a day away, Kiera is counting down the hours. But just when matrimonial jitters threaten to consume her, Kiera receives a welcome distraction in the form of a mysterious gold necklace.
The Celtic torc, thought missing for decades, was directly involved in a recent investigation. Now, Kiera feels compelled to uncover the truth behind its sudden reappearance.
But with an overwhelming flock of wedding guests, a muddled cat, an unpaid favor, and a ferocious storm throwing things into disarray, it's anyone's guess whether Kiera and Gage will actually make it to the altar…
Mystery Historical | Novella / Short Story [InterMix, On Sale: May 17, 2016, e-Book, ISBN: 9781101986851 / eISBN: 9781101986851]
Lady Darby Mysteries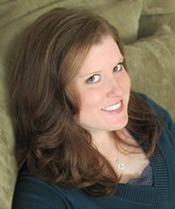 Anna Lee Huber was born and raised in a small town in Ohio. From a young age, her imagination was boundless. She spent her summers with her four brothers and one sister playing Star Wars, wearing snow boots and her mother's old nightgowns while swinging plastic bats as light-sabers, and The A-Team hanging off the riding lawn mower (what else were they supposed to use for the van?). In the fourth grade, she penned her first story and asked her teacher to read it to the class. Sure, it was titled Prom Duty, and a ten-year-old doesn't really know much about high school dances, but she chalked it up as her first success. She went on to write several more stories, including a series featuring her own gang of mystery-solving teens, keeping her pen moving despite teenage hormones and a cross-country move to South Carolina.