Eyes back on the road, Roman turned off St. Charles. Within blocks they were in a whole new world. Elegant homes lined up one after the other, their mix of Victorian and plantation architecture holding the modern century at bay. Wrought iron gates lined many of them—some as high as six feet and others no taller than her thighs. Massive oak and cypress trees stood like sentries in every direction. If it hadn't been for the seat belt she'd put on, she'd have likely had her nose pressed to the window just to savor it all.
Ahead, one in particular caught her eye. Where all the others were nestled close together, this one had extra land on either side. Ivy grew on the tall iron fence that surrounded it, with only the double gate at the center free to see through.
Roman slowed in front of it, giving her time to gawk up at the tall windows that lined the front and the white columns between each one. The place was so majestic looking, she halfway expected Scarlett O'Hara to come sweeping out the front door in one of her big Southern belle getups.
She'd thought he'd slowed to give her time to appre­ciate its beauty.
But then he turned into the driveway.
"You're kidding me," Bonnie said. "Your boss lives here?" Rather than give him time to answer, she focused
many bedrooms does it have?"
Cassie frowned and unbuckled her seat belt. "Seven, I think. But it's pretty homey inside and super cool."
Two men appeared from the back of the house, high-stepping it toward the truck. Two more watched from the wide front porch.
Cassie popped her door and one of the two men who'd been in such a hurry to get to Roman's truck opened it wide. "Well, don't just sit there," she said to Bonnie. "I texted Evie on the way over. She's excited to meet you. Hop out so we can show you around."
The man helped Cassie down, shut the door behind her and opened Bonnie's. "Hello, Miss Drummond. Can I help you down?"
F*ck.
This was so not her neck of the woods.
Roman's rumbling voice sounded from the front seat. "I will see to our guest, Abel. Thank you."
Abel jerked a quick nod and shut the door before Bonnie could get herself in gear.
"No, no." She unhooked her seat belt and skootched toward her now blocked escape. "It's all good. I'm fine. Abel can—"
"Bonnie."
He'd barely put any volume behind her name, but her body and heart both jolted at the sound of it. She hesitated with a hand on the knob, all the snark and over­share that'd kept her mouth flapping since she'd laid eyes on him drying up in an instant.
He aimed a pointed look at her hand then met her gaze once more. "You will wait, and I will help you out. Understand?"
She nodded. Which was laughable considering the real thing she wanted to do was put her head between her knees and take a whole lot of steady breaths until the growing panic inside her decided to chill.
He got out and rounded the front of the truck.
Off to one side of the driveway where a path led to­ward the back of the house, Cassie stood and chatted with the two men who'd come to meet them.
But her eyes were on Bonnie, a Cheshire grin on her face if she'd ever seen one.
Too fast, Roman was at her door. The air swooshed out as he opened it, her breath rushing out with it. Other men would have been looking up at her with the truck's raised height, but as tall as he was, he was eye-to-eye with her. Rather than offer a hand as Abel had, he moved in closer and lowered his voice. "Do you value your friendship with Cassie?"
The question caught her off guard, the steel behind his words shaking off some of her fear. "What? Yes, of course. Cassie's a solid person. Kind to her core."
He dipped his head in agreement. "A treasure. As are the rest of the people inside. The house is just wood and stone. Don't let a shiny exterior cloud your perceptions of what's truly valuable."
Valuable.
A treasure.
Words she'd never once affixed to any single person in her life. Definitely not to herself. But Roman clearly meant it—whether as an encouragement or a warning not to hurt or endanger the people he cared for, she couldn't be sure.
Goose bumps lifted along her arms and torso, and
for a second, she considered scrambling back for more personal space.
But then she focused on his eyes. On the challenge burning behind them.
He offered his hand, palm up.
She swallowed hard, relinquished the death grip on her backpack in her lap and placed her hand in his.
His fingers closed around hers, the sheer size of his hand overwhelming and the heat of his touch sinfully potent.
He's just helping you down. Not tugging you into bed, dumbass.
Maybe not. But damn, the contact felt good. So did the crackling power that radiated off him.
He tugged her forward, and she put one foot on the running board. She shifted to step the rest of the way down and the backpack she'd completely forgotten slipped off her lap. She grabbed for it, knocking her whole body off center, and her foot slipped.
The next thing she knew, she had both feet on the ground and was nearly plastered shoulders to hips against Roman, one of his arms firm around her waist and his free hand holding her backpack.
"Easy, malen'kaya koroleva." The hand he had planted low on her spine skated upward, making every nerve ending in its wake come alive. "Take a moment."
A moment? As rock solid as he was, the only thing keeping her from wrapping her arms around his torso and hanging on for dear life was good old-fashioned mortification. And he smelled delicious, too. A mix of some sexy soap or cologne, freshly starched shirt and one-hundred percent man.
Good grief, how long had it been since she'd gotten laid?
Seven months, twenty days and roughly sixteen hours. Right before you found out that last asshole charged up your one credit card.
She cleared her throat and firmed her shaking hands against his chest, grateful the truck's door had blocked most of her clumsy exit. "Sorry about that." Taking a shaky step back, she hazarded a look at his face.
Focus.
Pure concentrated focus.
All of it lasered firmly on her.
And not like he was annoyed either. More like he was struggling to understand something that eluded him.
NOLA Knights #3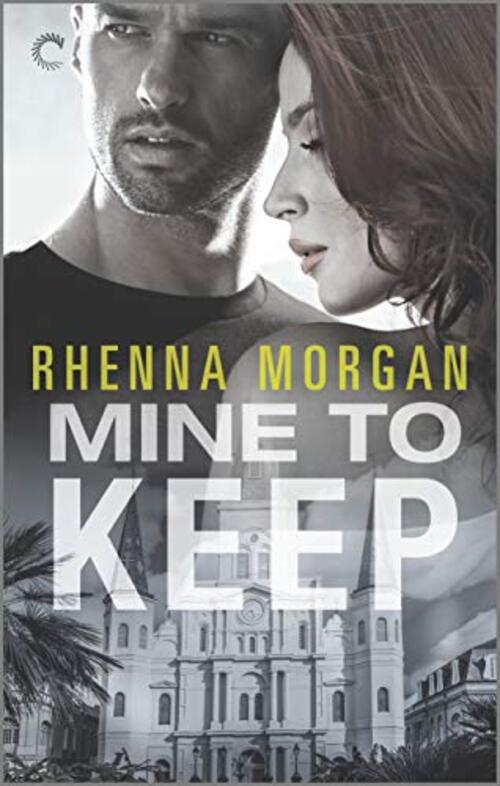 She's in way over her head.
Bonnie Drummond is from the wrong side of the tracks, raised in a family of liars and criminals. No matter how hard she tries to stay on the straight and narrow, she always finds herself sucked back into the family drama, forced to sacrifice everything she's earned to protect her family.
But this time they've gone too far—crossed the wrong people—and to save them she'll have to put her life on the line.
Roman Kozlov, enforcer for a New Orleans mafiya family, is the poster child for the life Bonnie is struggling to escape. But he's also as alluring as he is dangerous, and it doesn't take long for their lives to begin to mesh.
With Roman, Bonnie finds the family she never had.
As their race for answers heats up, so too does the budding romance between them. And with danger nipping at her heels and love threatening her heart, Bonnie must come face-to-face with her past if she wants to have a future.
NOLA Knights
Book 1: His to Defend
Book 2: Hers to Tame
Book 3: Mine to Keep
Romance Contemporary [Carina, On Sale: December 14, 2020, e-Book, ISBN: 978133508116 / eISBN: 9781488054174]
Danger brings her a protector and love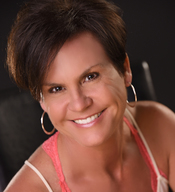 Rhenna Morgan is a certified romance junkie. Whether it's contemporary, paranormal, or fantasy you're after, Rhenna's stories pack romantic escape full of new, exciting worlds, and strong, intuitive men who fight to keep the women they want. For advance release news and exclusive content, sign up for her newsletter at website. You'll also find all of her social links there, along with her smoking hot inspiration boards.