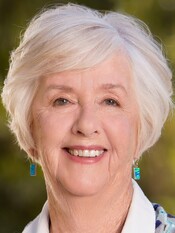 Are you like me, shopping for the perfect gift at this time?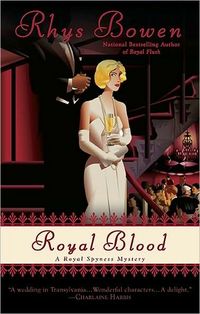 Every year I try for that special gift that nobody dared to ask for but had been dreaming of. This kind of experience has happened to me a few times in my life and I know how magical it feels. I remember the Christmas when transistor radios had just been invented (okay, I realize I am dating myself ) and I longed for one. But my parents were giving me the train ticket to a friend's wedding as my Christmas gift. Besides, transistor radios were a big deal when they first came out and certainly not cheap. So I didn't even ask for one.
Then on Christmas morning I went through my stocking—okay, I know I was a teenager but I still liked my stocking—and came across a battery. What a strange thing, I thought. What could I possible want a battery for? Then I felt hope and amazement flooding through me. It couldn't be, could it? Not possibly… I went through the rest of the stocking and there at the very bottom was the transistor radio. I still tear up when I think about it now.
The other best present I ever witnessed was at a friend's fiftieth birthday. A huge box was wrapped and in the middle of the floor. When she opened it out stepped her daughter who had flown in secretly from Florida.
My best achievement to date, I believe was when Phantom of the Opera came to San Francisco. Tickets were impossible to get but we went down to the theater and found we could buy the stage box, because it was partially obscured view. So we did. I made fancy invitations for each of our four children. They said,
"I request the honor of your presence at an evening of music and mayhem.
Formal wear required. It was signed Your friend, the Phantom."
It was wonderful watching their faces—that same disbelief, hope, amazement and then realization. They put on full evening dress—my teenage son black tie and top hat, my girls long gowns—and swept out looking majestic. And the stage box turned out to be brilliant—so close to the stage that it was like being part of the story.
So that's what I strive for. My granddaughter Meghan is very into Harry Potter. Last year I found a box made like an old trunk. In it I put a wand, a book of spells and made a cloak. Then I wrote her a letter saying, "Congratulations Meghan. You have been accepted into the Sonoma school of witchcraft and wizardry." Then I gave her a list of things she'd need, school rules and the trunk. She was thrilled.
So I'm really against taking the easy way out and giving gift certificates or money. Even if a gift isn't perfect it really is the thought that counts. To me a gift represents someone thinking of me warmly, deciding what might make me happy and then wrapping it for me with love. So it's actually a box of love I'm receiving. My mom thought that I loved flowery patterns for about twenty years after I really did, but she was so sure she'd found me the perfect gift that I never told her.
My husband is impossible. If he wants something, he goes out and buys it, even three days before Christmas. He never wants clothes. He owns every type of electronic gadget in the universe. And he's not getting a Lexus under the tree like the commercial! So I've just about given up on him. I tend to stick to a trip, a theater some kind of experience that he might not have thought of for himself. But I keep hoping that one day I'll come up with that ultimate surprise for him too.
How about you? What are your gift giving thoughts?
Rhys Bowen
now blogging at www.rhysbowen.blogspot.com and www.jungleredwriters.com.
Click here to leave a comment on Rhys Bowen's blog.