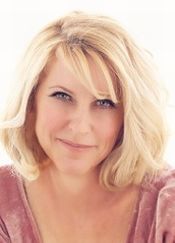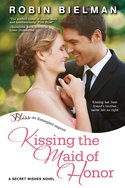 I've never actually been to a Kissing Booth, I've just written about one in my new sweet and sexy romance, KISSING THE MAID OF HONOR. I mean what better place for a romance to start than with a kiss on a high school baseball field with one of the star players? Five bucks well spent, right? Uh, not when the boy humiliates the girl and breaks her heart.
Fast-forward ten years and Sela and Luke are all grown up and the maid of honor and best man. But some things are hard to forget and despite the crazy-ass attraction between Sela and Luke, there's this little piece of their past meddling with their present.
That's all I'm going to say about their kissing booth, though, because today I want to talk about the perfect kissing booth. Or as I like to call it… My Book/Movie/TV Boyfriend Kissing Booth.
What? You guys have never dreamed about what hot guy you'd like to smooch in a kissing booth? Okay, so maybe I've got the whole kissing booth thing on the brain and I've recently given some extra thought to the matter. But now that I've introduced you to the idea, I'm hopeful you'll jump on board. (Come on! It'll be fun!)  So here are my picks for guys (besides my hubby) I'd most like to kiss in a kissing booth…
1. Luke Watters ~ I've swooned over my hero in KISSING THE MAID OF HONOR since the minute I thought him up. Besides being smart, loyal, funny, and fearless, while I was writing him I totally pictured Josh Duhamel. I love Josh. I think he's so darn cute, seems like a nice guy who can be goofy and romantic, and did I mention he's so darn cute?  My Luke is a tease and I picture Josh being the same way. One of my favorite Luke lines is…  "Sweetheart, there's nothing small about me, and if you need proof, I'd be happy to show you."
2. Paul Walker ~ *drools* I could seriously stare at this man all day. My favorite movies of his are The Fast and the Furious films (can't wait for the new one!), Into the Blue, and Eight Below. Besides being extremely nice to look at, I like his voice, his swagger, and his adventuresome spirit. He also seems like the kind of guy you could count on.
3. Alex O'Loughlin ~ One of my favorite TV shows is Hawaii Five-O and so I get to see this guy every week. He's ruggedly handsome, has a take-no prisoners attitude, and is sometimes a smartass. He's an Aussie and I don't think I've ever heard him speak without an American accent, but I so want to! Maybe a little peck on his cheek and he'd whisper something with just the right inflection in my ear.
4. Tyler Longfoot from Samanthe Beck's PRIVATE PRACTICE ~ Oh, how I loved this bad boy. Tyler was off the charts sexy if you ask me. He also had a heart of gold, a sense of humor, a protective streak, and a drive to succeed on his own terms. Watching him fall for the heroine was pure delight. I could have kept reading about him forever.
5. Adam Connelly from Jill Shalvis' RESCUE MY HEART ~ Adam is fighting the ghosts of his past and there is something incredibly endearing about a man with painful memories to sort through. Especially when he discovers the woman whose heart he once broke might be the exact remedy he needs. Oh, and Adam is incredibly hot.
I truly had the best time writing KISSING THE MAID OF HONOR. I'm thinking that maybe in the back of my mind I've always secretly wished I'd visited a kissing booth and gotten the chance to pucker up with some cute boy. But the wonderful thing about fiction is that we  get to live vicariously through the characters and experience those things we've only dreamed about.
Now I'd love to hear from you! Who's your Kissing Booth fantasy guy? One commenter will receive a Bliss e-Book from Entangled Publishing.
To comment on Robin Bielman's blog please click here.