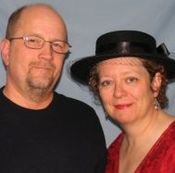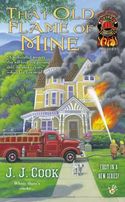 Raindrops on roses are nice, but one of my favorite things is when a reader brings in a beat-up old copy of one of my books. I love to see that the book is worn and well-loved. Not only has this reader enjoyed it, but she has probably shared it with friends and family.
Recently, this happened several times as I was signing copies of That OLD FLAME OF MINE across the southeast. Readers come into the store hesitantly, usually clutching the old book. They look around to see if anyone has noticed them brining a book INTO the store instead of taking one out with them.
The reader approaches quietly and usually says something like, "I really love your books. I read all of them. I have some favorites." And the book or books are carefully put on the table in front of me.
"I have read these books so many times, but I always seem to miss when you come to sign books. Would you mind signing these for me? It would really mean a lot."
The last time it was THE TELLTALE TURTLE from the Pet Psychic series and an old copy of FRUIT OF THE POISONED TREE from the Peggy Lee Garden Mysteries. They were definitely well-loved. Not falling apart, but colors on the cover turning white and pages yellowing. There were bookmarks in them and bookplates claiming ownership.
It makes me feel like someone has cherished something that I have done. This is a person I don't know and may never meet again, but we've touched each other. Isn't that what all writers crave?
Certainly, I love when readers buy my new books. Usually my tried and true readers also buy copies of whatever is new when they're at the store to have me sign the old books. We talk and I give them one of my bookmarks. They smile and cautiously go back out of the store, sometimes through the cashier line, sometimes not.
No matter which way they go, I know I have met a friend that I'll see again someday.
Joyce Lavene writes award-winning, best-selling mystery fiction with her husband, Jim, as themselves, J.J. Cook and Ellie Grant. They have written and published more than 60 novels for Harlequin, Berkley, Amazon and Gallery Books along with hundreds of non-fiction articles for national and regional publications. They live in rural North Carolina with their family. Visit them at www.joyceandjimlavene.com.
To comment on J.J. Cook's blog please click here.