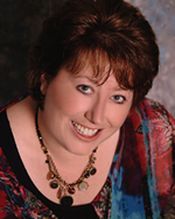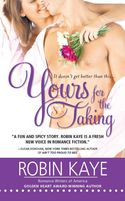 I thought I'd share a bit today on my ideal writing day, and if it has ever happened… I'm sure every author has their own idea of the perfect writing day!
My ideal writing day would be waking up on a beautiful 80-foot sailboat floating just off the coast of Rarotonga—the smallest of the Cook Islands in the South Pacific. I'd work and drink coffee on the deck for between for six and eight hours, taking breaks to cool off in the water and maybe do some snorkeling. Of course, I'd have a great looking chef to cook my meals and refill my coffee. (I wonder if there's a Starbucks on Rarotonga?) In the evening, we'd sail to one of the islands while the sun sets, dock, and go to dinner and then repeat the process.
I have a friend who flew to Rarotonga just the other day so I'm just a little green with envy. I guess it's easier for him since he lives in Auckland, but still, it seems so wonderful, I'd like to trade places.
My actual writing days are not nearly as romantic. I wake up praying my husband made coffee. If my coffee is not on my bedside table waiting for me, I admit, I get a little grumpy. There's nothing better than sitting up in bed and reaching over to find a warm venti Starbucks travel cup filled with my favorite coffee, but then even if it's the homemade variety, it still beats trudging to the kitchen half asleep and fixing it myself.
After my first sip, I slide out of bed. My dear son is usually already off to school, so I go to the stairs and yell to make sure my daughter is awake. Then after brushing my teeth and changing into workout clothes, I'm off to my office to check my email while I listen to the morning news and walk on my treadmill desk—the greatest invention know to writers right after the Mac. By the time my email is taken care of, I give my daughter a hug and a kiss goodbye since she refuses to allow me to wait at the bus stop with her any more. I miss it—not so much the freezing every morning, but the time we used to spend singing silly songs and generally goofing around. Instead, I turn on iTunes and start writing. I have a soundtrack for each book. The book I'm currently doing revisions on now, On the Wild Side, is heavy on The Sick Puppies, Sharon Little, and Seether since my heroine is a little Goth. The music makes it easy to get my head right back into the writing. I try to get four miles in on the treadmill while I write (I write at 1.4 mph). That's when I tune out the rest of the world and tune into my book.
The next time I look at the clock it's because my stomach is growling and I'm reminded that I'd forgotten to eat breakfast. I make brunch, take my dog out, and then get back to work. I periodically have to move my coffee cup or iced tea glass when my three-legged cat decides to invade my workspace. Sometimes I think I'm lucky he only has three legs because he really enjoys typing.
I do try to grab a shower in the afternoon. I find it's good to step away from the work and let my imagination go. I always come up with great ideas in the shower which I'm sure is a cosmic joke since it's nearly impossible to write those ideas down. A friend of mine keeps a dry erase board close by just for that purpose and I've considered trying it, believe me.
By the time when my kids come home at 3:15 I'm dressed in street clothes and hard at work. When I'm not walking, I sit on an exercise ball instead of a desk chair. I hear all about their day and then allow myself to check my email again. By the time I've dealt with that, it's time for me to fix dinner.
I told you my actual writing day isn't nearly as romantic as my ideal writing day. Maybe some day I'll be able to merge the two!
So tell me, what's your dream workday?
YOURS FOR THE TAKING BY ROBIN KAYE – IN STORES JANUARY 2011
He might be too good to be true…
Ben Walsh shouldn't be single. Handsome and wealthy, Ben is equally at home in Idaho where he grew up and in Manhattan where he's now an art dealer. Suave and successful with impeccable taste, he normally has women beating down his door. But the one woman he wants can't be convinced that he's for real…
She isn't sure if she has time for fairy tales…
Gina Reyez has fought for every bit of her success, and it's about time for things to start going her way. So when Ben makes a proposal that will allow her to take care of her family the way she wants to, she agrees. Besides, a guy this perfect would never be interested in her…right? By the time Gina figures out that she's read Ben all wrong, the arrangements are made, the papers are signed…but what exactly are they getting themselves into?
ABOUT THE AUTHOR
Robin Kaye is a professional writer and winner of the Romance Writers of America Golden Heart award for her first novel, Romeo, Romeo. Her romantic comedies feature sexy, nurturing heroes and feisty, independent heroines. She lives with her husband and three children in Mt. Airy, Maryland, where she is working on a brand new series for release 2011 and 2012. For more information, please visit robinkayewrites.com/
To comment on Robin Kaye's blog please click here.