I love the beginning of the year. I'm not one to set resolutions necessarily because I set goals monthly and quarterly, but I do love the idea of a fresh start. I am someone who loves a paper planner, and I use more than one, so there's something renewing about closing my planners and opening up brand new ones with blank pages. All the possibilities of things to come is exciting. And one thing I love to prepare for is a great year of reading.
I'm a writer and have to be pretty intentional about my reading because it's a main source of writing inspiration and is a way for me to practice self-care. When I stop reading, things go south quickly. However, it's easy to let reading slide when I'm under writing deadlines and there's so much work to do running a business. So each year, I'm very deliberate about having a robust reading life.
Here are five things I do to make sure that my reading year is going to be fantastic…
1. Choose or create a reading challenge.
I love tracking things and checking off boxes. So what better way to do that than with a reading challenge? There are many out there, but over the last few years, I've created my own: The Read Wide Challenge. This is a challenge you can personalize for yourself (and if you click that link, I have all the details and a template page you can download.) But the main goal of this challenge is to read outside your normal reading comfort zone.
I'm sure I'm not the only one who gets in reading ruts. Reading too much in one narrow area can get redundant and can stunt my creativity. So I've found that a good balance of reading what I know I love mixed in with genres and subgenres I'm not as likely to reach for can be great. A lot of my book ideas have come from reading outside my comfort zone, so it's paid off.
2. Choose a way to track your reading and/or reviews.
I'm sure many of you keep track of what you read on a website like Goodreads. I definitely love Goodreads and mark what I've read and what's on my TBR pile. However, over the last three years, I've kept a physical reading journal. This is a little journal where I can record what I've read but also write down what I thought of the book just for me. I don't have to think about making it sound like a well-written review. I'm the only one who is going to read it. That's very freeing. Also, it's pretty! : ) I love using different color pens and sometimes adding stickers to the journal. If you'd like to see how I set up my private reading journal, just click the link to see a full post about it with pictures. I also have a free downloadable version if you want to save time and print out a pre-made reading journal and stick it in a binder.
3. Reorganize your bookshelves (or your ebook folders)
If you're here at Fresh Fiction, my assumption is you're a booklover. Which means it's probably highly likely that you're like me and have a huge, overwhelming To Be Read pile. I know I own more books than I can probably read in a lifetime. I'm okay with that. But I've found that I can get distracted by new, new, new and forget about books I was really excited about reading when I bought them.
I've found that if I take the time to reorganize my shelves or ebook folders at the end of the year, I stumble upon books I forgot I was dying to read. Just having things in a different visual position makes your brain take notice. So give it a try if you feel like your shelves have gotten stagnant. You never know what gems you'll stumble upon.
4. Do a book swap with a friend.
When you reorganize those shelves, you may find that you have a number of books that you've just lost interest in, decided not to read, or have read and don't plan to keep. Before you donate them, consider doing a book swap with friends. Your trash may be their treasure. Fill a box with the books you're getting rid of, meet up for drinks and snacks at someone's house, and trade books! Any that aren't claimed can go into the donation pile.
5. Treat yourself to a bookish accessory
A fun way to start off the New Year is to treat yourself to a little something to enhance your reading life. I have a whole list of Gifts for Booklovers if you need ideas, but something as simple as a Book Beau sleeve to protect your books in your bag or a set of fancy bookmarks can be a nice way to begin the reading year.
Those are the five ways that work for me. Hope you found some that you might incorporate this year!
Do you do anything special to signify a new year of reading?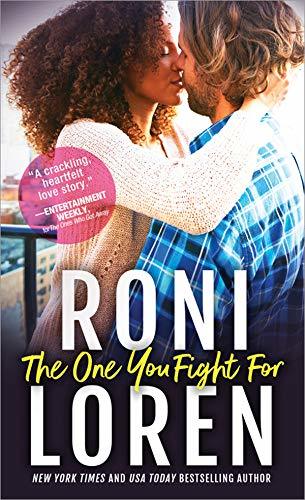 How hard would you fight for the one you love?
Taryn Landry was there that awful night fourteen years ago
when Long Acre changed from the name of a town to the title
of a national tragedy. Everyone knows she lost her younger
sister. No one knows it was her fault. Since then,
psychology professor Taryn has dedicated her life's work to
preventing something like that from ever happening again.
Falling in love was never part of the plan…
Shaw Miller has spent more than a decade dealing with the
fallout of his brother's horrific actions. After losing
everything—his chance at Olympic gold, his family,
almost his sanity—he's changed his name, his look,
and he's finally starting a new life. As long as he keeps a
low profile and his identity secret, everything will be
okay, right?
When the world and everyone you know defines you by one
catastrophic tragedy…
How do you find your happy ending?
Romance Contemporary [Sourcebooks Casablanca, On Sale: January 1, 2019, Mass Market Paperback / e-Book, ISBN: 9781492651468 / eISBN: 9781492651475]

We don't choose the ones we love…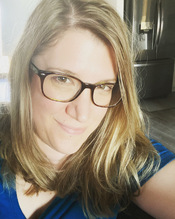 Roni Loren wrote her first romance novel at age fifteen when she discovered writing about boys was way easier than actually talking to them. Since then, her flirting skills haven't improved, but she likes to think her storytelling ability has. Though she'll forever be a New Orleans girl at heart, she now lives in Dallas with her husband and son.
If she's not working on her latest sexy story, you can find her reading, watching reality television, or indulging in her unhealthy addiction to rockstars, er, rock concerts. Yeah, that's it.