10. Confidence: What's sexier than a man who's strong, powerful, knows what he wants in life and how to get it? Bad boys are bristling with testosterone and driven to achieve their goals, whether that's conquering the board room or the bedroom. Plus, bad boys LOVE women who are a perfect match for them—meaning a gal who's just as strong, feisty, and sexy as he is (whether she knows it or not).
9. Generosity: He's a giver, a guy who loves to please and is super good at it too (wink). A Bad Boy understands his woman is unique and each time he's with her it's special. The sensual journey is a mystery, but it's guaranteed to be amazing when both people mutually surrender to the magic between them. Bad boys understand and respect that gives and take and it only adds to their wicked powerful attraction.
8. Communication: Despite his flaws, any good Bad Boy knows how to communicate with women. He doesn't hide what he's thinking and feeling. And sure, sometimes it might not be what the heroine wants to hear, but he's honest.
7. Instincts: Bad Boys know when the time is right and they're not afraid to take action. This applies to all aspects of their life, especially love. A good Bad Boy knows when the proper moment presents itself, and he hits his mark, every time.
6. Independence: You'll never catch a Bad Boy whining about problems at work or an ex, at least not out loud. He's a grown man who takes care of business. He's an adult who knows the best relationships thrive when both people are equal partners.
5. Alpha without being an A-hole: Bad Boy heroes can be assertive alphas without crossing the line. Yes, he can get under the heroine's skin and be selfish it's never about him. It's usually because being with his woman has triggered something painful from his past, a wound that needs healing or a goal that needs achieving. The heroine, of course, will help him get not only what he wants, but what he needs (even if he's too stubborn or blind to admit it at the time) because they are better together than apart.
4. Chemistry: Bad Boys feel that spark of connection, and not just physically either. They're sexy and they know it, but it's more than that. The best Bad Boys really get their heroine on an intellectual level too, especially when it comes to humor. They can make their heroine laugh like no one else and still discuss deep issues with them like a pro. Being with a smart and funny woman is like crack to them.
3. Wild side: Bad Boys live life to the fullest and take the road less traveled. Whether that's a dive bar or a favorite diner or a special weekend getaway to Chicago with the woman they love. They have a sense of adventure in all they do. They are all about exploring new paths and finding the answers to life's big questions. Their heroines should hang on and enjoy the ride.
2. He's HOT: 'Nuf said. (fans self)
1. Passion: The fire inside any good Bad Boy is passion. He's fiery and formidable, which is intoxicating for the heroine (and perhaps he's more like her than she knows). His passion can also bring some suffering along with it, but when it comes to the best Bad Boys, pain never hurt so good!
***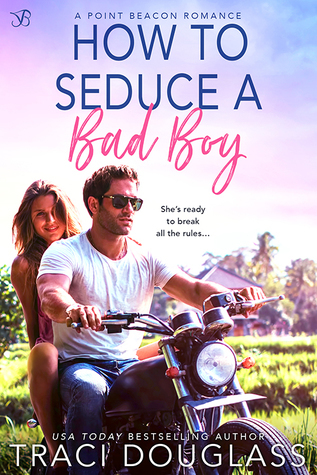 Melody Bryant has heard it all before. Sure, she's the epitome of the stereotype for a librarian. Loves order. Loves rules and deadlines. Loves books. But what she doesn't love is still being a virgin at twenty-four. Unfortunately, the only guy she's ever been interested in turned her down flat. And then left town. Eight. Years. Ago. Ugh.
Now her birthday is fast approaching and she just can't take it any longer. She's finding a guy before her birthday in five weeks or she's adopting two more cats and fully embracing becoming "the crazy cat lady."
But when her latest date ends in epic failure–everyone thinks of her as the "proper librarian," she realizes what she needs is to ruin her reputation. And she knows the perfect guy to help her: the baddest bad boy in town. This Army vet won't know what hit him…
Romance Contemporary [Entangled: Bliss, On Sale: January 14, 2019, e-Book, / ]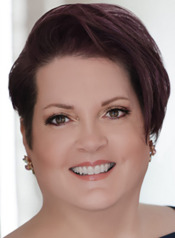 Thrilling Tales of Suspense, Fantasy, and Happily Ever Afters…
USA Today Bestselling Author Traci Douglass writes fiction bursting with romance and action, usually mixed with a healthy portion of fantasy, urban edge and/or snark. Her stories feature sizzling heroes with quick wits and dark pasts and smart, independent heroines who always give as good as they get.