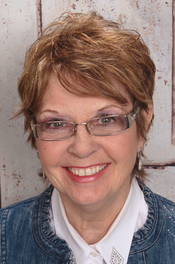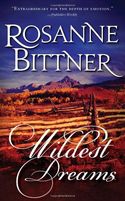 I've been asked by Fresh Fiction for comments about my February release, WILDEST DREAMS, published both in print and as an e-book by Sourcebooks. I am glad to oblige, and thanks for asking!
WILDEST DREAMS is a western romance set in the wilds of an unsettled 1800's Montana. It is a love story told through the eyes of Luke and Lettie Fontaine, beginning with when they meet on a wagon train and ending a lifetime later with the Fontaine name being prominent in Montana and representing the owners of one of the biggest cattle ranches in Big Sky country.
The life Luke and Lettie share depicts what it was like to settle an untamed American West, including outlaws, Indians, the severe elements of hot summers and bitter winters, wild animals and the struggle of survival against it all. Throughout the story it's the love these two people share that holds them together through danger and personal loss that could easily tear two people apart; as well as learning to face tragedy from the past that inevitably catches up with them.
The American West and Native Americans is all I write about, and I've done it over the past 30 years with 57 published novels. I have been asked to write in other genres, but this is the one I love and what I will write about as long as God allows me the wits and physical ability to do so. I do a lot of research for my books, always wrapping my fictitious characters into real history and real locations.
I hope you will look for WILDEST DREAMS, a February 2012 book available through www.Sourcebooks.com and throughwww.Amazon.com. And visit my web site (www.rosannebittner.com) for news. Thanks for your support from Rosanne Bittner!
To comment on Rosanne Bittner's blog please click here.