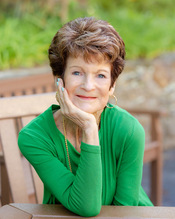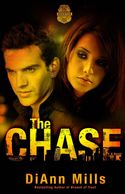 I'm an avid fan of TV's Castle
. Got to admit that Richard Castle and Detective Kate Beckett make a great team. Love the plots. Love the witty dialogue. Love the romance that Castle and Beckett attempt to keep to themselves. What is there not to love?
When Cold Case aired, I often lost myself in Detective Lilly Rush's investigations. I admired her spunky personality and her ability to solve tough cold cases. She gave closure to the victims's families, something no one else could do.
When I thought about the two shows, my thoughts raced ahead. What if . . . Castle met Cold Case? What if . . . I switched the characters' genders and set a suspense series in my home town, Houston? Then I talked to a good friend, who happens to be the media coordinator for Houston's FBI, and we brainstormed. What if . . . I wrote a series based on solved cold cases from the files of Houston's FBI?
THE CHASE, the first book in my Crime Scene: Houston series, was birthed over coffee as I talked to my friend, scribblings on napkins, and lots of research. My heroine would be Kariss Walker, a New York Times bestselling women's fiction author. My hero? Special Agent Tigo Harris, a man who has a gun smuggling case to solve and has no time or use for a woman writer who wants to learn FBI procedure. He discovers she wants to base her novel on a cold case that has haunted her for five years. A little girl was found starved to death behind a Houston apartment complex. No identity. Buried in an unmarked grave. Tigo hasn't been able to put the case out of his mind either. In his desk drawer is the autopsy picture of Cherished Doe. The two forge ahead, and the case is reopened. The search for Cherished Doe's killer begins, and death stalks Kariss and Tigo as they wade deeper into murder and intrigue.


I am forever grateful to Houston's FBI for helping me write this story and for reading every word to ensure protocol was correct. Granted, I stretched a few procedures now and then to fit my characters—after all, I'm a novelist. But I remember the real story of that poor child, and I'm a mother, and because of who I am, I had to write the story. Even as I write this blog and sneak a look at THE CHASE poised on my desk, I swallow the lump in my throat. I take a deep breath and hope the reader feels Kariss's and Tigo's passion for this story like I do. It's real and happening in my city.
Now I want to give you an opportunity to talk about your favorite TV show—and why it's your favorite. If you're the one who writes the wittiest response to my question, I'll send you a $25 Starbucks gift. And who knows? When you redeem that card, you just might see Kariss and Tigo there discussing their next book!
To comment on DiAnn Mills's blog please click here.