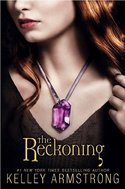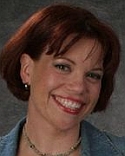 Fresh Takes from the Teen Shelves
All the news, updates and gossip for the Young Adult — books, authors, movies and more!
Ah, spring fever. Every April, I have the hardest time making myself do work. I just want to lay around enjoying the gorgeous weather–not too hot, not too cold–goofing off. Which for me means reading books.
Here are a few suggestions for your Spring Fever Slack Off, starting with interviews with Kelley Armstrong and Heather Davis, who were nice enough to tell me about their new releases.
Kelley Armstrong has been delighting fans of contemporary fantasy and paranormal romance with her Women of the Otherworld series (Bitten, Dime Store Magic) for awhile, and in 2008, she added a series of YA books to her extensive list, the third of which comes out on April 6th.
Kelley Armstrong: THE RECKONING is the final book in the Darkest Powers trilogy. In the first book, fifteen-year-old Chloe Saunders started seeing ghosts. After a breakdown at school, she was taken to a group home, which she quickly discovered was not what it seemed. After being on the run in THE AWAKENING, she's taken shelter in a place that seems safe. But for Chloe and her friends, no place is safe for long.
RCM: Is this the last of Chloe & her friends?

Kelley Armstrong: After THE RECKONING, I'm introducing a new trilogy with new characters in a different Edison Group experiment, but I intend to bring Chloe and the others in later in that trilogy. I'm also open to writing more about them if that's what readers want.
RCM: You're already popular (and prolific!) writing for adults. Did you approach anything differently when writing for teens?
Kelley Armstrong: I was asked this at a recent convention, and after giving a long explanation on what isn't different, one person said "So, basically, the only difference is the age of the protagonist?" Um, yes. That sums it up nicely (and much more succinctly!) While you can tone down profanity, sexual content etc, as I did from my adult work, you don't need to. The only thing you have to do is have a teenage protagonist and make sure he/she really is a teen, dealing with teen-issues and a teenage skill set.
Kelley summed up exactly why I think that good YA fiction can be enjoyed by readers of all ages!
This is a definitely a trilogy (rather than an episodic type series), and I suggest you start with the first book, THE SUMMONING. (For a short time, you can read it online for free at the Harper Collins website.)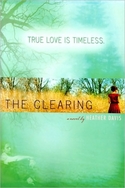 For a completely different type of paranormal novel, we go to Heather Davis, whose April release, THE CLEARING, is a bit different from her recent YA debut.

Heather Davis: THE CLEARING is about Amy, a girl recovering from an abusive relationship, who moves from the city of Seattle to live with her Great Aunt Mae in a small country town in the North Cascade Mountains. She's seeking a fresh start, a way to forget her past. The town seems not too much different than what she left behind though, and she retreats to the woods and fields of her aunt's farm. And then one day wandering in the clearing at the back of the property, she meets a boy who seems different than any guy she's ever known — and he is. He and his family are stuck in the endless summer of 1944. They strike up a friendship that eventually teaches Amy to love again and gives Henry the courage to face the destiny he's denied.
RCM: I love meet-across-time type stories, and it sounds like these two really need each other. What led you to write THE CLEARING?
Heather Davis: I was inspired because I moved to a small town in the North Cascades, like Amy did, where nothing was what I expected it to be. It brought me to writing though, and every day as I sat as my desk, I gazed out a sliding glass window toward my neighbor's forty acre field. At the back of the property was a red barn with cows and horses gazing in front. Some days, the mist on that field got so thick the barn would disappear. I would wonder about what was "really" on the other side of that mist — and then one day, Henry came walking out. Amy was a harder character to write, but after suffering a life implosion that brought me back to the city a single girl, older and wiser, I knew what her journey had to be.
RCM: Your debut novel, NEVER CRY WEREWOLF, sounds considerably lighter in tone than this one. How does THE CLEARING compare?
Heather Davis: It is a very different novel from my debut. It has the same heart though, the same touch of bitter and sweet and the reminder that it's okay to be who you are – and to ignore those who try to define you and your life. I hope readers will like the strong heroine and the absolutely dreamy, dependable Henry who came to me that day out of the mists…
Sounds delicious to me. THE CLEARING comes out on April 12th.
Here are some other books that will be making it onto my stack by the hammock: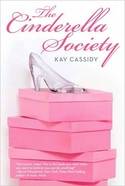 CINDERELLA SOCIETY, is author Kay Cassidy's debut novel. I've been looking forward to this one for a long time. Jess Parker is sort of invisible until she joins a group of the most popular girls in school, where makeovers–inside and out–are the order of the day. But there's more going on here than meets the eye, an ages old battle between good and evil, and joining the fight means Jess will have to choose between a dream life, and doing something important with her own. Engaging conflict, great characters, and a 'girl power' message that is still fun to read.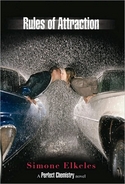 RULES OF ATTRACTION, by Simone Elkeles, is the sequel to the author's (Rita® nominated) novel PERFECT CHEMISTRY, a bad boy/good girl star-crossed lovers story. In "Rules," Carlos Fuentes, newly arrived from Mexico, wants nothing to do with the path his brother Alex has laid out for him. He wants to make his own life comes to Colorado from Mexico, and path and meets a girl who needs him just like he is. Simone is particularly good at bringing a character's rich cultural background into the story, and she has some great book trailers (that do her books much more justice than I just did). Check them out on her website.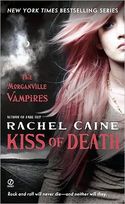 I've mentioned them before, but Rachel Caine's Morganville Vampires series are great books. They remind me of why I used to love vampire novels, and what I still enjoy about the breed. KISS OF DEATH, the eighth book in the series, comes out this month.
April also sees new releases from popular authors Melissa Marr (RADIANT SHADOWS), Meg Cabot (RUNAWAY: AIRHEAD), and PC & Kristen Cast (BURNED: A House Night Novel). Excellent authors to check out if you're new to YA.
Happy Reading!
Rosemary Clement-Moore
Rosemary Clement-Moore writes Young Adult books because she loves to read them.
Visit her webpage or blog
to find out more about her award winning Maggie Quinn: Girl vs. Evil series, and
her gothic romance, THE SPLENDOR FALLS.