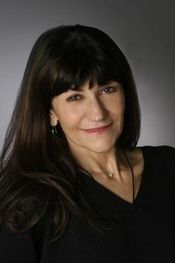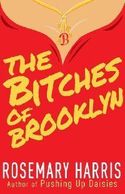 It was love. Once. Or lust. An inexplicable pull. A deep, visceral attraction.
I'm talking about the item that hangs in your closet. Unworn. Or sits on a shelf, the tags still on.  Once, you stood in a dressing room thinking Oh yeah! And now it resides, forlorn, behind the safe clothing, the outfits you can put on in your sleep.
Are they mistakes or glimpses into a rarely acknowledged side of yourself? By a certain age, we know what we'll feel and look good in. But once in a while, something different calls to us.
Like the ankle strap, skyscraper Michael Kors heels, deeply discounted at my favorite off-price store.  They sat untouched and unloved side by side with the cowboy boots, and Merrell's I usually wore.  Who had I been channeling when I said yes to them? For what fictional black tie event?
I had unearthed them during one of my periodic closet purges. As I always did during the de-cluttering process, I gave the shoes one last chance.
Oh my. Not only was I taller, I instinctively stood up straighter and sucked my stomach in. My hips looked slimmer.  No wonder I'd bought them. But could I wear them out of the house without stumbling, fumbling and falling flat on my face?
If the shoes were going to skip the trip to Goodwill, they'd have to pass the acid test. My husband and I had a big date night coming up. I calculated steps from curb to cab, cab to restaurant and restaurant to theatre. For much of the evening I could cling to hubby's arm. It would seem loving and affectionate, not needy and off-balance. I tiptoed around barefoot until the last possible moment.
"Wow," he said. "You look great." My hair was the same. Old dress. It had to be the shoes.
The evening was going well. I can do this, I thought. Why haven't I worn these before? We drank champagne. And then, after two glasses of bubbly I had to make a journey on which my husband could not accompany me. Across a stretch of slick, glass-like tile to the ladies room.
Moving slowly was key. I shortened my stride and looked around the restaurant as if casually taking in the ambience and not marking time until I reached the safety of the ladies room wall. And then it happened. An attractive man looked up. He smiled. Not a smile that said "poor woman, she must have had an accident." A smile of appreciation. I don't know if it showed in my eyes but I silently thanked him – and fantasized about the never-worn red dress.
What's the item in your closet that still has the tags on?
Rosemary Harris is the author of the Anthony and Agatha-nominated PUSHING UP DAISIES and three other titles in the Dirty Business mystery series. Her latest book is THE BITCHES OF BROOKLYN, the story of four childhood friends, now in their thirties, who receive a cryptic note from a fifth that forces them to re-evaluate their friendships, their marriages and their memories. Fast, funny and filled with Harris' trademark humor and snappy dialogue it is available on Amazon, BN.com and iTunes.  Three commenters will win easy-to-wear Bitches of Brooklyn tank tops.
To comment on Rosemary Harris's blog please click here.