My latest book, Under the Northern Lights, is about Mallory Reynolds, a driven, passionate woman who is pursuing her dream of photographing wild animals in remote locations. On the way to her favorite spot in the Alaskan wilderness, the unthinkable happens—the engine on her plane stalls and she crashes. Mallory survives the crash only to find herself injured with limited supplies and no hope of returning home. Just when all seems lost, Michael Bradley, a mysterious mountain man, comes to her rescue.
Mallory soon discovers that she has to spend the entire winter in a small, isolated cabin with a stranger. The remoteness, the caregiving, the constant threat of danger—it all creates a near-instant intimacy between the characters that is both real and understandable. I love writing tension between characters, so having them stuck together for months was a writing playground for me. It led to some great interactions early in the story, keeping the pace flowing in a fun and realistic way.
Here is one of my favorite interactions between my hero and heroine from Under the Northern Lights:
"How was work?" I jokingly asked.
A brief laugh escaped him. "Good and bad."
"Oh, how so?" I asked, amused that he was playing along.
Scratching his beard of frost, he said, "Good because I shot a moose. Bad because I had to cut it up and drag the pieces back to camp. Then I had to prep it, store it … I'm a mess. I think it's a bath night. But on the bright side, we're having moose steaks for dinner."
That was when I noticed that his clothes and hands were stained red. Having hunted with my father before, I knew what a mess dissecting a meal was. It was easy to sympathize with wanting to feel clean after an ordeal like that. And man, a bath sounded amazing. I'd combed out my hair as best I could with my fingers, but it was greasy and dirty. Me too. But I had to wonder … how did one bathe in a cabin with no running water? And where exactly could he bathe here? I'd only ever taken a bath in a bathtub, and I didn't see one of those in the cabin. "And how does that work exactly?" I asked.
He pointed at the large basin he'd used as a sink this morning. "I heat up water, one pot at a time, until that's full. It takes a while, but it's just about the best thing on earth. Totally worth it." His grin suddenly turned massive, and my breath caught in my throat; he had such an amazing smile. His face still bright, he indicated my leg. "Once your stitches are healed enough to be removed, I can make one for you."
His smile infectious, I grinned too. "I'd love that. I feel disgusting."
He laughed at my comment. "I've seen worse," he said, then he winked at me. Immediately afterward, his smile fell, like he'd just realized what he'd done and felt weird about it. Before I could react, he grabbed a pot and headed to the corner of the room, where a few five-gallon buckets with lids were waiting. Water. Removing the lid from one of the buckets, he filled the pot, then returned to the stove and set the pot on the top.
While the water was warming, he dragged the large metal basin closer to the stove. My face felt flushed, and I wasn't sure if it was because of his mild flirting earlier … or because I'd suddenly realized that he was going to take a bath right in front of me. "Are you going to do that … here?"
A bit of his humor returned as he looked over at me. "You want me to freeze to death outside? It's easier and safer to do it in here. And so long as I don't dump the basin, it won't make too much of a mess."
Yep. He was going to strip and bathe in the middle of the room … with me watching him. "Do you have a curtain or anything?"
Clearly trying to keep a straight face, he shook his head. "No. I'll just have to trust you not to look."
Right. I could do that. I was a responsible, thoughtful, considerate, mature adult. And besides, if the tables were turned, he'd probably do the same for me. Because if he didn't, I'd toss him out into the snow.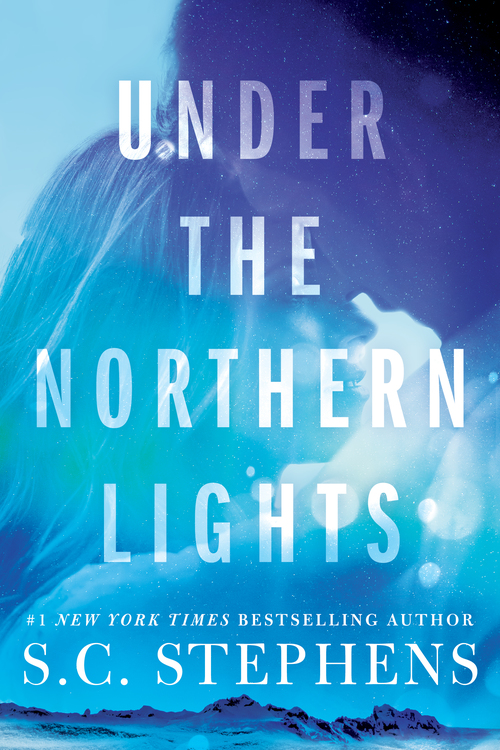 From the number one New York Times bestselling author of the Thoughtless series comes a sweet, thoughtful romance set high in the Alaskan wilderness.
Mallory Reynolds is a driven woman fueled by her passion for photographing wild animals in remote locations. Every year she makes a trek deep into Alaska, but this time the unthinkable happens: she crash-lands after her plane stalls out in a storm. Injured, vulnerable, and threatened by the very creatures she loves, Mallory fears the worst—until she's rescued by Michael Bradley, a mysterious mountain man living in self-imposed exile.
Mallory is grateful for Michael's help but desperate to return home to let her family know she's alive. Unfortunately, neither of them can leave Michael's secluded cabin until spring. Mallory's stuck with a stranger for months.
As Mallory recovers, a deep bond begins to form between the pair. Mallory is convinced that fate brought them together, but Michael is buried in his past, unable to move forward. Undaunted, Mallory tends to Michael's heart as tenderly as he cared for her wounds—but will her love be enough to heal him?
Romance Contemporary [Montlake Romance, On Sale: April 30, 2019, Paperback / e-Book, ISBN: 9781542093545 / ]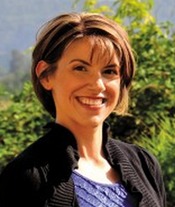 S. C. Stephens is a #1 bestselling author who enjoys creating stories that are packed with emotion and heavy on romance. In addition to writing, she likes spending lazy afternoons in the sun reading, listening to music, watching movies, and spending time with her friends and family. She and her two children reside in the Pacific Northwest.